This year held the debut of RAS, my first try at being a seiyuu, holding a large concert with my own band, and many more of my dreams that came true✨
I'm moved by the letters and "Natsume-oshi" [Natsume supporter] comments that I received, and they give me the energy to push on✨ Thank you very much!!!

Everyone-!! Have a great new year〜✨✨💕

#Bandori #RAS #shazna

---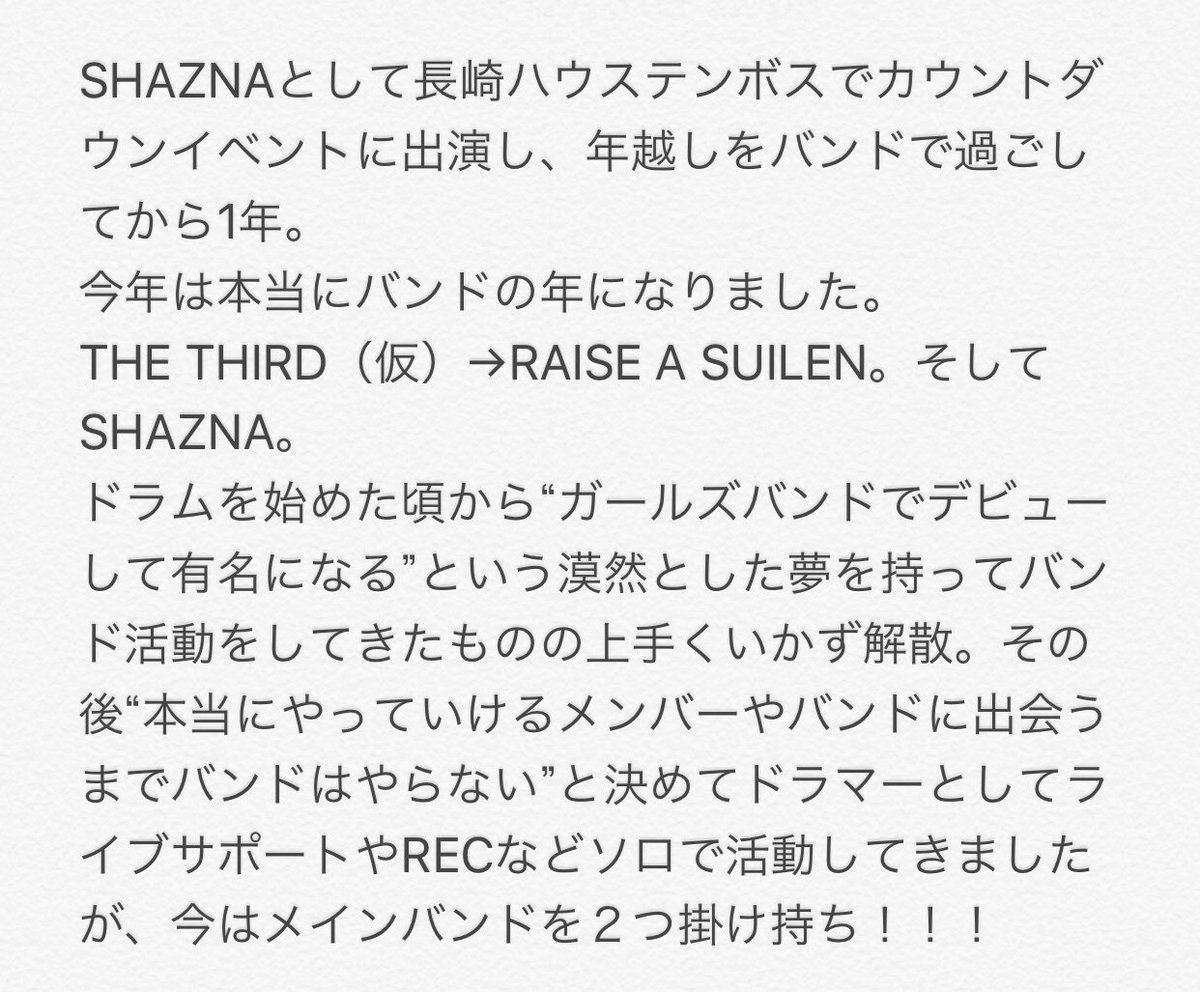 It's been one year since I performed at the countdown event in Nagasaki Huis Ten Bosch as part of SHAZNA and, together with them, crossed into the new year.
This year truly became the Year of the Band.
THE THIRD(仮)→RAISE A SUILEN. And SHAZNA.
When I first began playing the drums, I had a vague dream of "debuting in a girls band and becoming famous" and started performing activities as a band, but things didn't go well and we broke up. After that, I decided that "I won't play in a band until I find a band and members that I can truly get along with" and have since been performing solo drum activites as a session musician for lives/studio recordings/etc., but now I hold positions in two main bands!!!

---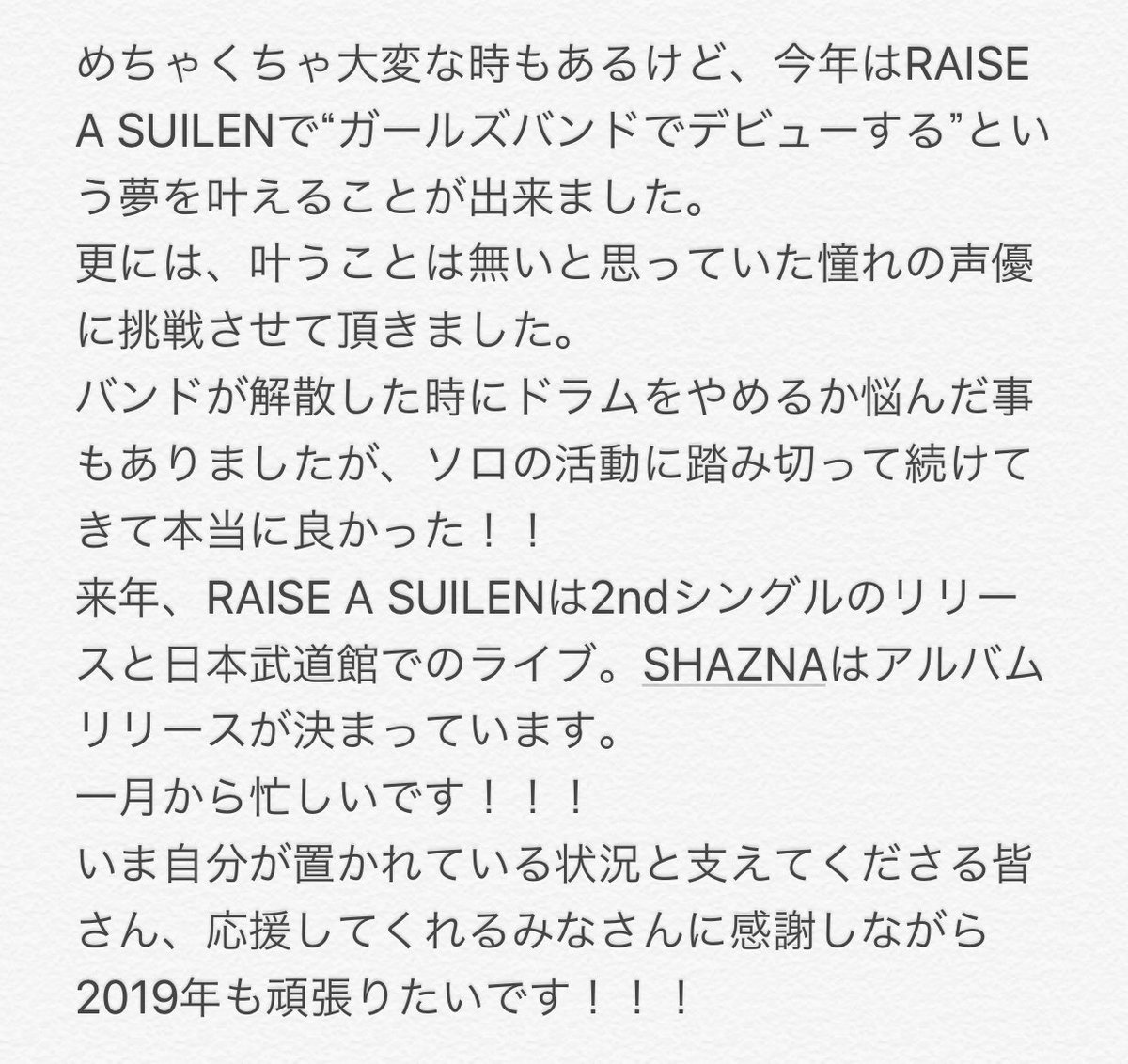 There were unreasonably hard times as well, but this year I was able to fulfill my dream to "debut with a girls band" with RAISE A SUILEN.
Furthermore, I've been given the chance at being seiyuu, an aspiration I did not believe could come true.
When my band broke up, I was troubled over whether I should give up on the drums or not, but I'm truly glad that I took the leap and continued my solo drum activities!!
Next year, RAISE A SUILEN will have its 2nd single released and hold a live at Nippon Budōkan. SHAZNA has an album release scheduled.
I'm busy starting from January!!!
I'm going to give it my all in 2019 while remaining grateful for where I stand and all the people supporting me and cheering me on!!!
---
Many thanks to Forreva for quality checking and Chezz for TL advice!