September 2019 Tweet Translations
---
Animelo Summer Live 2019-STORY-
I went to see all three days–!

Everyone was truly wonderful and it reaffirmed my feelings that anisong is life.

I've been coming to see Anisama every year since 2009 and it's a stage that I aspire to.
I'll do my best so that I can perform there one day.
I'm gonna do my best.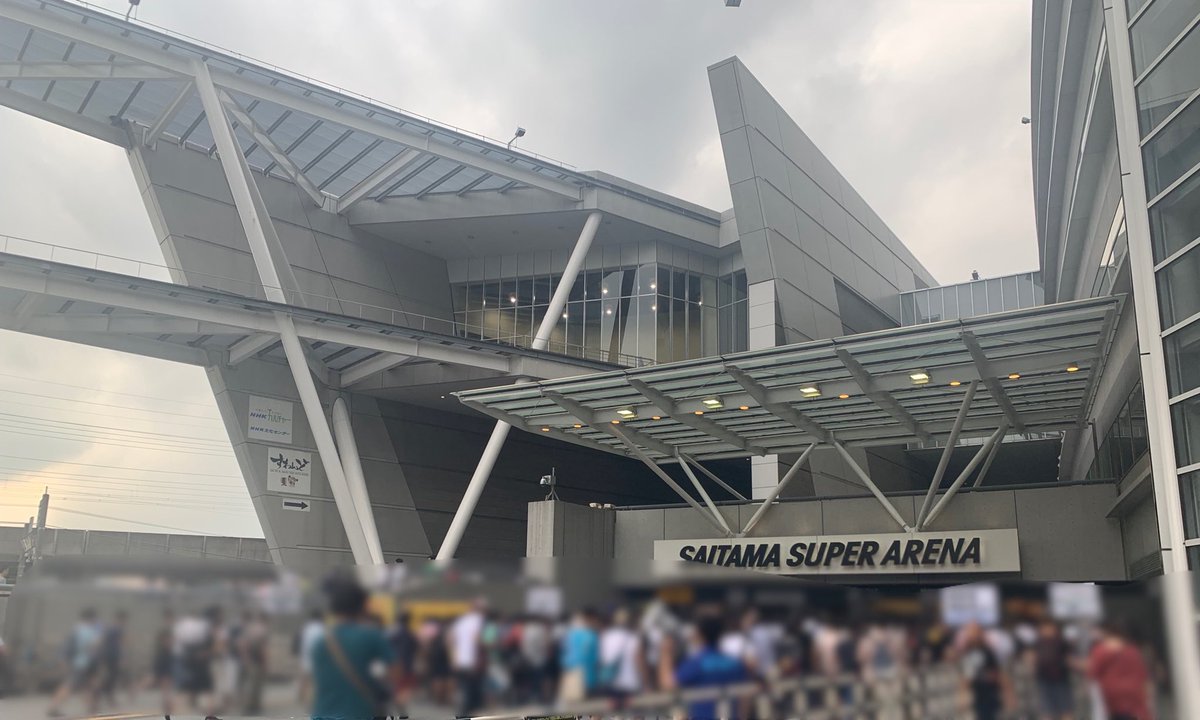 ---
August 32nd!
Note: See here.
---
A notification got stuck on my screen partway in but I was still able to full combo!!
"I'll take a screenshot~ Ah, but I'll retake the screenshot once FULL COMBO appears!"
or so I thought, but I messed up and put my phone into sleep mode. No more full combo. #Garupa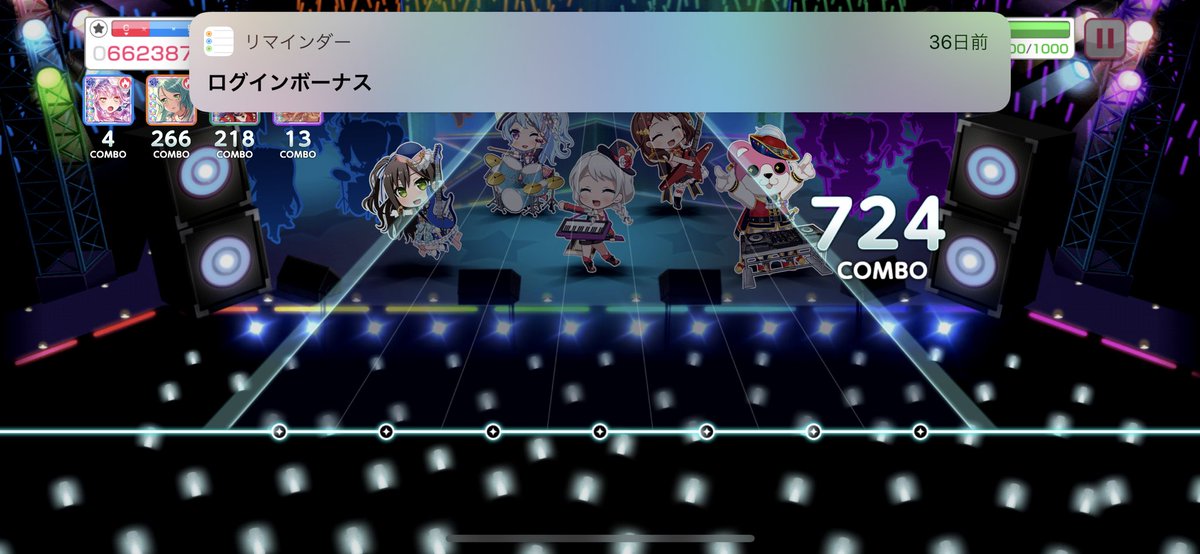 ---
Watermelon

For some reason, I've come to see the appeal of watermelon this summer. But it feels like I've only been eating liquid watermelon.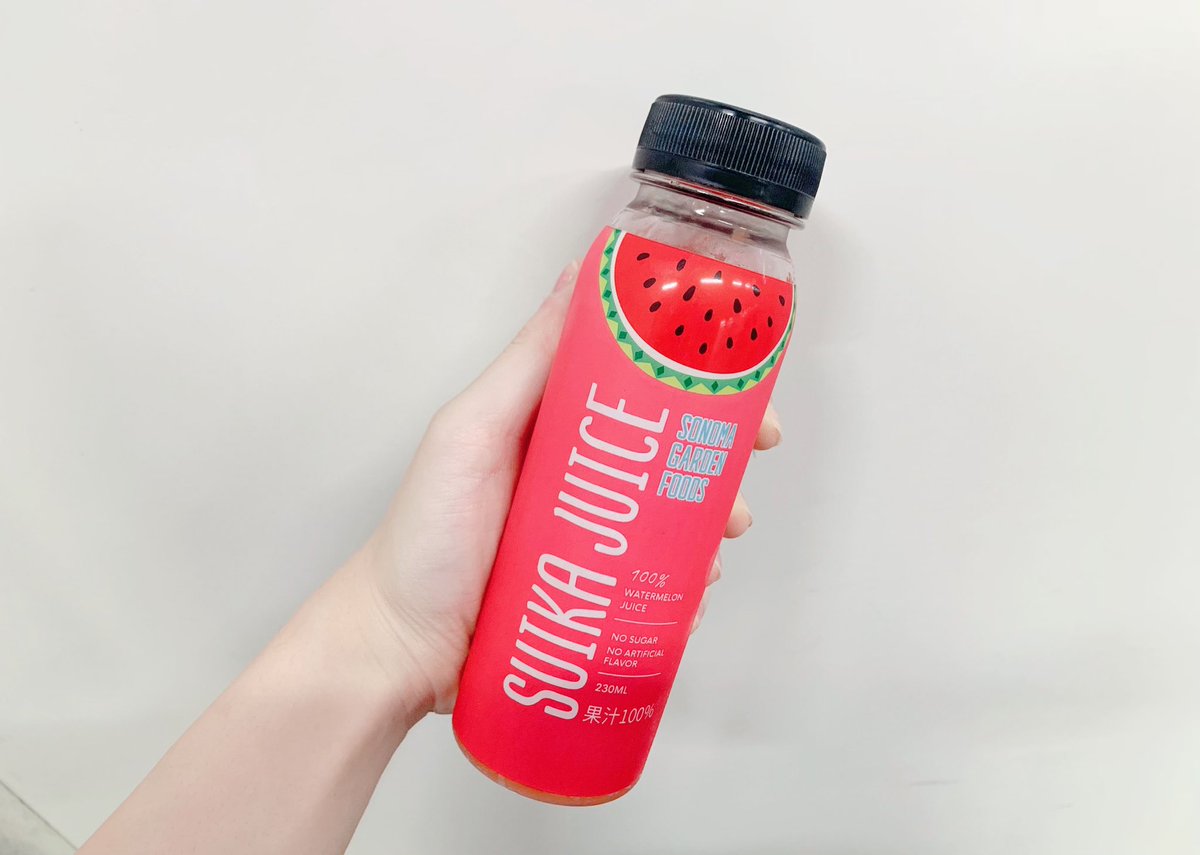 ---
Stamp rally!
Aiai-san and Nishio original stamps that are exclusive to here!
Hope to see you!! #CharaEn
Quoted Tweet (CharaEn Stamp Rally Announcement)
By the way, you can see it if you zoom into the stamp design but an original character(???) has casually popped into existence. lol
---
I had a recording~
Got a new thermos in Rinku's color👏
Fun~( ˘ω˘)Looking forward to 2nd LIVE–– #D4DJ #HapiAra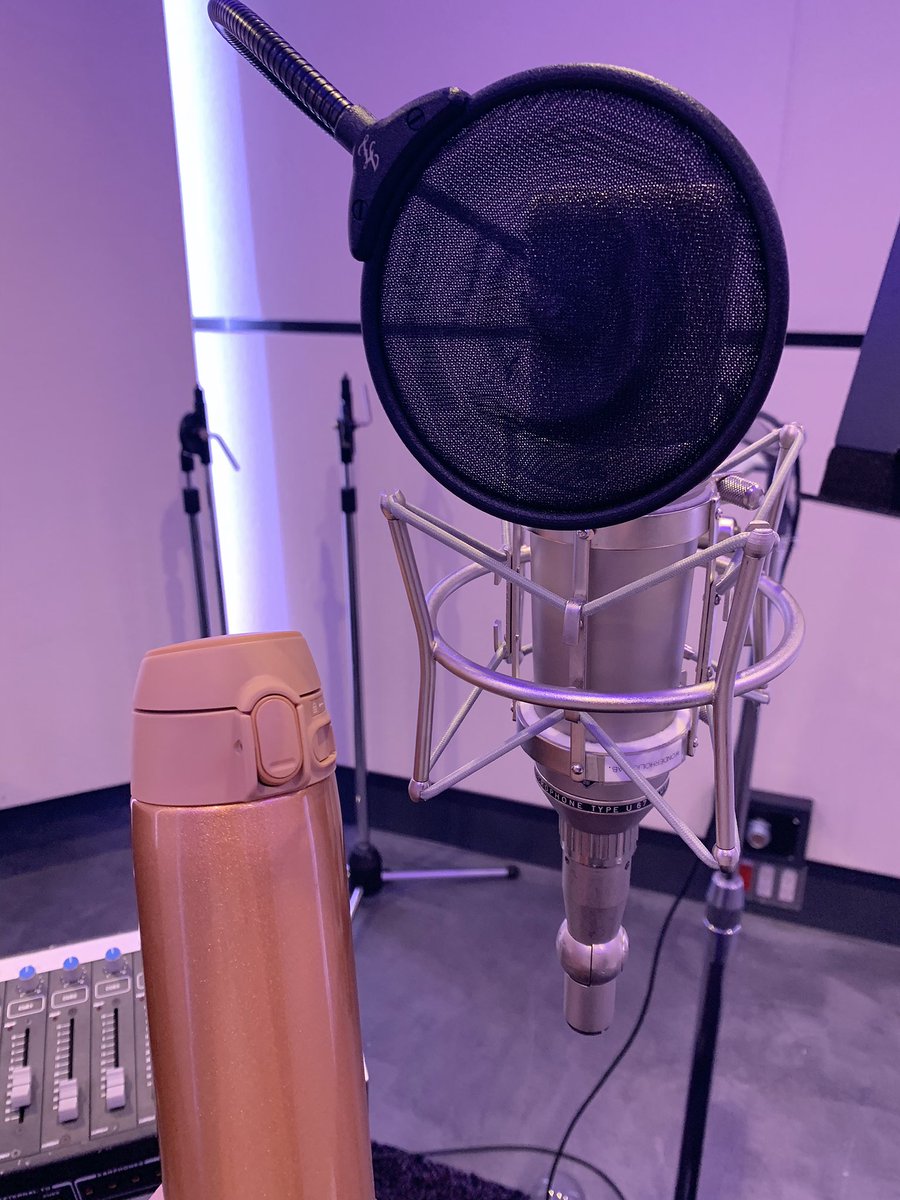 ---
#PokemonMasters has been released–!!!
I actually like Pokémon games so much that I've been playing all of them since first gen( ˘ω˘)
I most into Ruby/Sapphire and I knew the strategy guide by heart( ˘ω˘)
I'm filled with excitement the moment I start my adventure in each new series–––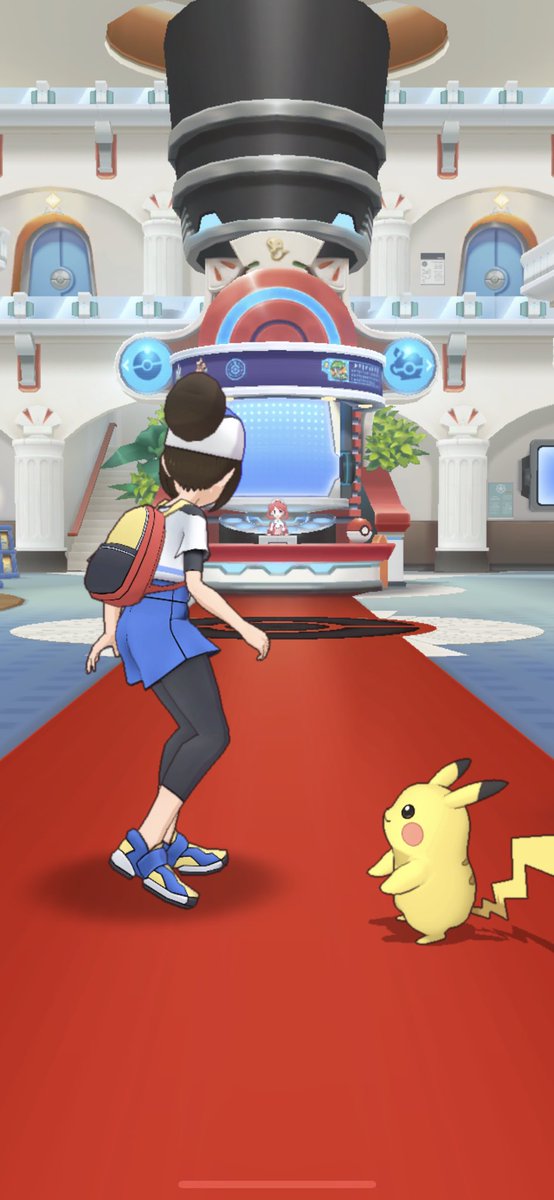 I wanted to go to Mirage Island…
Note: Mirage Island is a rare location in Ruby/Sapphire with a 1/65536 chance of being activated by any of your Pokemon each day
---
Oyasumi––––nmin cicada
Note: "good night min min cicada"
there's no real meaning, it's just a dumb joke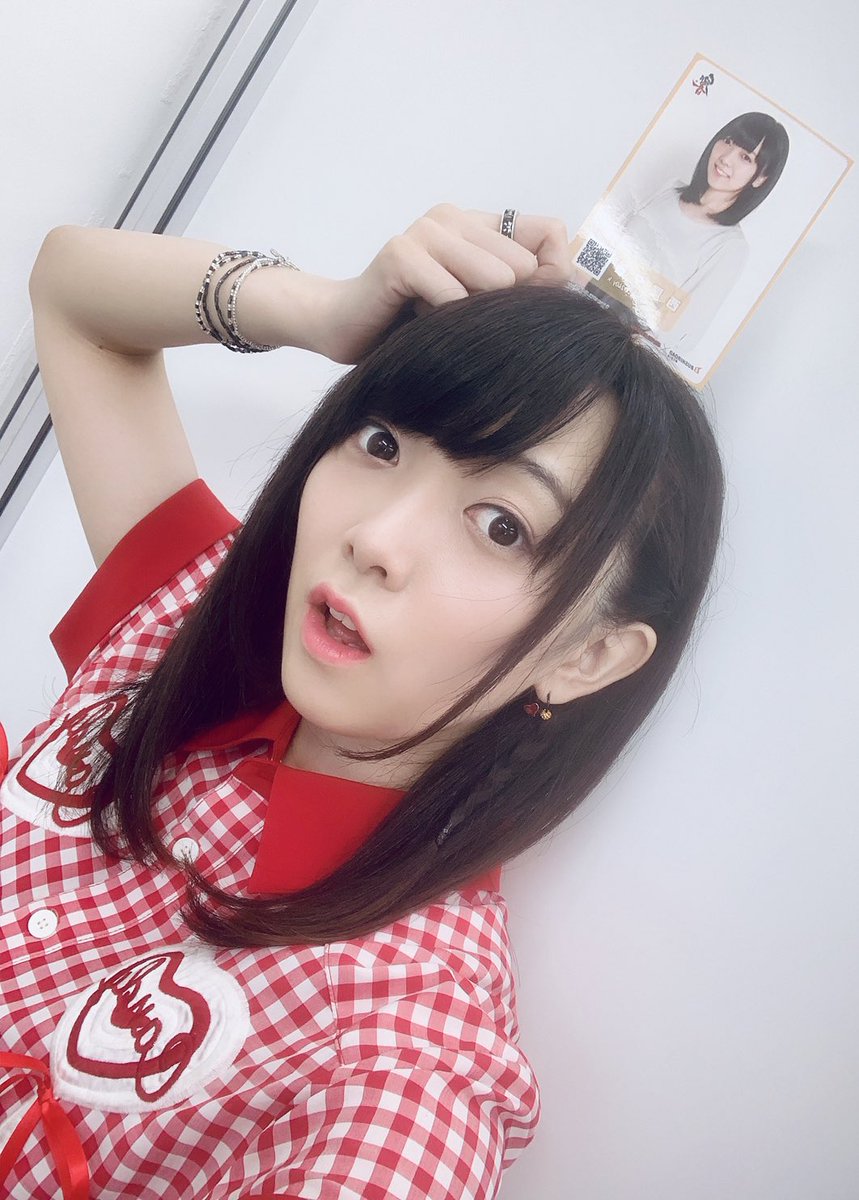 ---
I went to UNISON SQUARE GARDEN's 15th [Anniversary] Tribute Live–!!
It was a bundle of feels and pure fun that was over in no time…it made me think, "I love rock." I enjoyed it to death.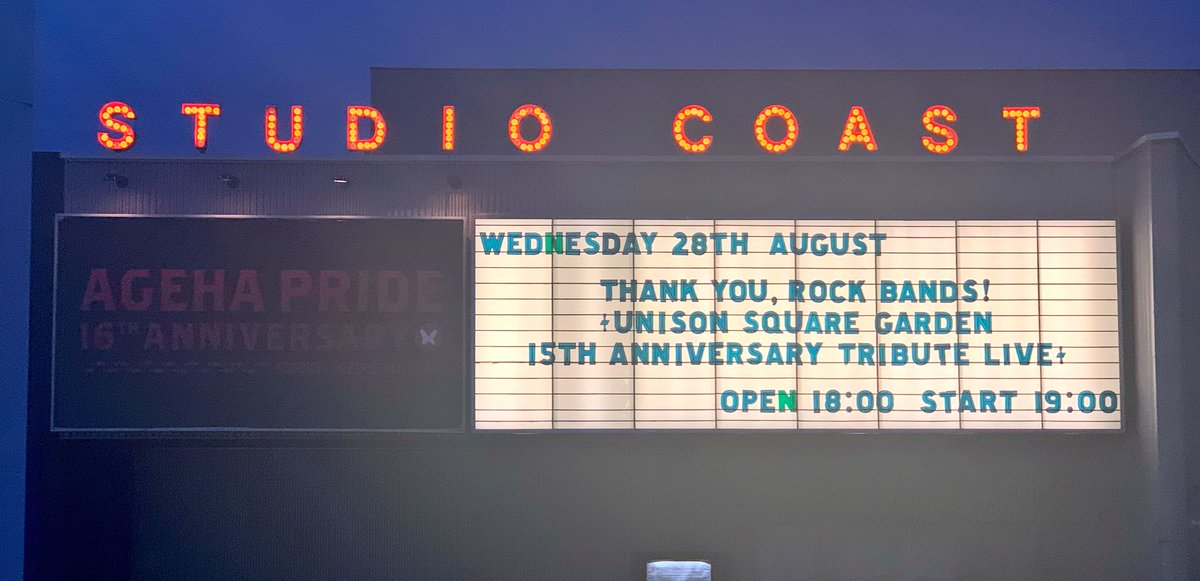 ---
Direct Drive! live footage is here~!!

The call & response before the last chorus is
D4D\J/ ←7x
D4Dっっ\J〜/
and so I'll be happy if you prepare for it by 2nd(◔ω◔ )#D4DJ #HapiAra
Quoted Tweet (D4DJ 2nd LIVE Day2 – Direct Drive!)
---
HiBiKi StYle~!!
OyunestYle! First episode! Finally released👏👏👏
Yaaay! Please watch–––––!!!
#Oyunesu #HiBiKiStYle
Quoted Tweet (HiBiKi StYle #479 – Conan Runner)
---
Surprising people is my hobby—well, now someone surprised me and I didn't realize it was a surprise at first( ˘ω˘)
It's not close to my birthday or anything so it was really unexpected! lol My friend gave me an original T-shirt and it's overflowing with detail, love, and references—I'm really happy👚
---
I went to #PokemonEscape!!
I got too excited and wore my Ditto soda t-shirt so I was cold fufu( ˘ω˘)
Successfully escaped👏We tried another one but weren't able to escape there–––it was super fun though!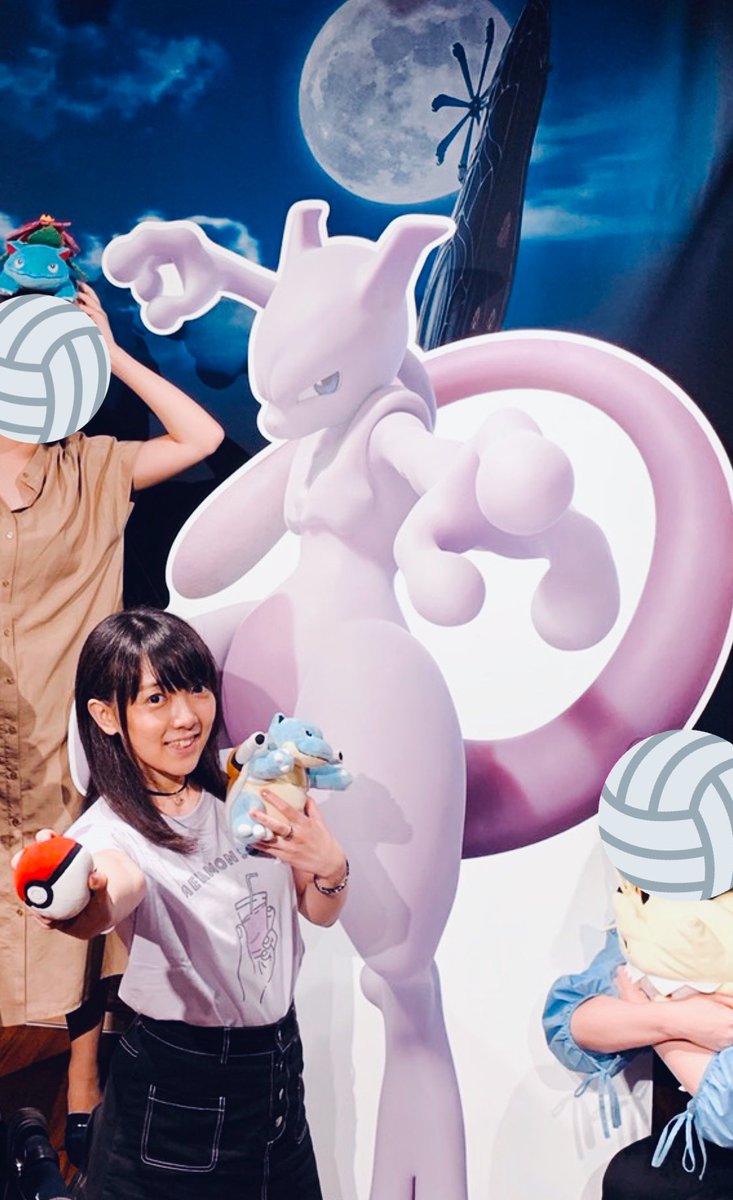 ---
A popularity vote is in progress–!
It looks like some people have put stickers by Rinku…! Ooh thanks–––!!
"There are people who like her", is enough to make me happy( ˘ω˘)
Please be sure to vote for your favorite girl–!! #D4DJ
Quoted Tweet (Akihabara GAMERS D4DJ Popularity Vote)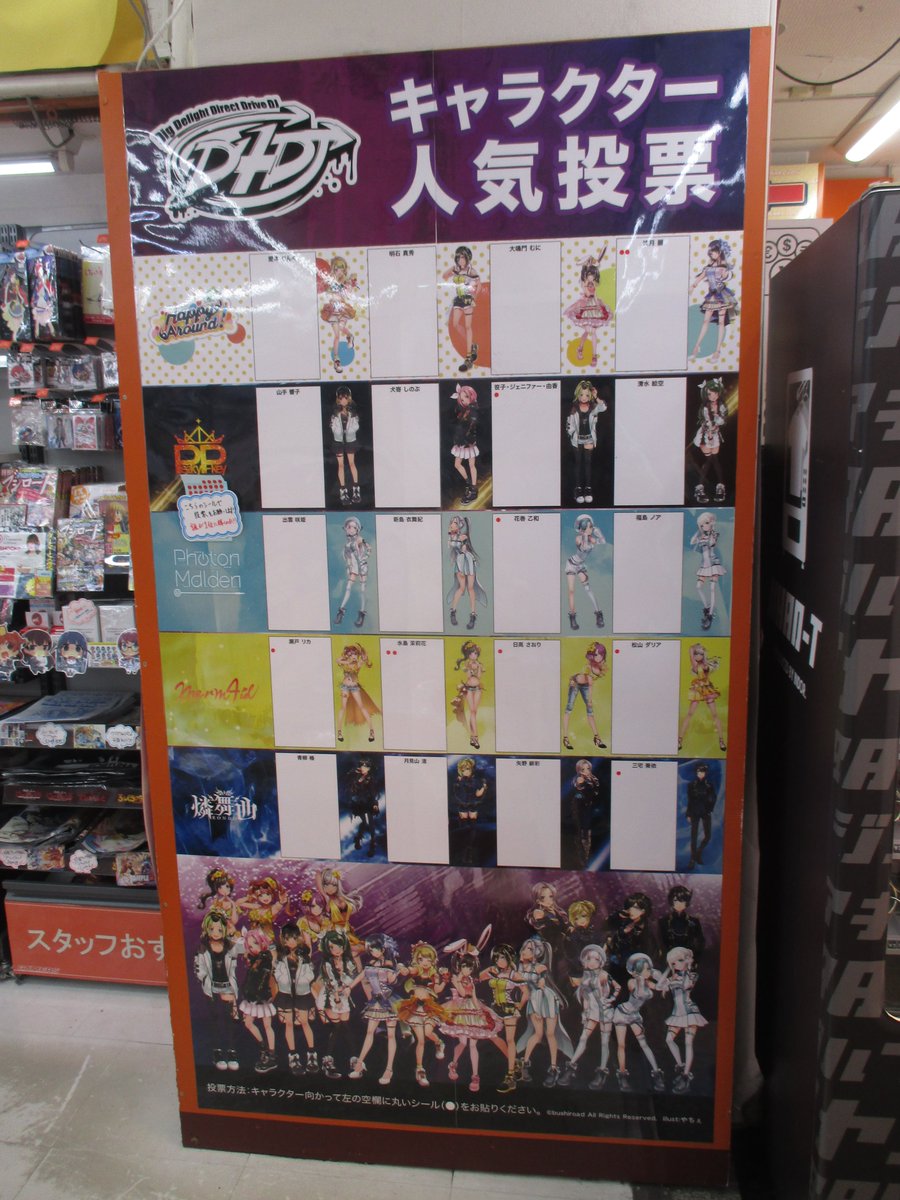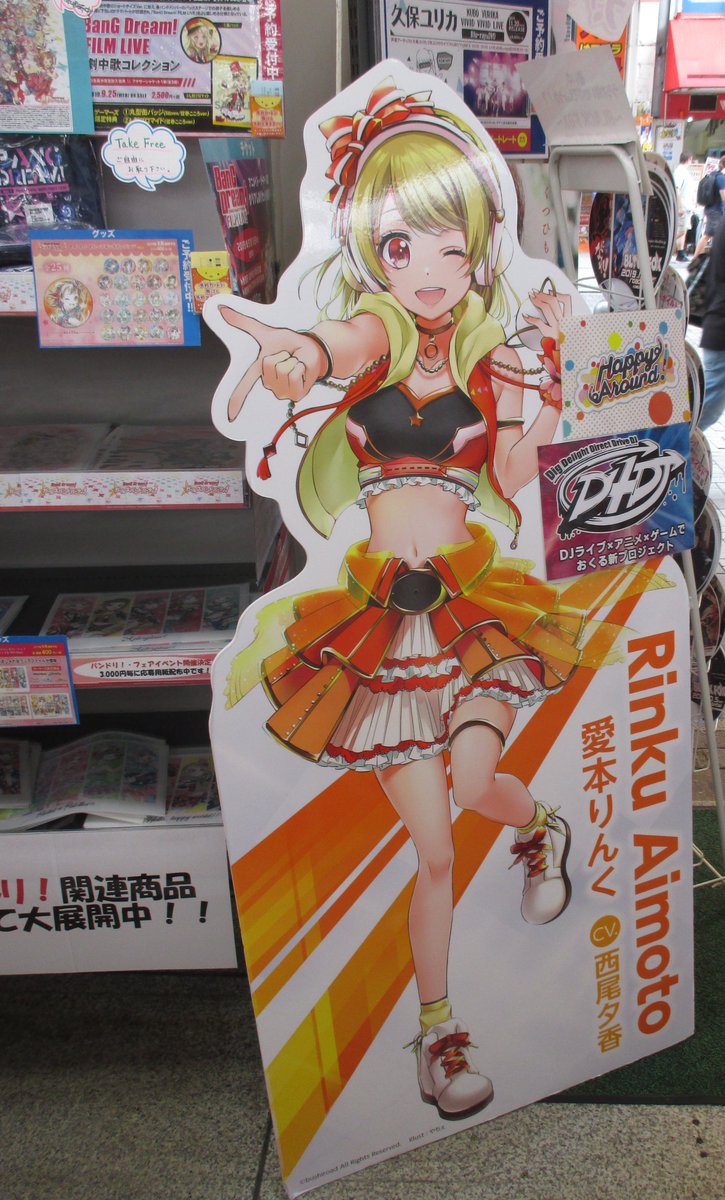 ---
Mini stage…!
Thank you for your support–!! ┗=͟͟͞͞( ˙∀˙)=͟͟͞͞┛
#CharaEn #GetsubushiTV
---
The first song of 1st LIVE and the true first performance of "Dig Delight" has been released–!!

A new world starting with "D"!
#D4DJ #HapiAra
Quoted Tweet (D4DJ 1st LIVE Day1 – Dig Delight!)
---
I went to see a movie after getting new glasses and a Minion! was there!
My new glasses are actually a Minion model. And I was wearing overalls too. Wow. We're basically the same.
Feels like USJ. Osaka (Tokyo).
Note: Universal Studios Japan is in Osaka, she's in Tokyo.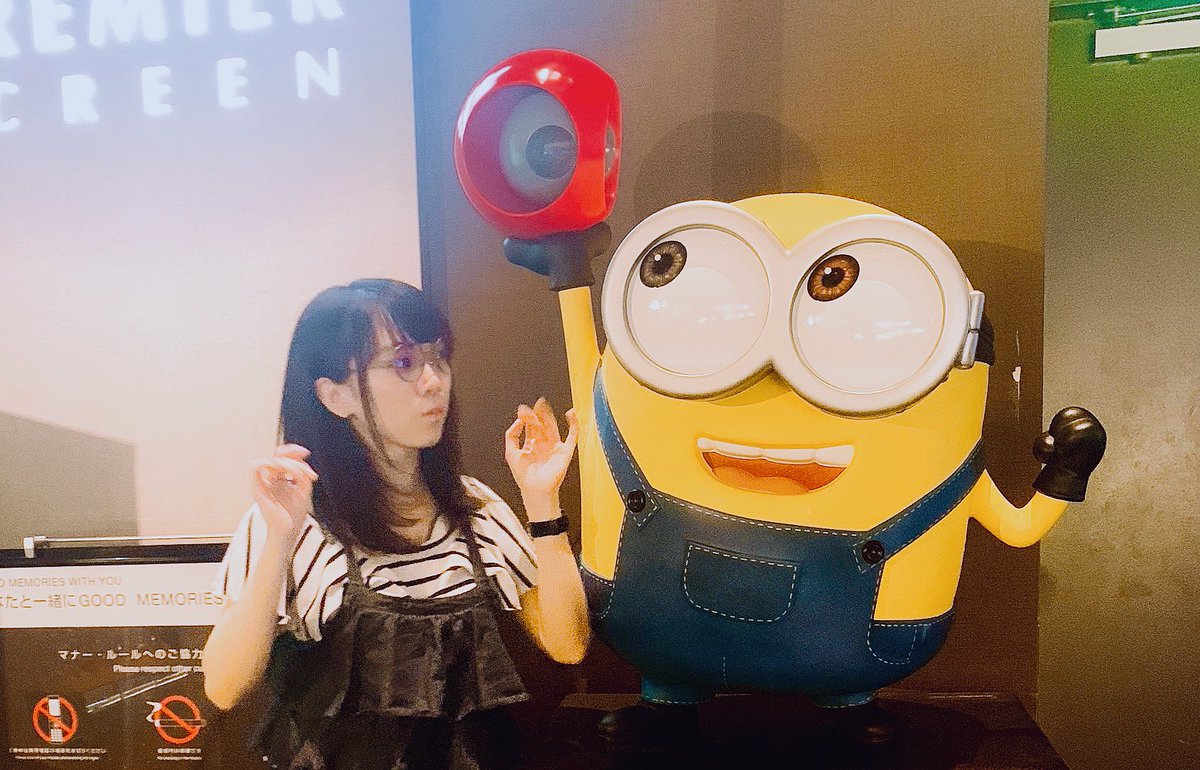 ---
You greeted me by the entrance when I came home///
Gosh~, you wanted to see me that badly?////

a cicada. on its back.
Note: Sequel to this.
---
I got 100 out of 100 when I didn't have the lapel mic transmitter attached to my waist!!! #GetsubushiTV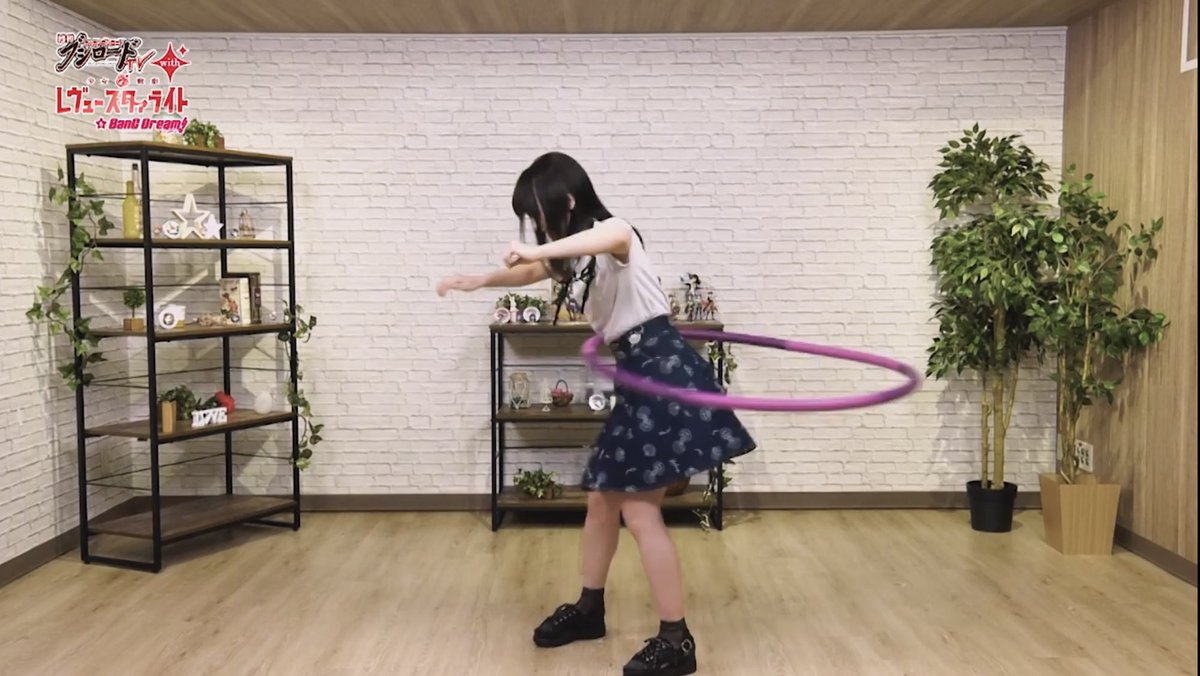 ---
2nd Character Enduro 2019 in Mobara
I'll be coming in as a special supporter!!
I've never watched a bicycle race in person so my curiosity is piqued=͟͟͞͞( ˙∀˙)=͟͟͞͞
#CharaEn #GetsubushiTV
Quoted Tweet (Nishio Yuka / Aiba Aina Special Supporters at CharaEn2019)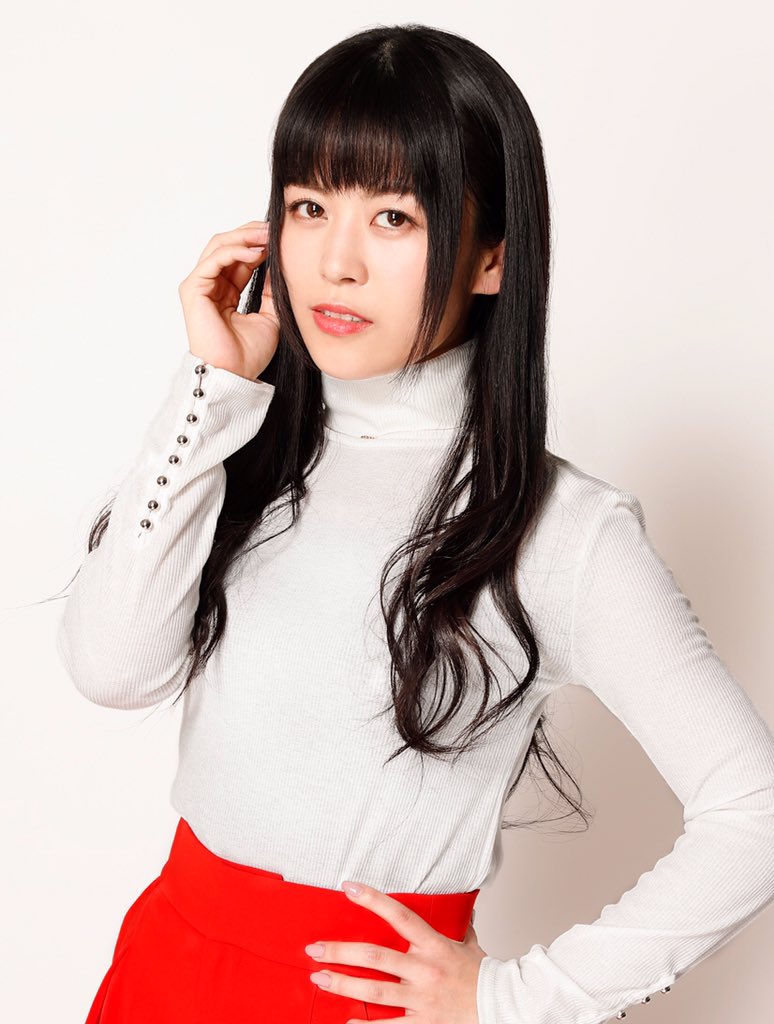 ---
Logo–!! The day performance and night performance are totally different…!
I can't hold back my excitement…!!

And it's only 2 months until 2nd LIVE!?
#D4DJ
Quoted Tweet (D4DJ 2nd LIVE Logo Reveal)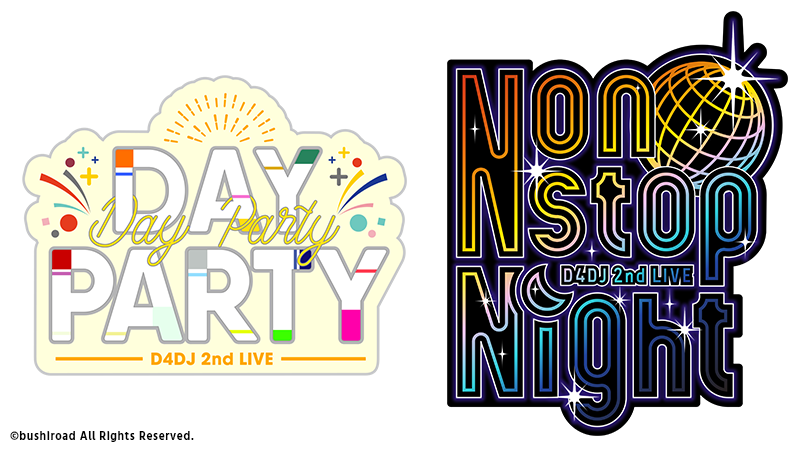 ---
Happy Around! is・・・talking…!!!
Please listen👉👉
#D4DJ #HapiAra
Quoted Tweet (Happy Around! Mini Voice Drama)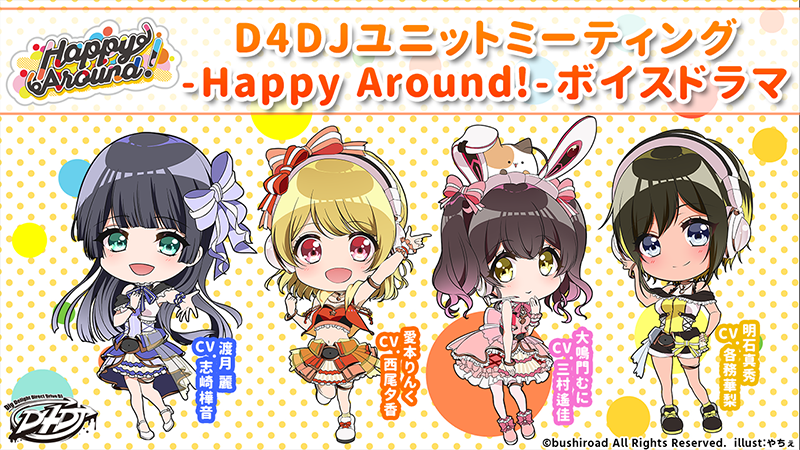 ---
I did that to that for the first time in 7 years!🎀
Looking forward to the finished thing(ง ˙ω˙)ว

By the way, yesterday was #Oyunesu.
Note: Oyunesu = Nishio Yuka (Oyu) + Shindo Amane (Amanesu) → HiBiKi StYle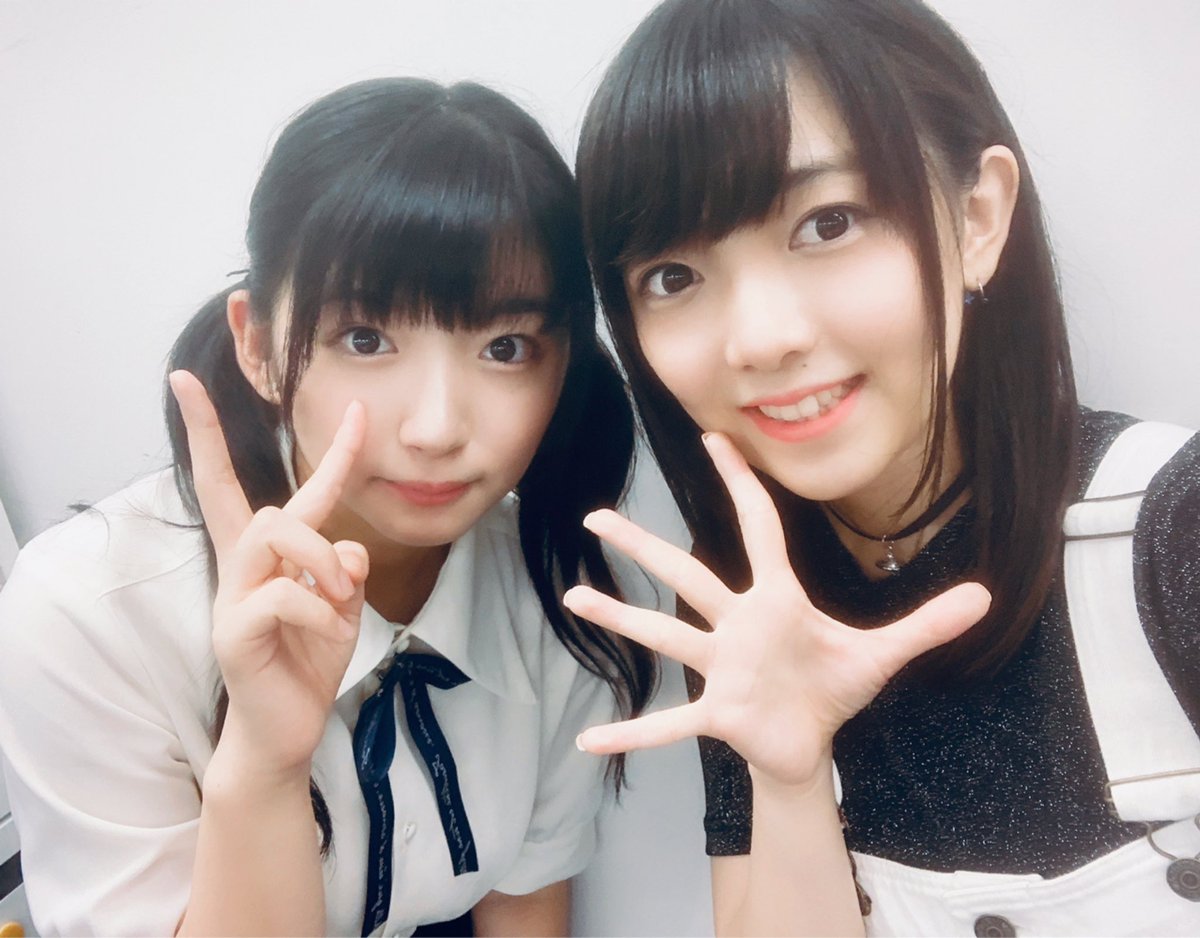 ---
I came home and, the moment I opened my front door, a cool air pervaded. I live alone.
bliss and despair.
---
Thank you for watching #D4DJ Unit Meeting Happy Around!–!
HapiAra in the same place for the first time…!
The mini chars were cute too!!
From now on the four of us are going to make it Happy Around! us!!!!

By the way, I went for a HapiAra feel with Rinku's color on my skirt! You couldn't really see it when I was sitting!! #HapiAra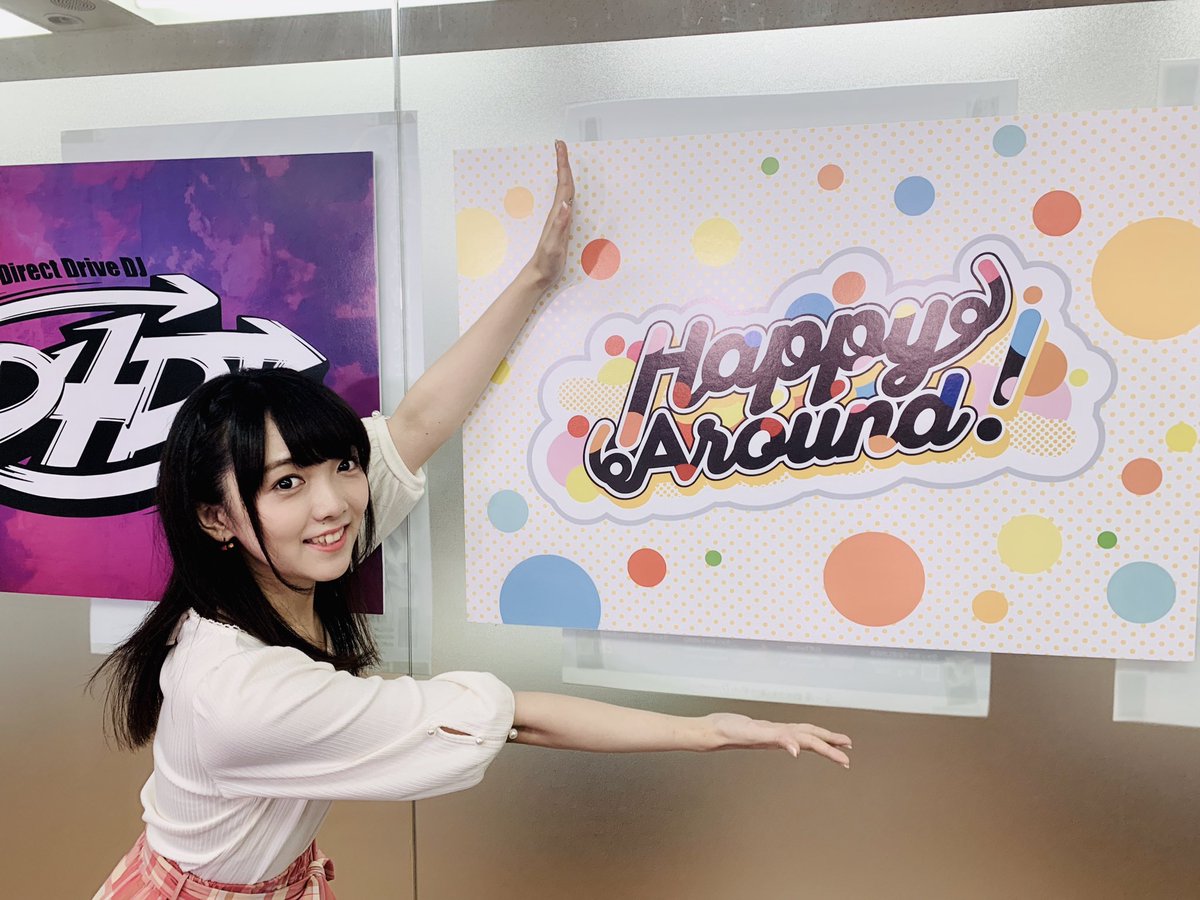 ---
The Happy Around! live stream is at 21:00~tomorrow!
youtu.be/9nxkRWbedpk

If you don't watch, Kagamin is gonna be like this. #D4DJ #HapiAra
Note: Kagamin is activating an instant cold pack
12 Aug 2019 – 10:07 PM (Kagami Karin)
Please watch tomorrow's live stream!!
(ノシ 'ω')ノシ ʙᴀᴍ ʙᴀᴍ
※ I am doing my best to smack an instant cold pack to activate it😭
It's coming up at 21:00~!! #D4DJ#HapiAra
---
Thank you for coming to the watashikai–!
I was happy to learn that people are coming to my lives and looking at my Twitter!!
I want to talk with you all again~~! #Getsubushi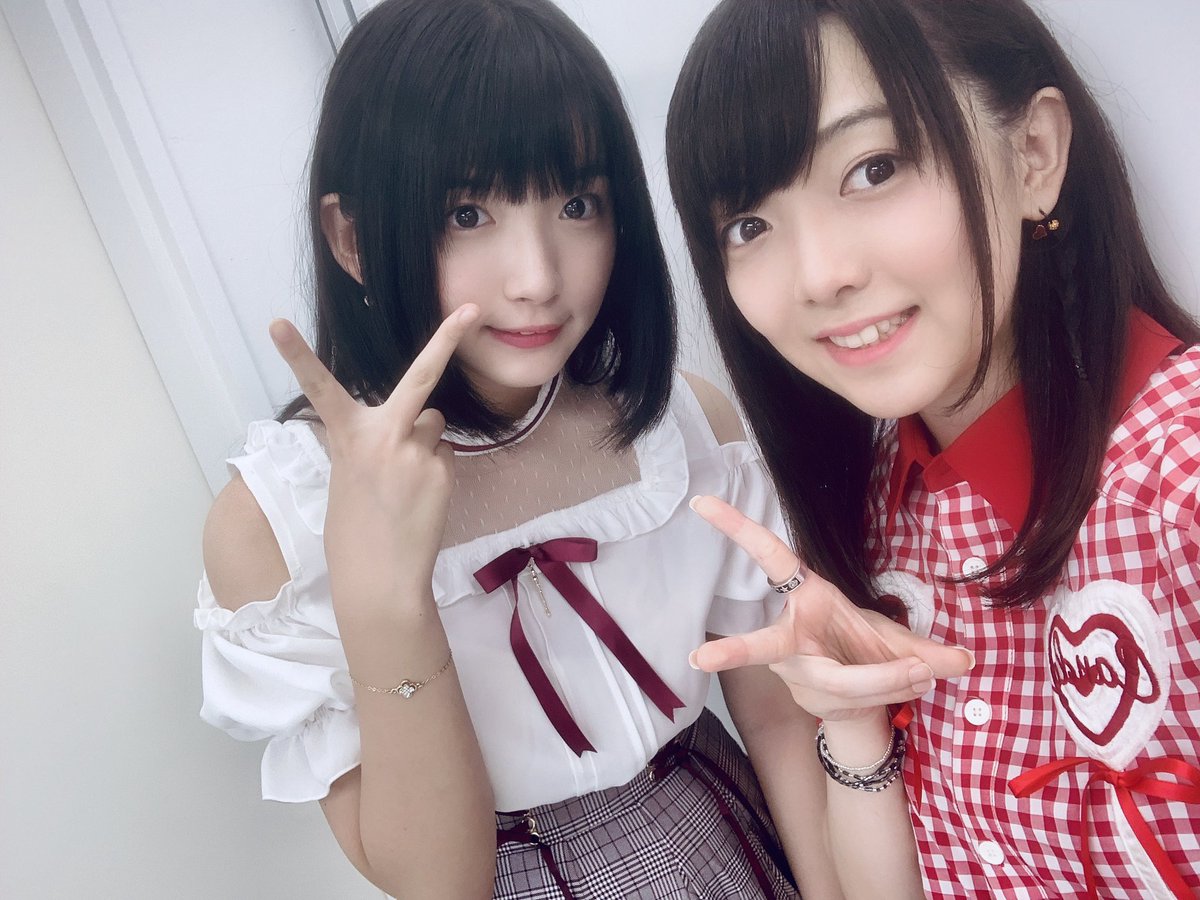 ---
The Gekkan Bushiroad purchase bonus watashikai is soon–!!
in AKIHABARA GAMERS main store!

excited excited #Getsubushi #Oyunesu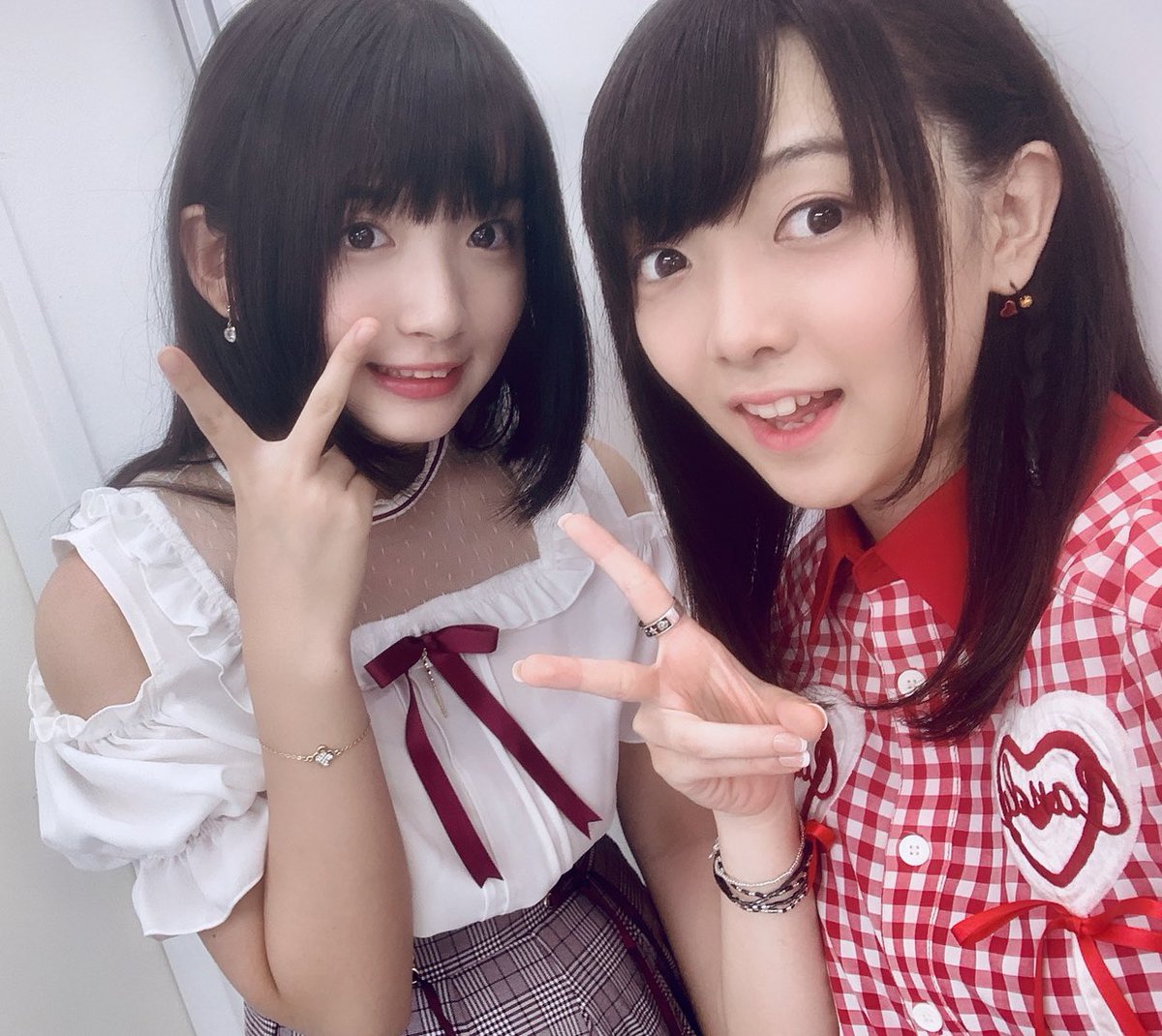 11 Aug 2019 – 5:41 PM (Shindo Amane)
#Oyunesu is here!!
It's starting~(((o( ˙꒳​˙ )o)))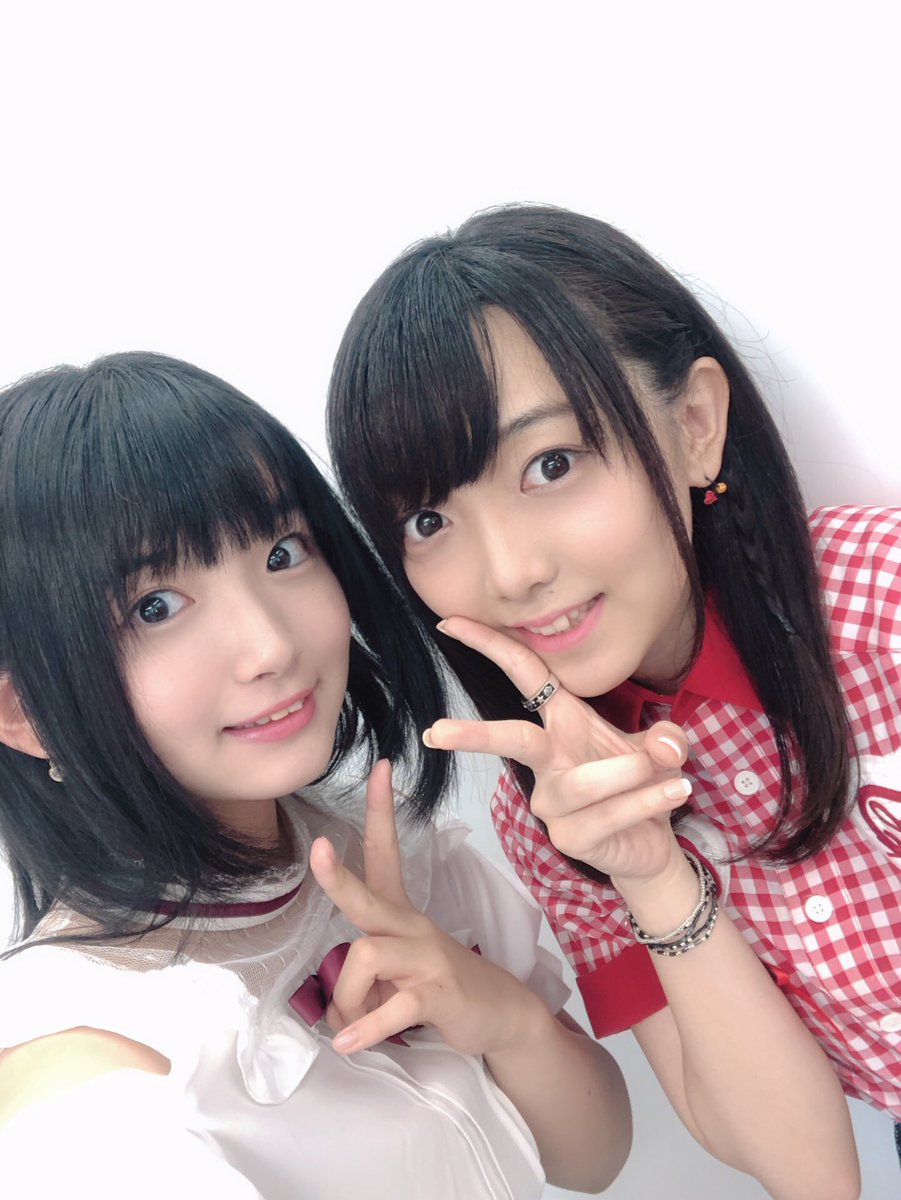 ---
Yuu-chan!!
I want to hurry and Rebirth with you!!
Look forward to the product launch event! #Rebirth
Quoted Tweet (Rebirth Higashiyama Yuu Introduction)
---
The Gekkan Bushiroad purchase bonus watashikai is tomorrow–!
I'll be waiting for youuuuuu
Excited for my first watashikai(ง ˙ω˙)ว
#Getsubushi
---
Here's the fan I mentioned the day before yesterday!
It's suuuper cuute.
[Space] Invaders pattern.

I like stuff with strange living creatures
like Pikmin. or Meteos. or Patapon.
If something makes you go "She might like this!", please let me know~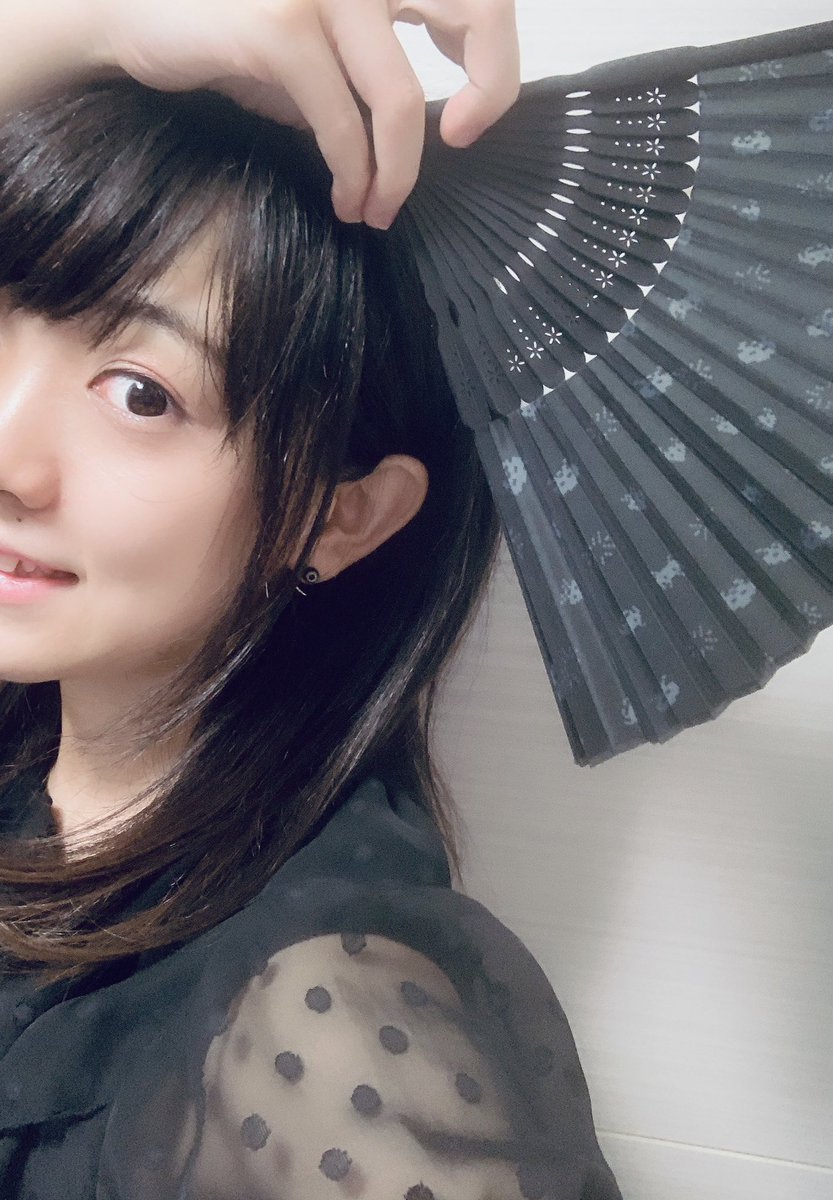 ---
It's on sale tomorrow! First-come-first-served…!
Please GET the event participation ticket and come meet me & come receive from me!
Looking forward to it––┗=͟͟͞͞( ˙∀˙)=͟͟͞͞┛
#Getsubushi #Oyunesu
Note: A watashikai is an event where you buy specific goods and the special guests will personally hand them to you. Alternatively, you buy specific goods for a participation ticket and they'll hand you a token (like a postcard) at the event itself. Getsubushi watashikais use the latter.
Quoted Tweet (Getsubushi Sep 2019 Watashikai w/ Nishio Yuka, Shindo Amane)
---
I was seeing a lot of people carrying around fans, and then I remembered.
I have the one I bought last year that made me go "how cute!" and immediately fall in love. I'll start walking around with it tomorrow.
---
I went to Ueda Marie-san's (Shinimonogurui) live, "Five FLOWERS day2-BAND- Divine emotion"!
It was overwhelmingly powerful and cool—I have pure admiration.
It was my first time seeing the other band, Shin Tenchikaibyaku Shindan-Zigzag-san, but they were super interesting & they have my type of melodies so I could get into them┗=͟͟͞͞( ˙∀˙)=͟͟͞͞┛
Note: Shinimonogurui is a fictional band from "Show By Rock!!" whose songs are performed by Ueda Marie. This band's vocalist/guitarist, Mari Mari, is her favorite Sanrio character after Hello Kitty.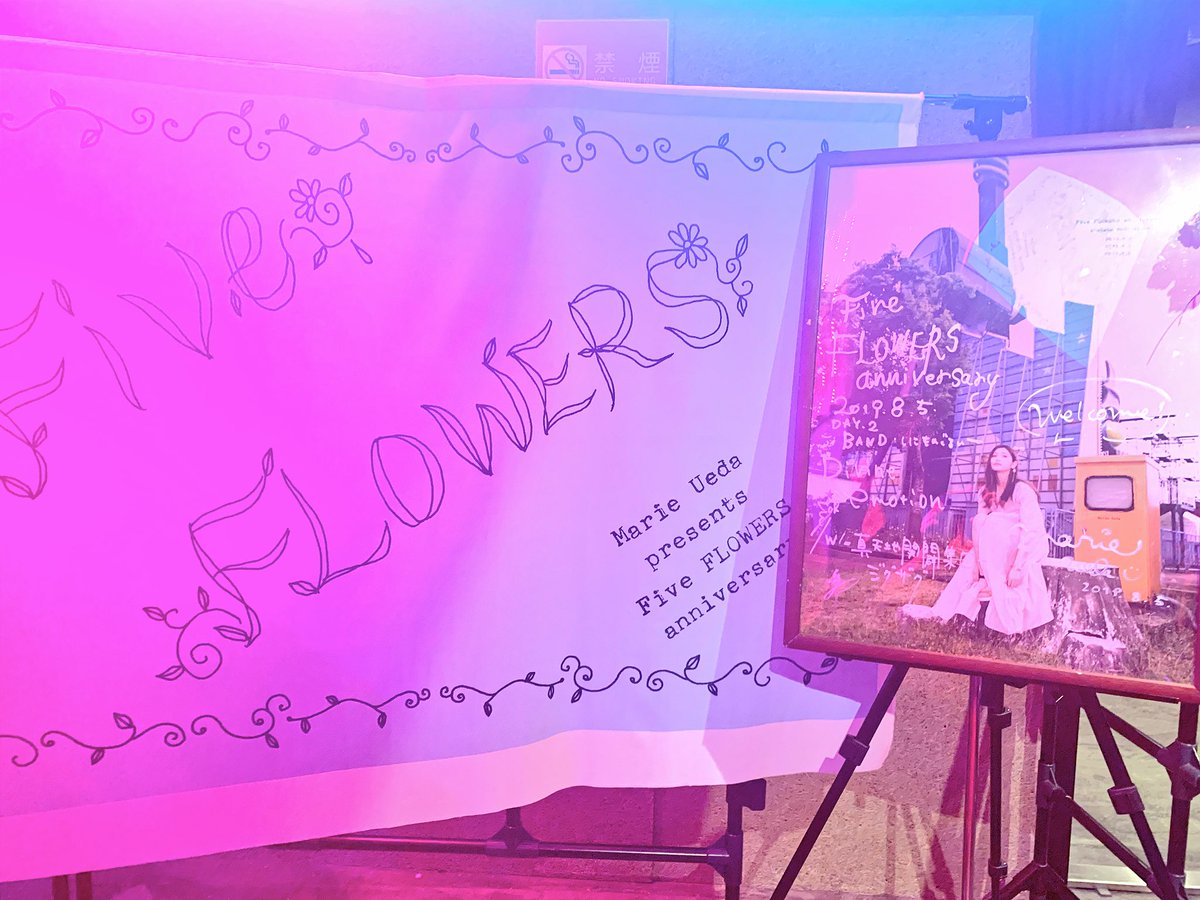 ---
6000 followers! Thank you–!!
It feels like more and more people have found out about me recently so please give this video a watch~
↓↓↓
Quoted Tweet (HiBiKi StYle #469 with Nishio Yuka, Sasaki Mikoi)
---
Roselia Solo Live「Flamme」I went to the live viewing–!
It was beautiful, cool, entertaining, and heated!!
fire cicada… #Bandori #Roselia
Note: Roselia has a song called FIRE BIRD, and Japan is filled with cicadas in the summer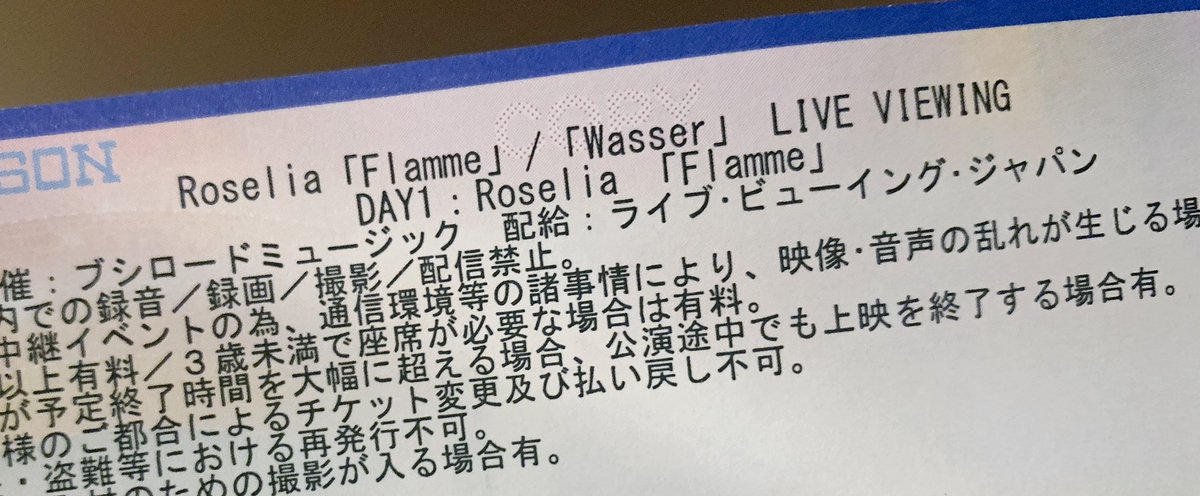 ---
Nishio "Oh, a hair tie with Kamen Rider W-like colors! How cute!"
"AROMA RING? They even make scented hair ties these days–woww"

or so I thought as I bought it, but it was an insect repellant ring.
It really smells like insect repellant spray!!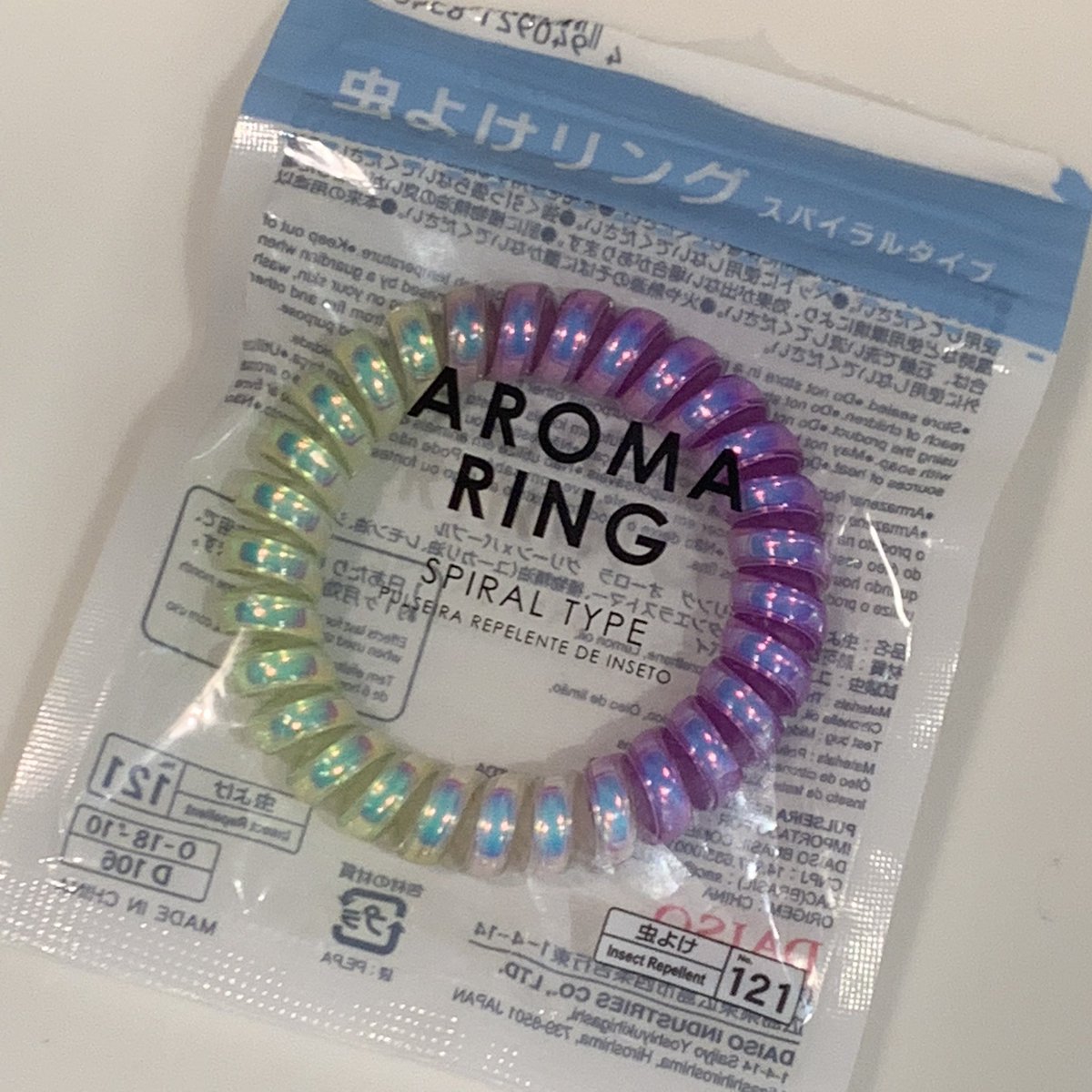 ---