---
Over 150k pre-registrations–! I'm so happy!!
I want hurry and play the trial version squirm squirm
#D4DJ #Gurumiku
Quoted Tweet (D4DJ Groovy Mix – 150k Pre-Registrations)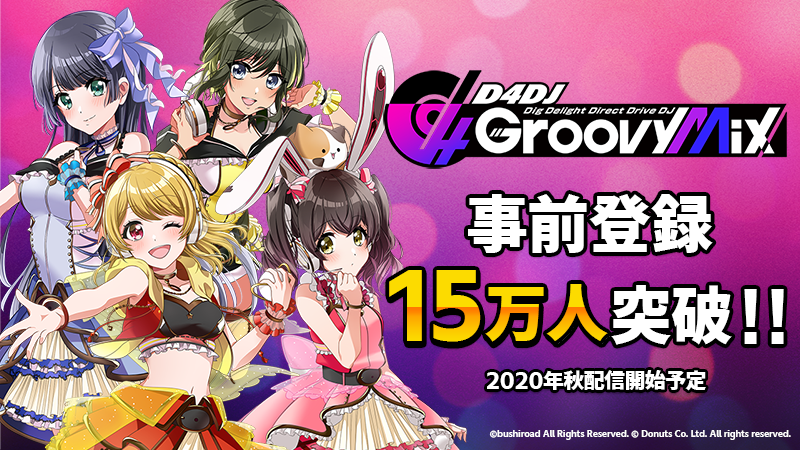 ---
Wow, 8 people have classes all over the place tomorrow…!
I'll be at 3 stores in Kanagawa~
Hope to see you there!
#RebirthNationwideClasses600
Quoted Tweet (Rebirth Nationwide Classes 600 2/15 Schedule)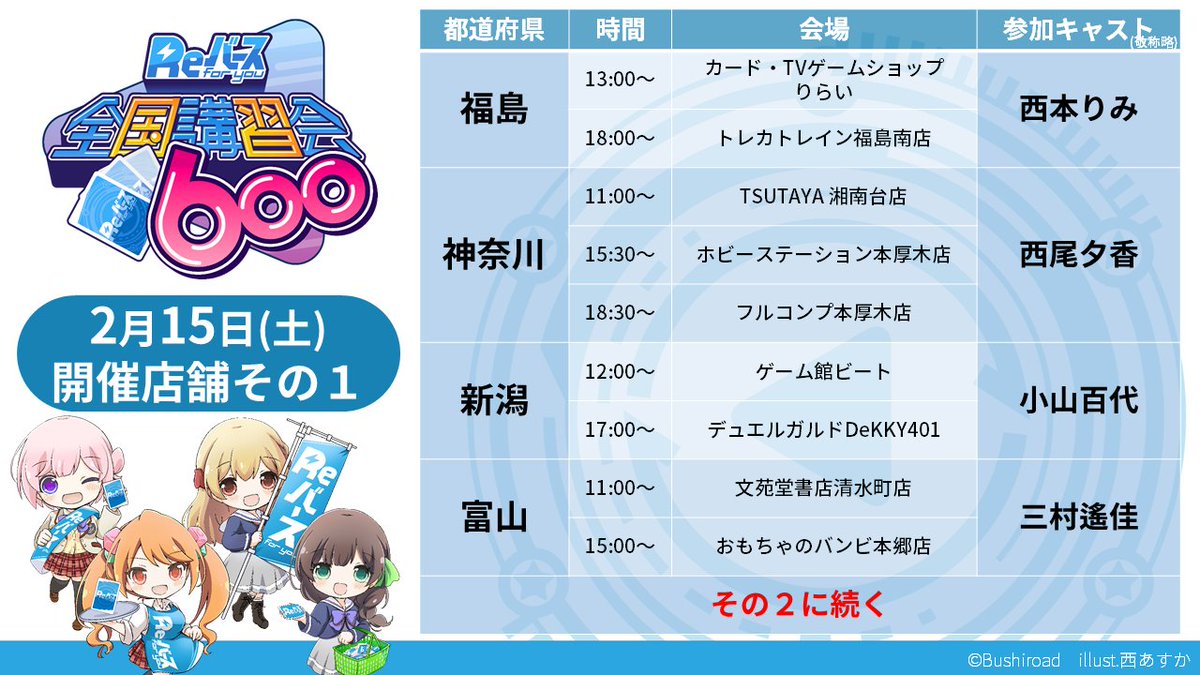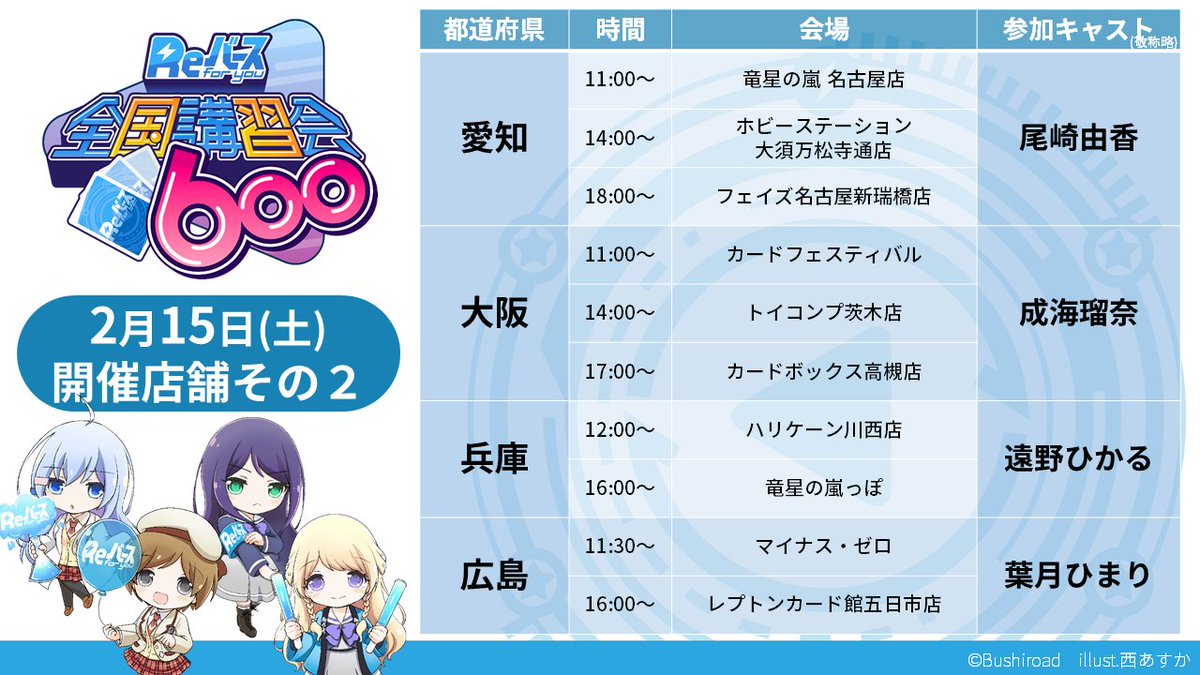 ---
Happy Valentine's~I bought yummy things~I'm going to eat them~~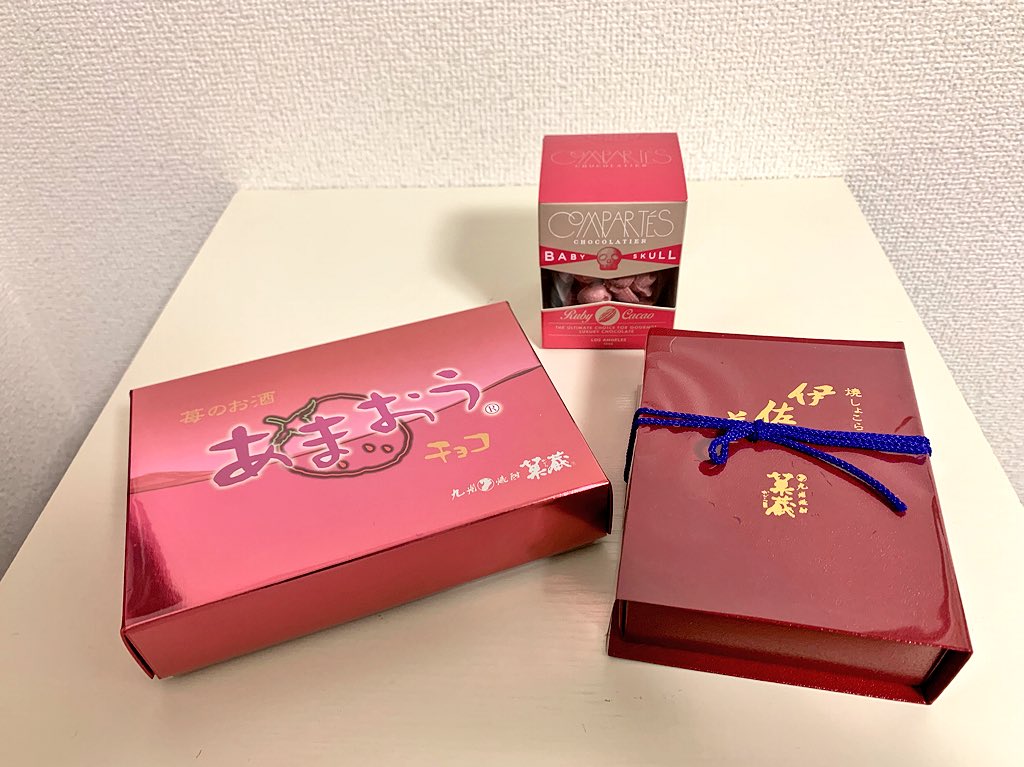 Note:
• "Amaou Choco" with alcoholic strawberry filling by Kyushu Shochu Confectionary
• "Isami Baked Chocolate" with potato shochu filling by Kyushu Shochu Confectionary
• "Baby Skull" made with ruby cacao by Compartés Chocolatier
---
"Today went well!", but shortly after that feeling went away, ah–––this happened too…and that…started coming up…but I look good in this photo…yayy
Let's do our bestest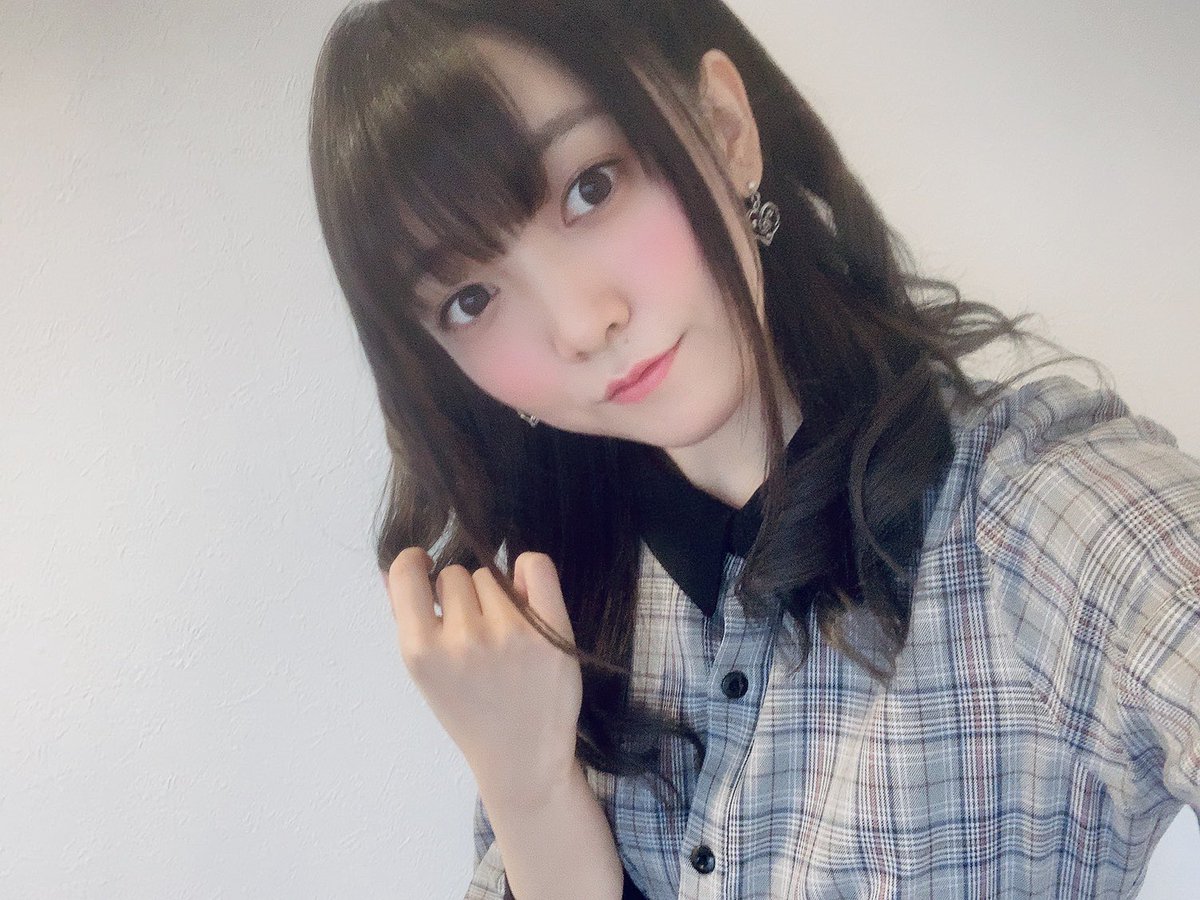 ---
Kochi Miyagi Yamagata Fukuoka Nagasaki–!
Those near the area please! I hope to see you!!
(of course, those who aren't nearby too!)
#RebirthNationwideClasses600
Quoted Tweet (Rebirth Nationwide Classes 600 February/March Schedules)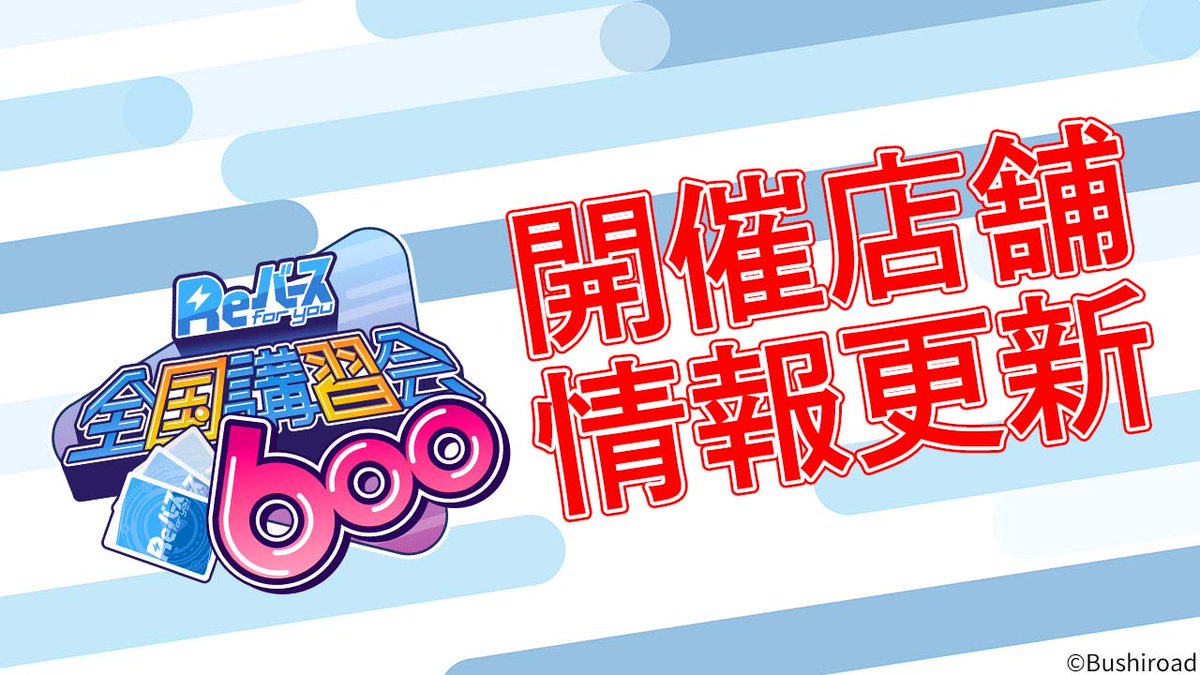 ---
Too c-c-ccccute!!!
#D4DJ #HapiAra
Quoted Tweet (Happy Around! Valentine's Postcard RT Campaign)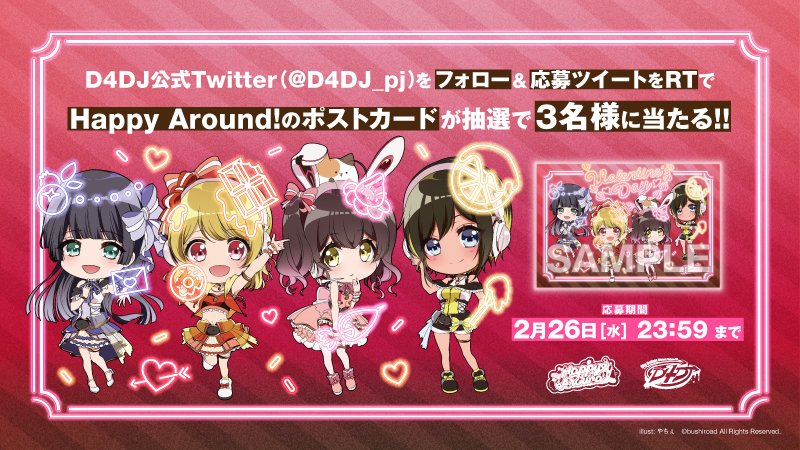 ---
T-tttttrial session!!!
The special bonus is a HapiAra postcard!!

And speaking of Akihabara…?
You can come from the Gurumiku Trial Session to ANIMAX MUSIX NEXTAGE (HapiAra performing) on 2/22👏👏👏👏
#D4DJ #Gurumiku #HapiAra
Quoted Tweet (D4DJ Groovy Mix D4U Edition Trial Session @ Akihabara GAMERS)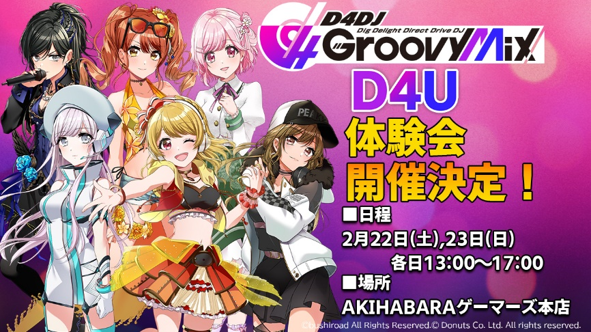 ---
Good morning~
---
#LostDecade
I formed a team with my favorite looking characters for now! I'll think about the balance and such eventually~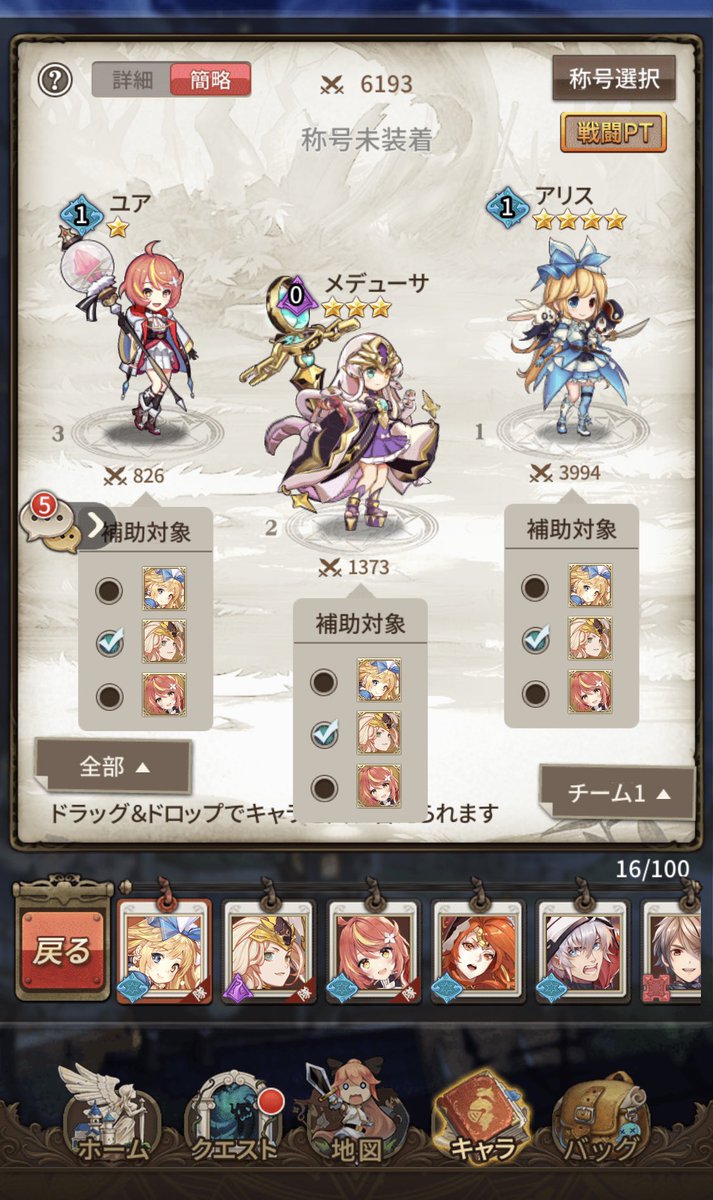 ---
Good~morning!
Those who haven't responded yet, please be sure to let me know which one here–!
↓↓↓
I think I'll go with either of these for the live stream!
Please let me know which is more convenient for you🙏
• 2/24 (Mon) 21:00~
• 2/28 (Fri) 20:00~
2/24 (Mon) 21:00〜
I'll be doing my celebration live stream!!!
Please keep your schedules open👉👉👉
---
F-finally, 10000 followers!!
Thank you–! The day where I reach 5 digits is here…!
Please continue to support me◎

Also. I'll be doing the 10000 followers celebration live stream in the evening towards the end of February! Yaay
Please wait for the details~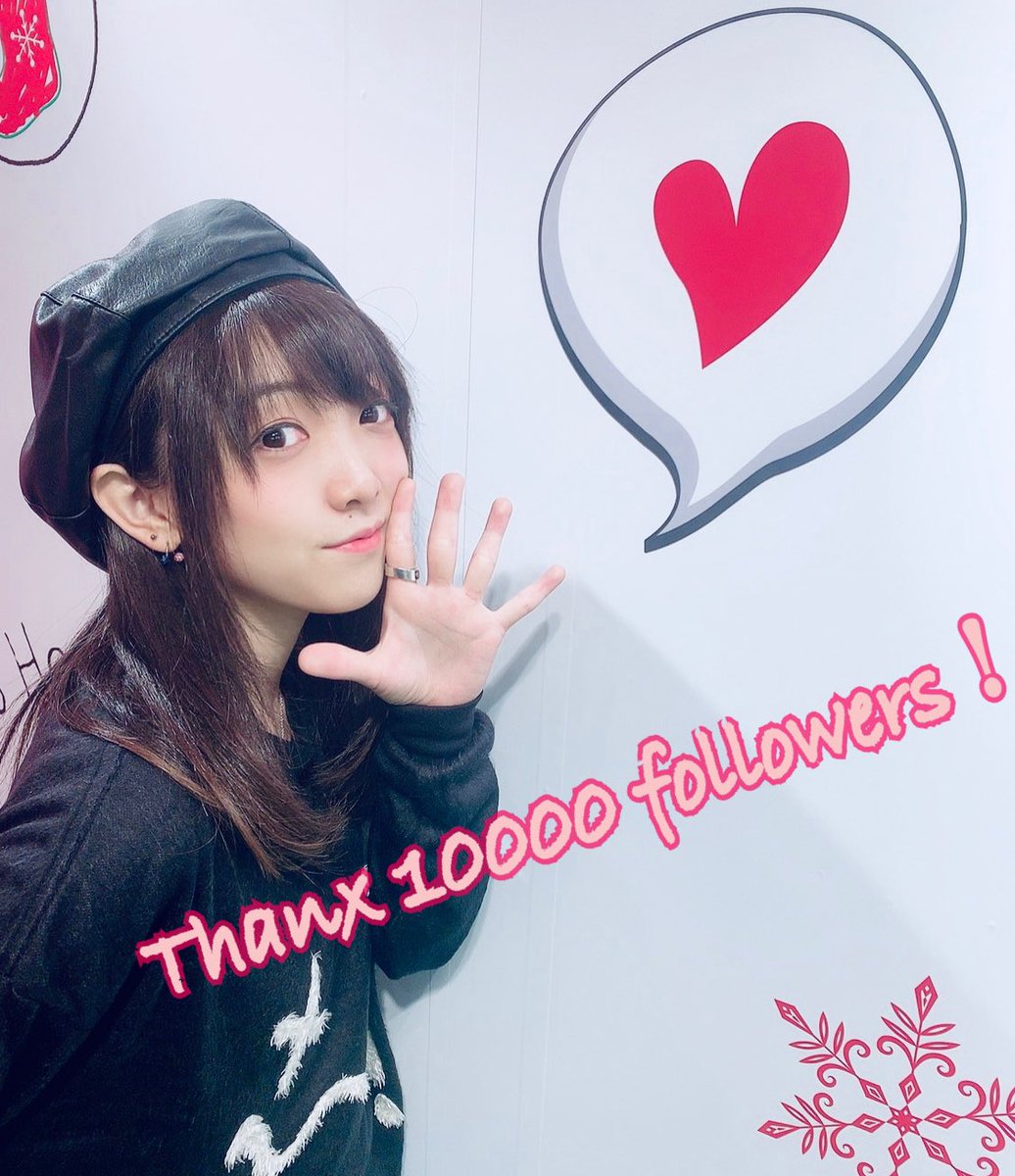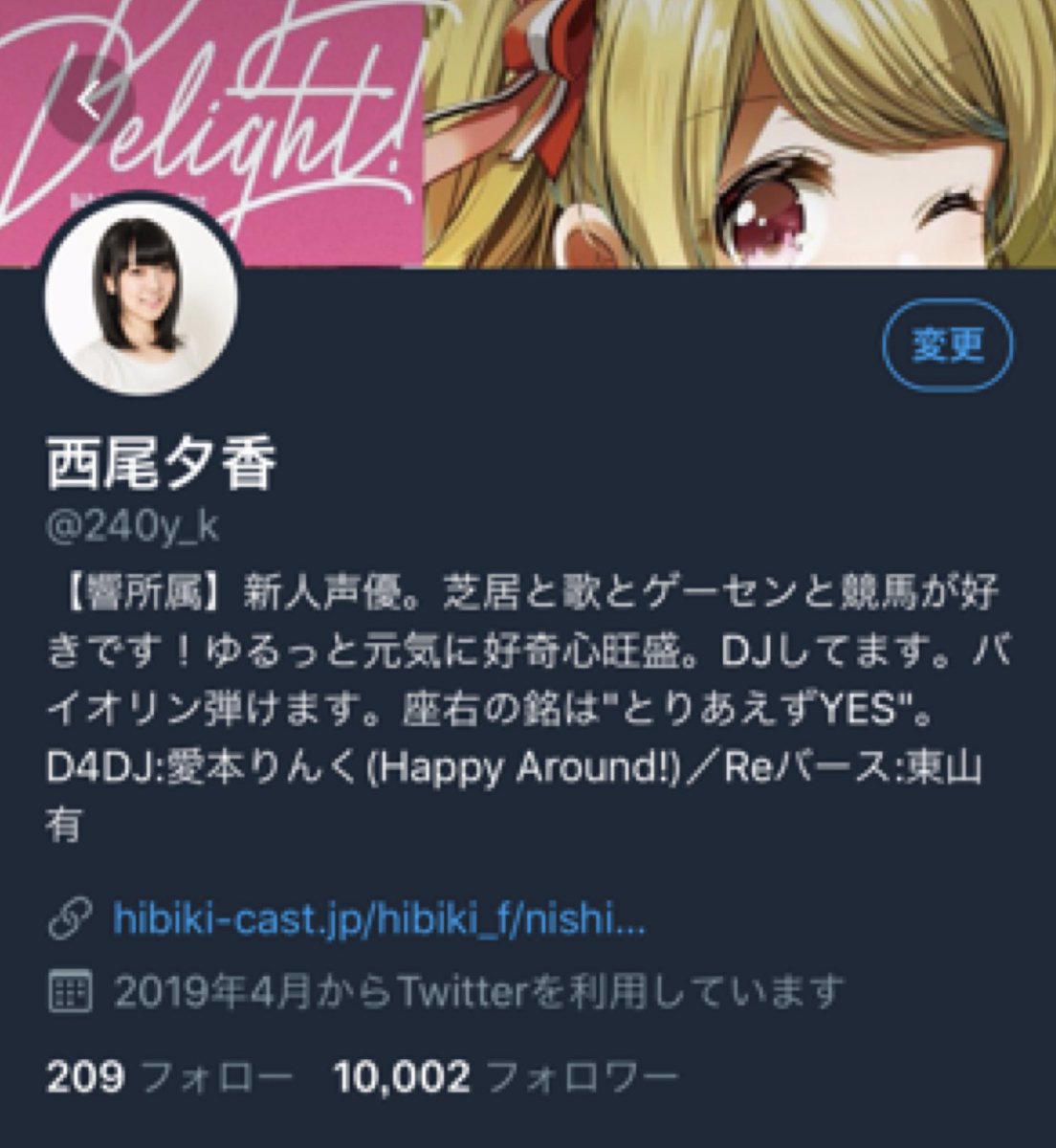 One that ended up sorta stylish and
one where I thought about adding 10k「!」before quitting halfway in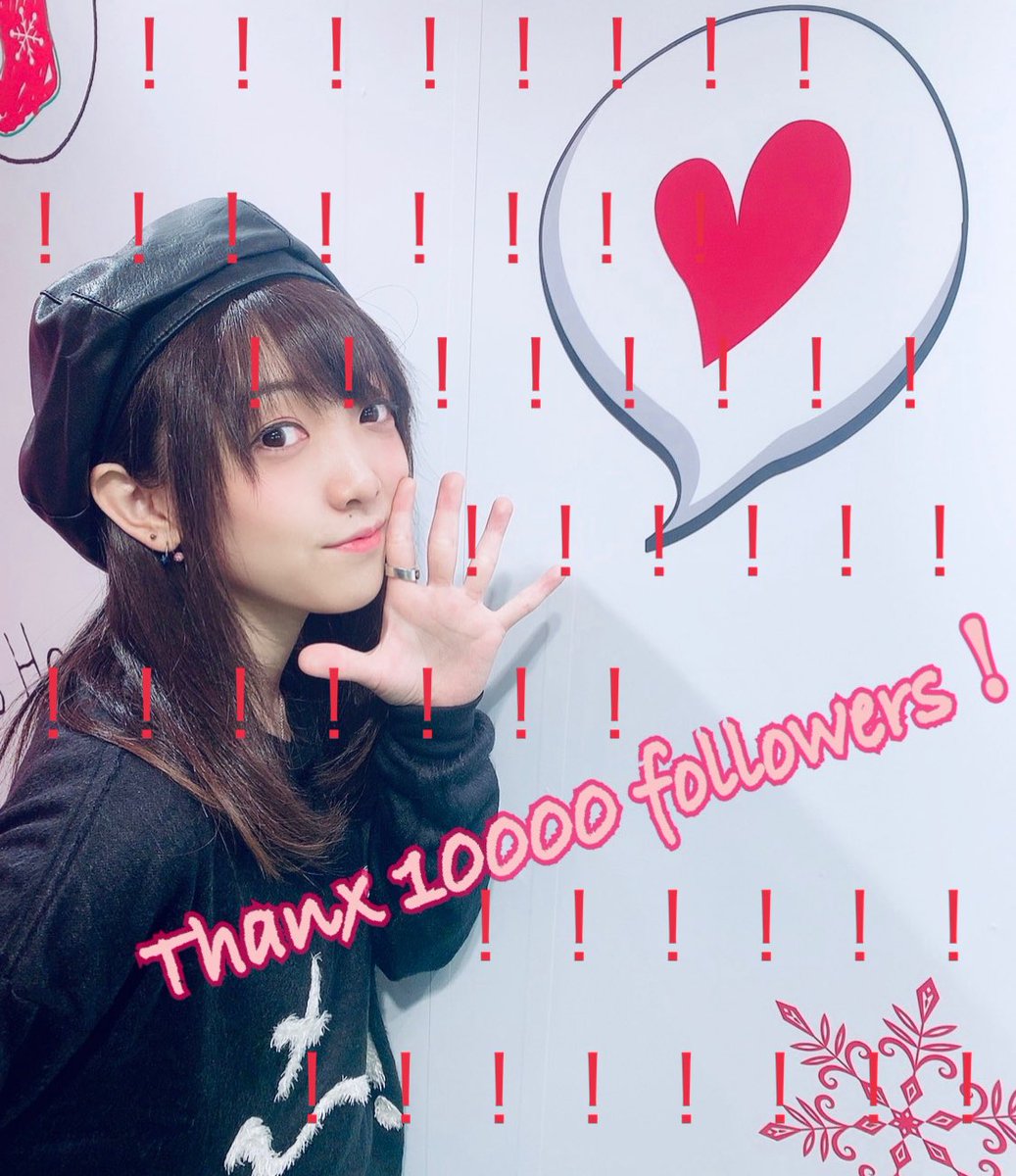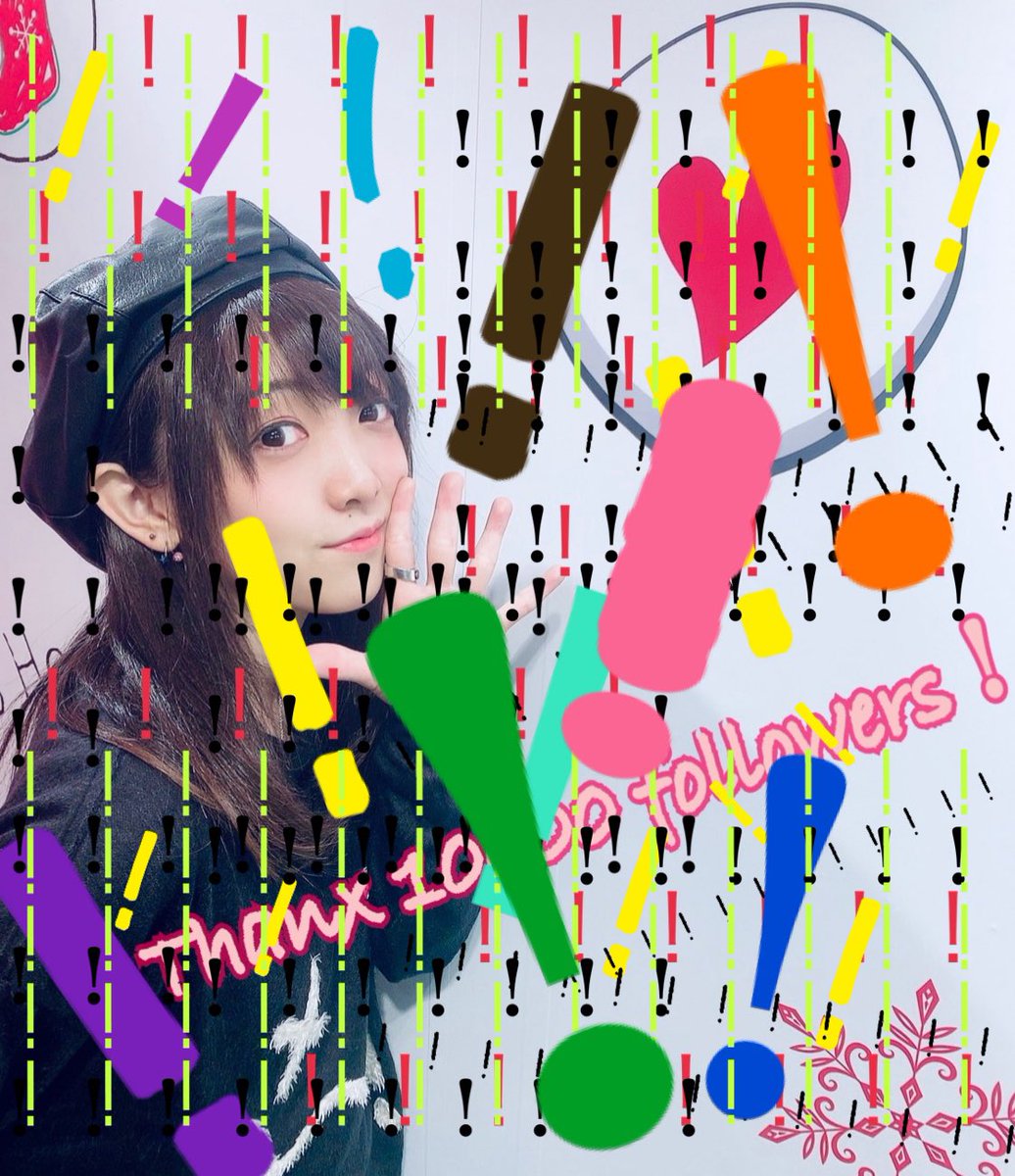 ---
Good night~
oO(50 more people~! 50 more people~~!)
Note: 50 more followers to 10k
---
Huh Valentine's is ending soon and the department store "choco festival" is ending!
I need to hurry and buy the choco that I look forward to each year–––
Every year I buy my personal No.1 favorite one🍫 and every year I buy a Valentine's Day limited one🍫and one that really interests me🍫
Good morning––
---
Anime「Rebasu」EP6,
Yuu-chan was absent but I appeared as the pastry shop clerk!
I wonder if people noticed( ˘ω˘)
And the PR card distribution is linked to a real event! Please be sure to get it at animate~
Those who missed it, see here↓↓
https://twitter.com/rebirth_pr/status/1226491436608167936?s=21
#Rebasu #Rebirth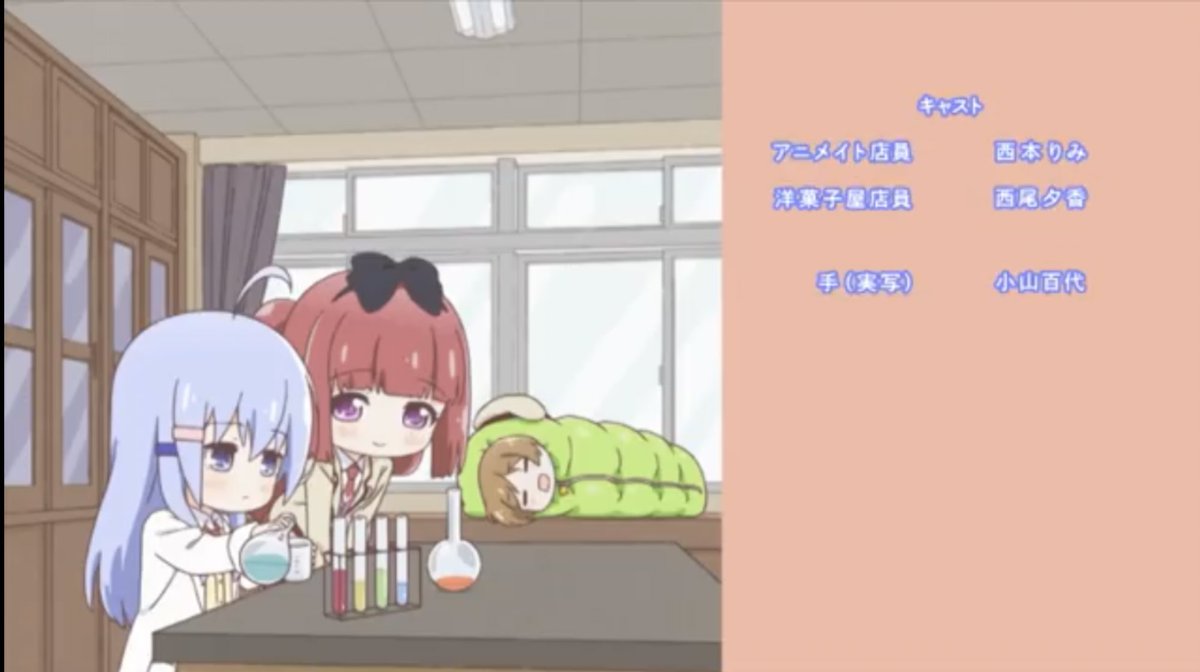 ---
\ta-da!/ This is super delicious!

And I've thought this for a while but Aomori Prefecture looks like a Lapras
Note: Garlic Kari-Pori Kaihimo, fried scallop strips
Lapras is a Pokémon that looks like… Aomori Prefecture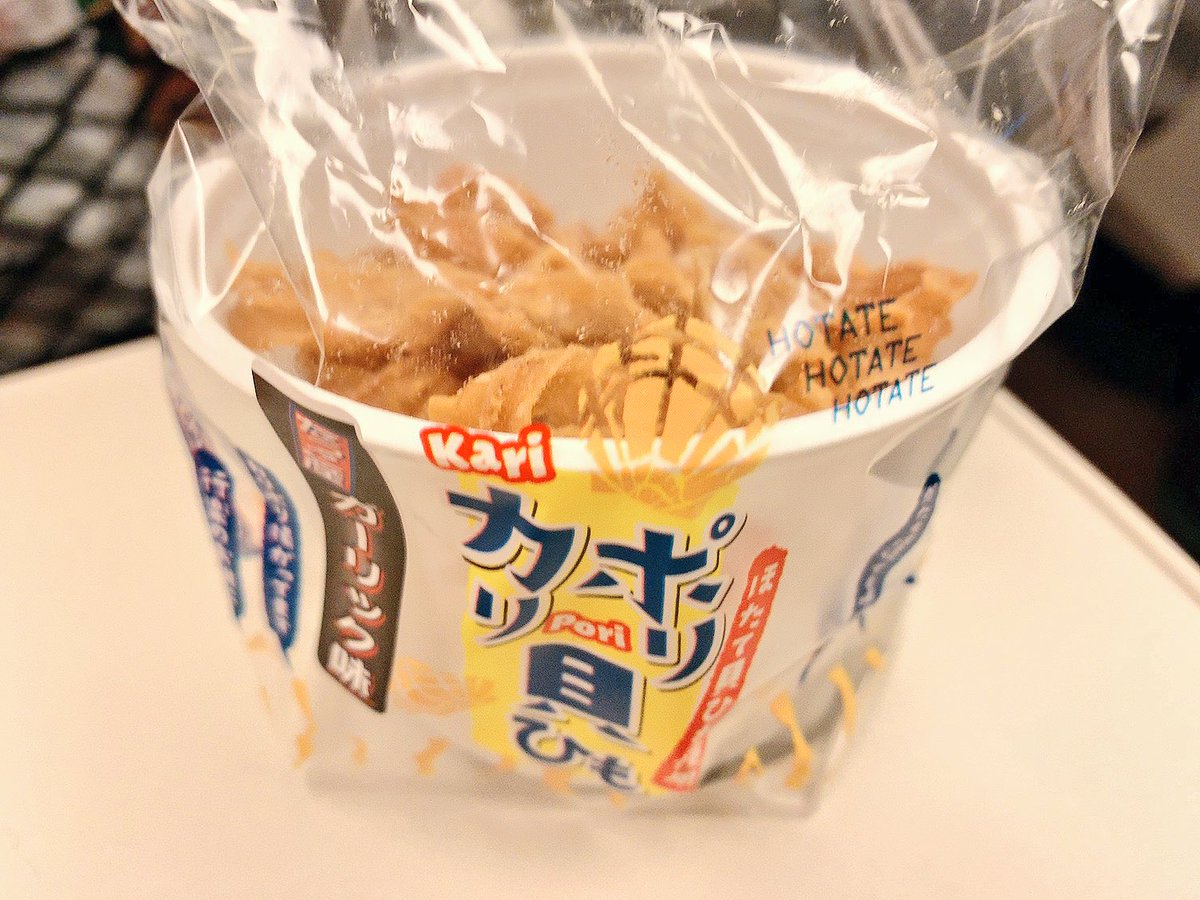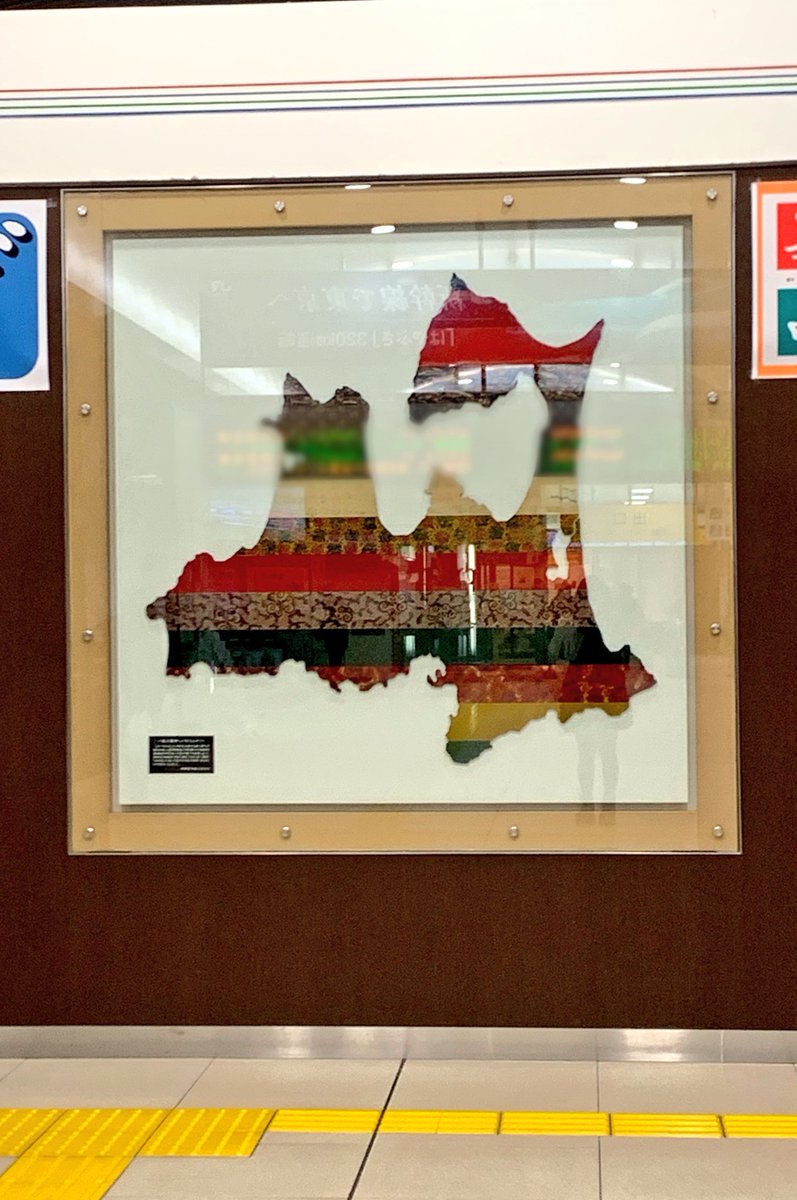 9 Feb 2020 – 9:46 PM (Shindou Amane)
Kaihimo, I'm jealous…(。・﹃・。)
Huh Maybe I should have gotten this for Valentine's instead…!!! I'll buy some more for you next time I go–––!!
9 Feb 2020 – 10:26 PM (Shindou Amane)
◝(⑅•ᴗ•⑅)◜Yay!!
I'm drooling in anticipation(((o( 。・﹃・。 )o)))
---
#RebirthNationwideClasses600
in TOMY Shimonaga Store
in LED HOUSE
in Toreka Omocha no Doraku
Thank you–!!
Yesterday and today were both snowsnowsnowsnowsnow❄️⛄️☃️🌨
You know, if you have fun in the snow then you can't feel the cold at all. It's like −6℃ though!
Kanagawa next week~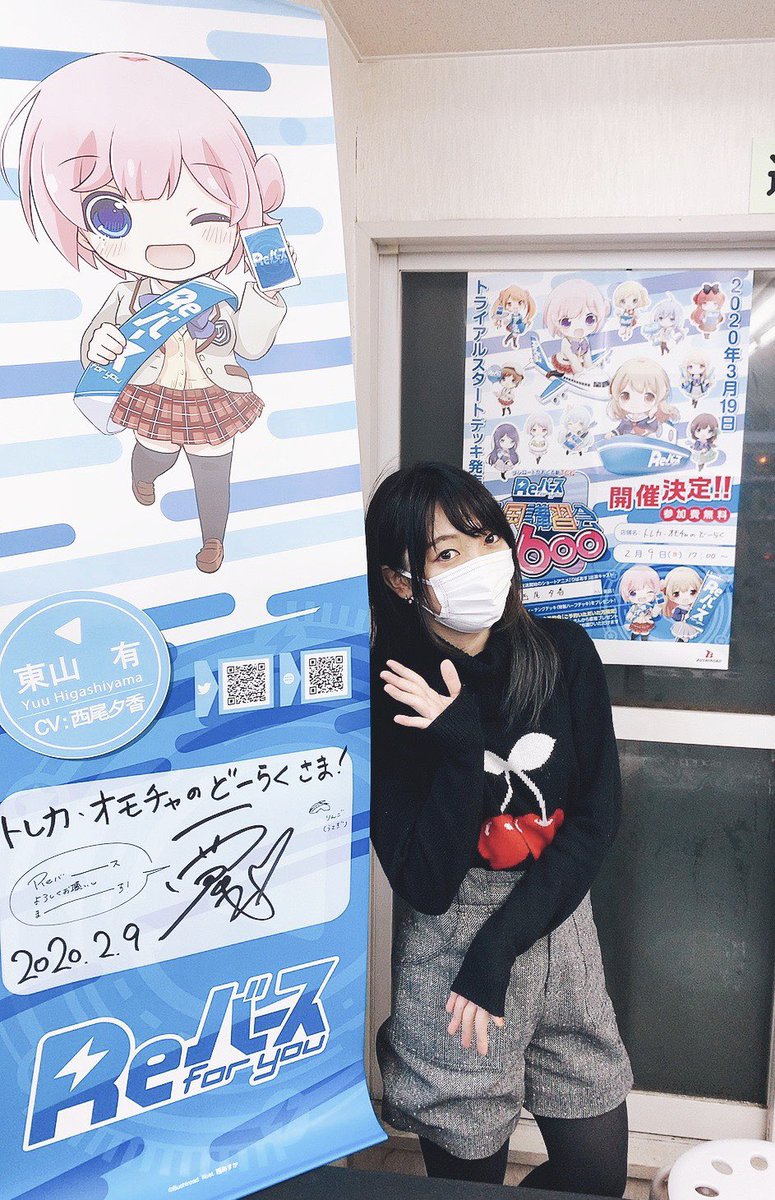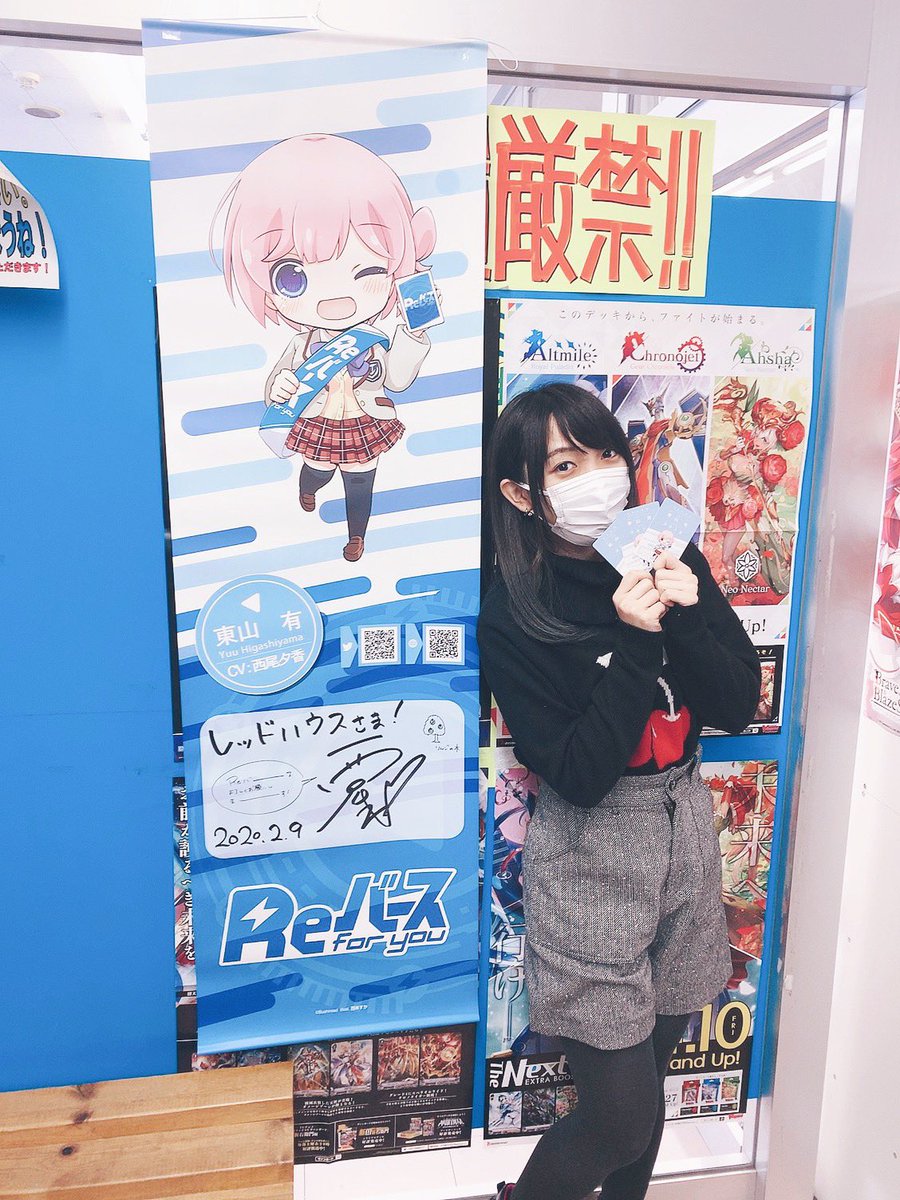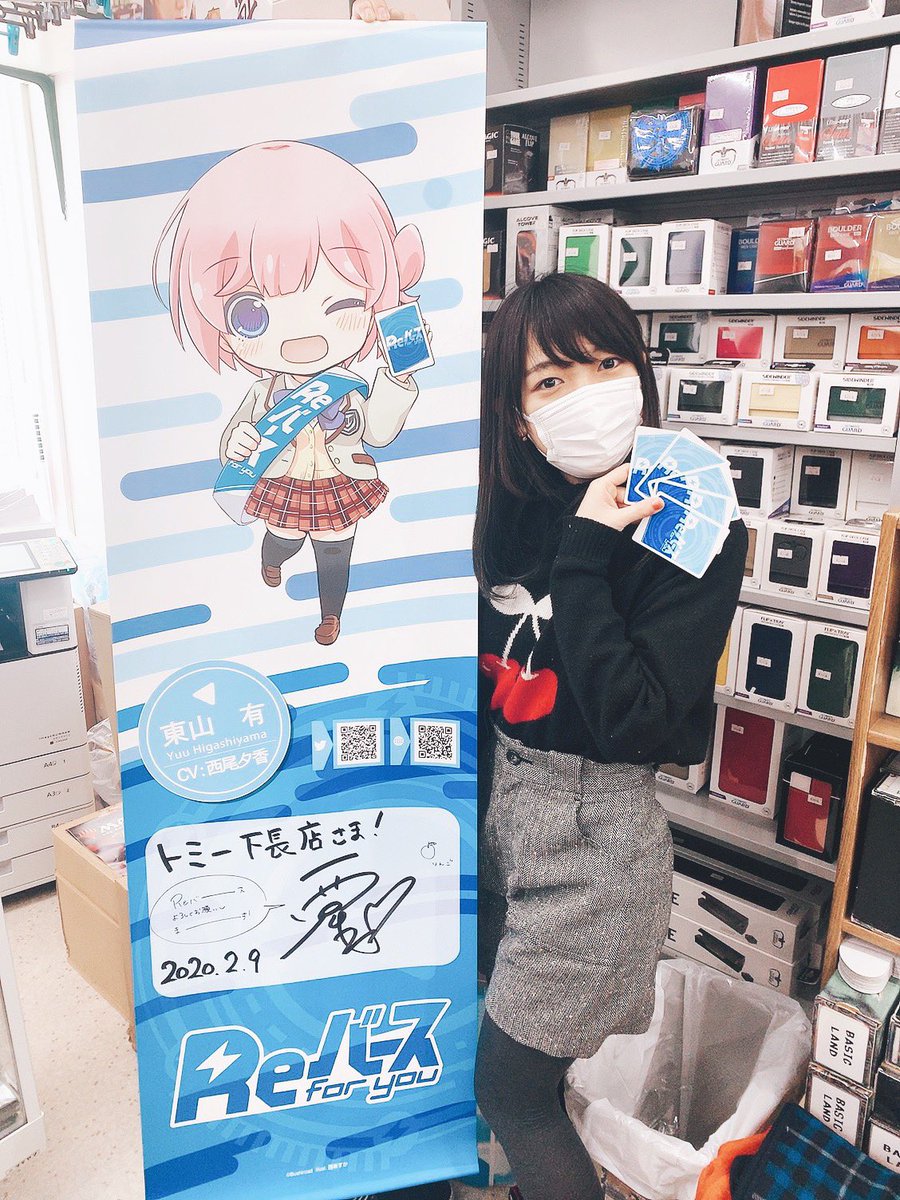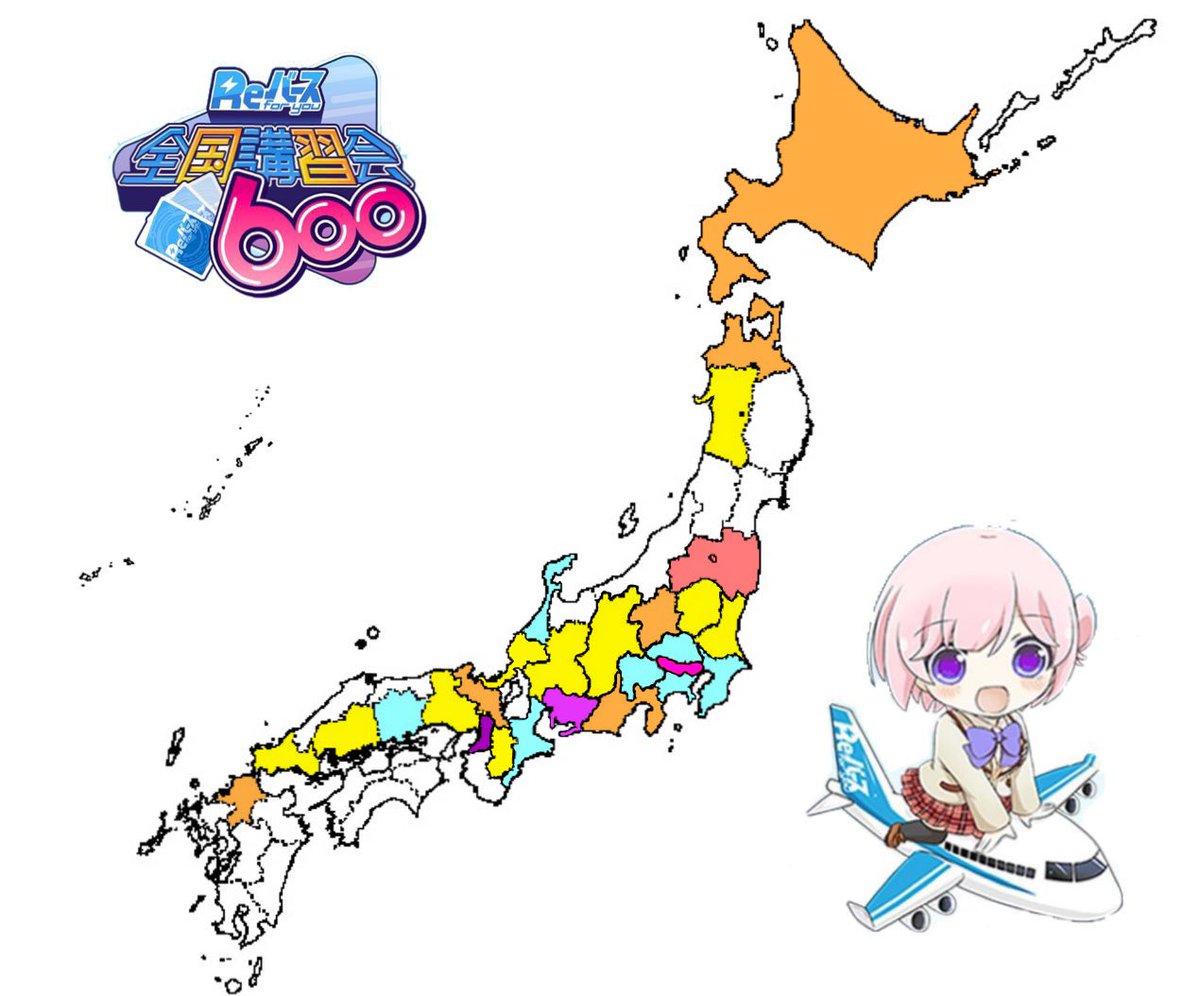 ---
Good morning!
Aomori today~
Hope to see you!!!
#RebirthNationwideClasses600
Quoted Tweet (Rebirth Nationwide Classes 600 2/9 Schedule)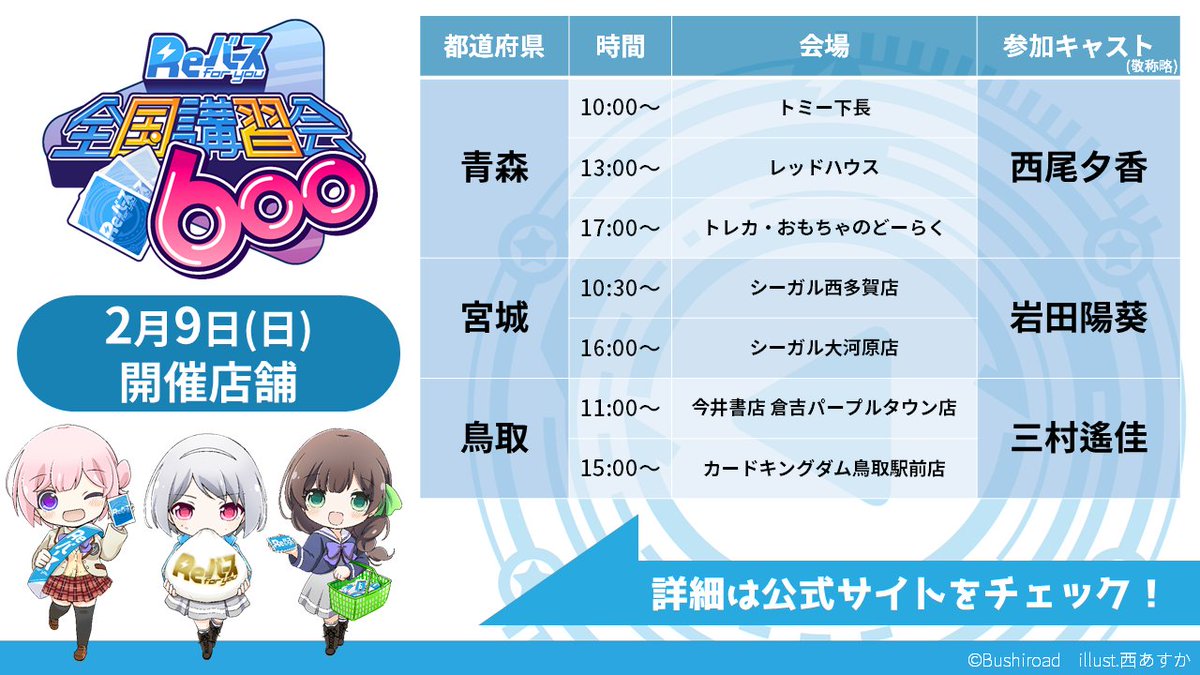 ---
Tonde Saitama. I really like the original too, but HANAWA-san's theme song made me bust a gut…
The combination of a cheerful melody with joke-filled lyrics had me laughing to death, and the punchline at the end (lyrics) was too amazing🙏
Note: Tonde Saitama is a comedy movie based on a manga of the same name.
Lyric translations for the theme song are here.
---
I wanted to「「eat Yukimi Daifuku in the snow!」」but they didn't have it so I got Häagen-Dazs⚪️
This is my #1 (recommendation) for Häagen-Dazs right now~
Note: Yukimi Daifuku (Snow-Viewing Daifuku) is a brand of mochi ice cream
Häagen-Dazs Crispy Sandwich
Video: "It's snowing like crazy!
---
#RebirthNationwideClasses600
in OmoshiroIchiba Takanosu Store
in Card Shop Abisu
Thank you–!
Snow is fun❄️The ground being covered in snow is probably the usual but please be safe on your way back–!
Aomori tomorrow~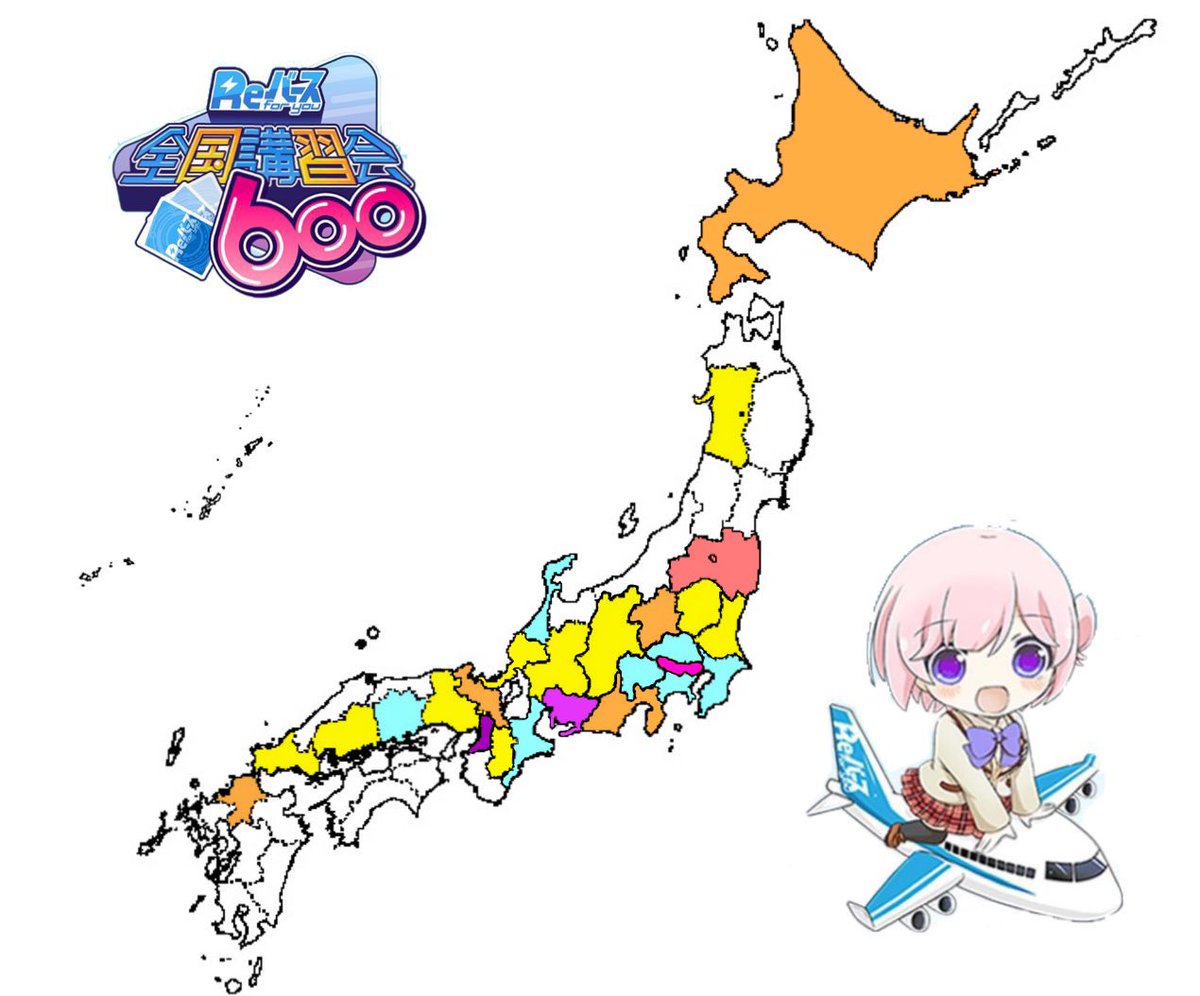 ---
Looking more than okay✌️'cause Morioka✌️✌️I'm in Akita though.
(?)
Note: moreta is slang for when something makes you look more flattering
moreta and Morioka both have 盛 in them
Morioka and Akita are both in northern Honshu
but she's in Akita, not Morioka
she just wanted to use her bad joke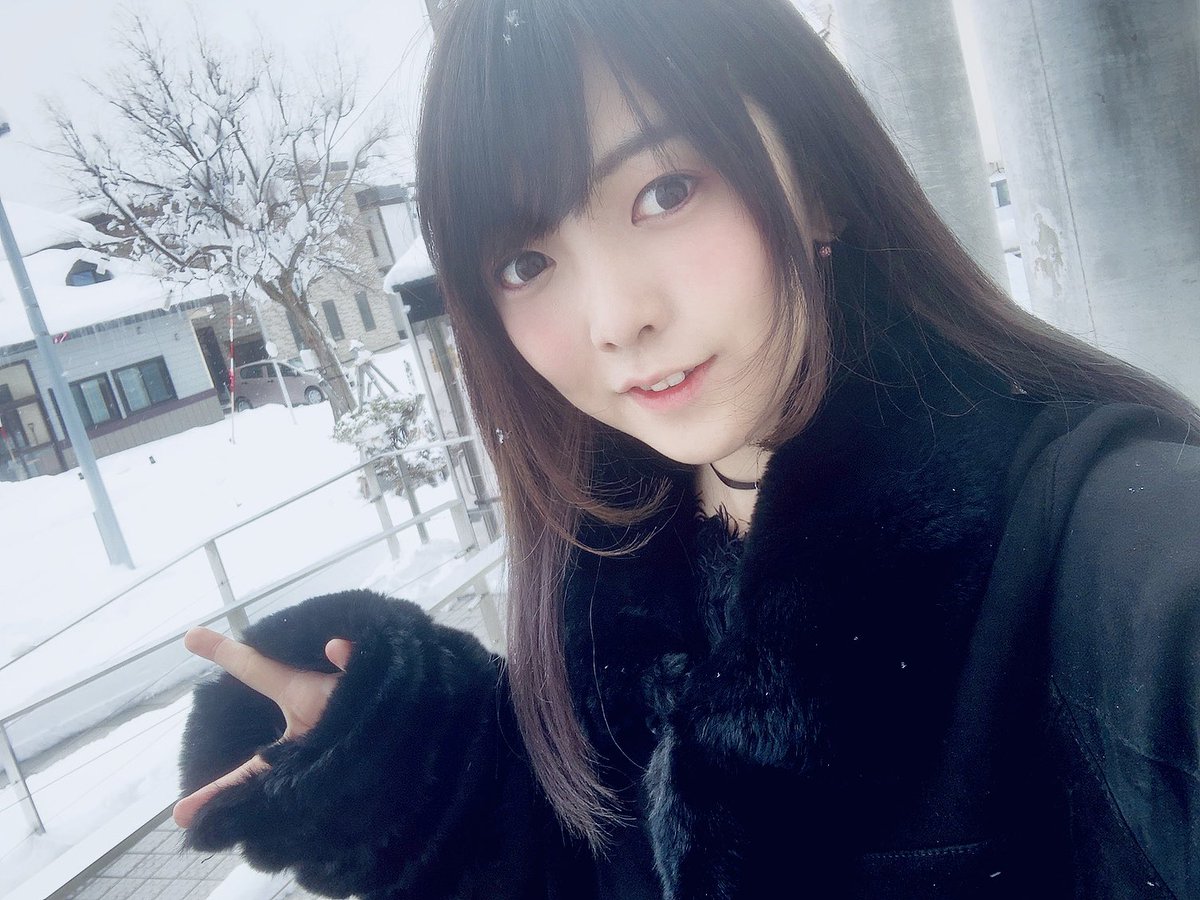 Morioka More More Series in Akita w/
Aomori Apple (Paper)
Note: same joke as above + Aomori prefecture accounts for more than half the (real) apple production of Japan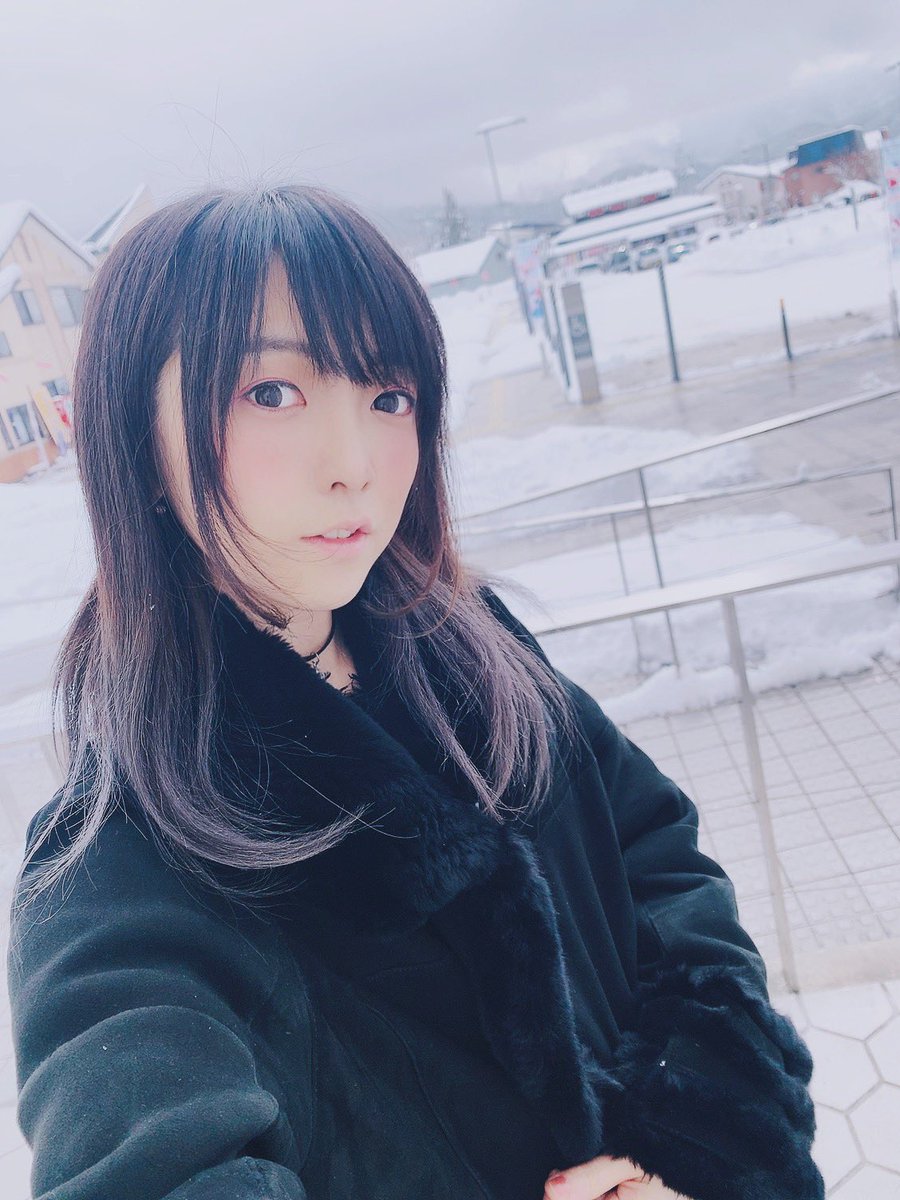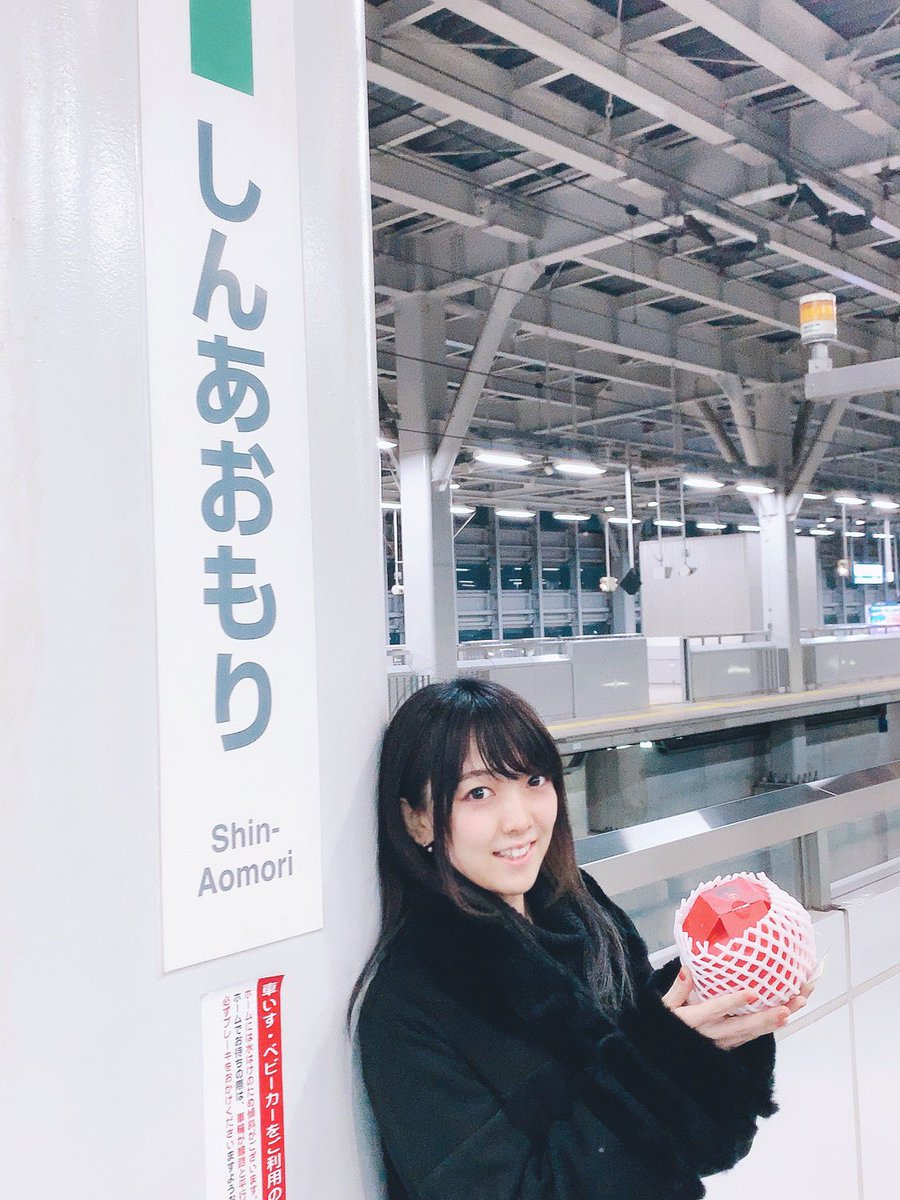 ---
Hyo––––!!! (the view from the window)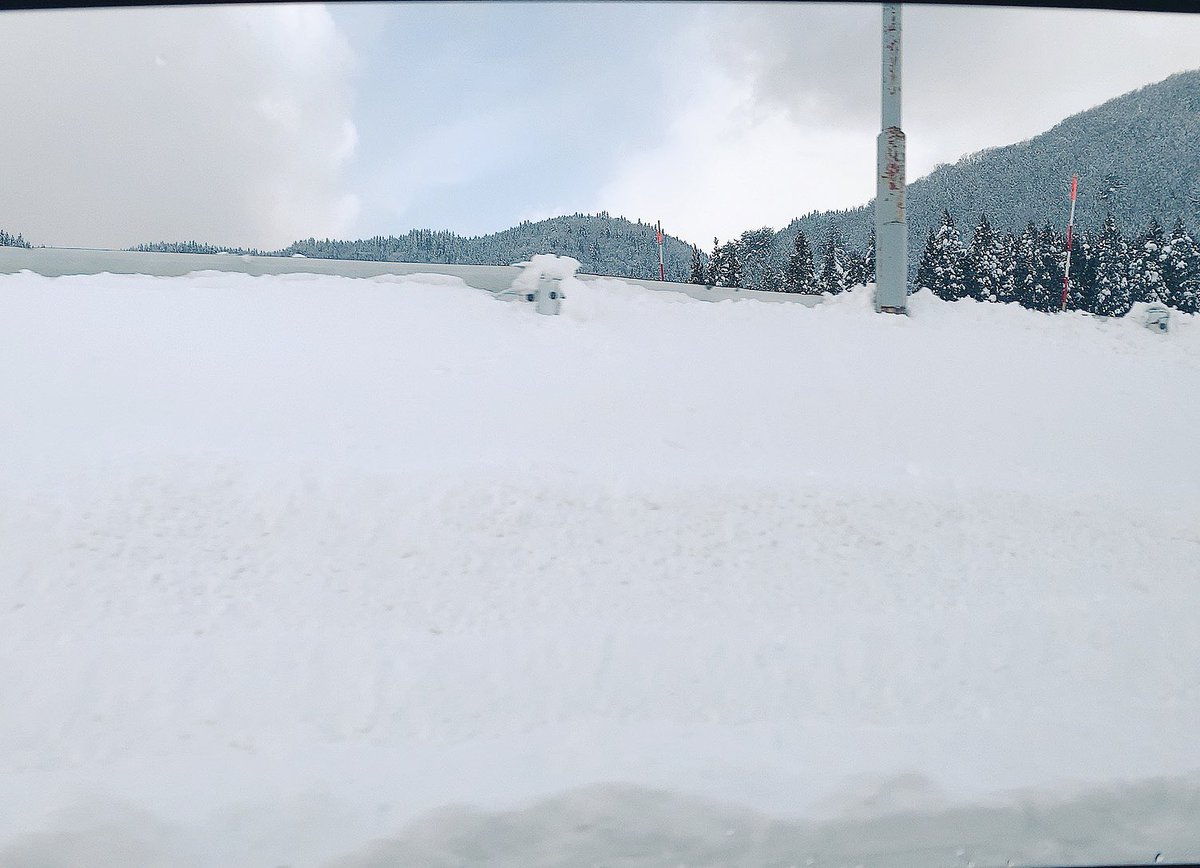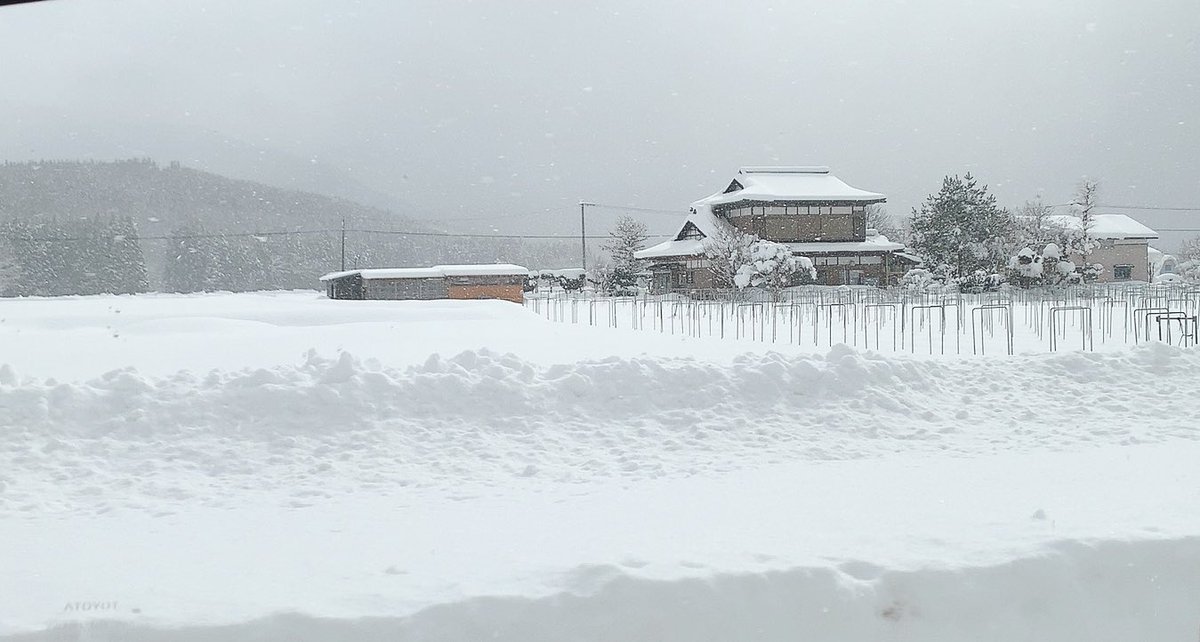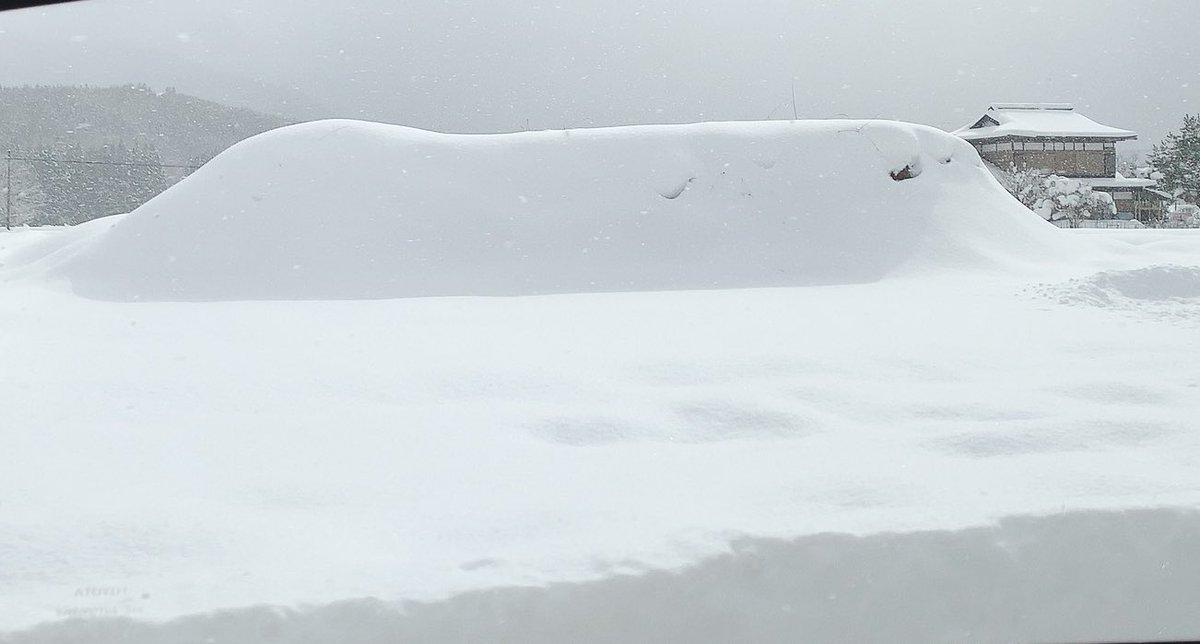 ---
Karaage-kun made early in the morning tastes the best.
Good morning☀︎
Note: Karaage-kun Red, spicy chicken nuggets from Lawson convenience stores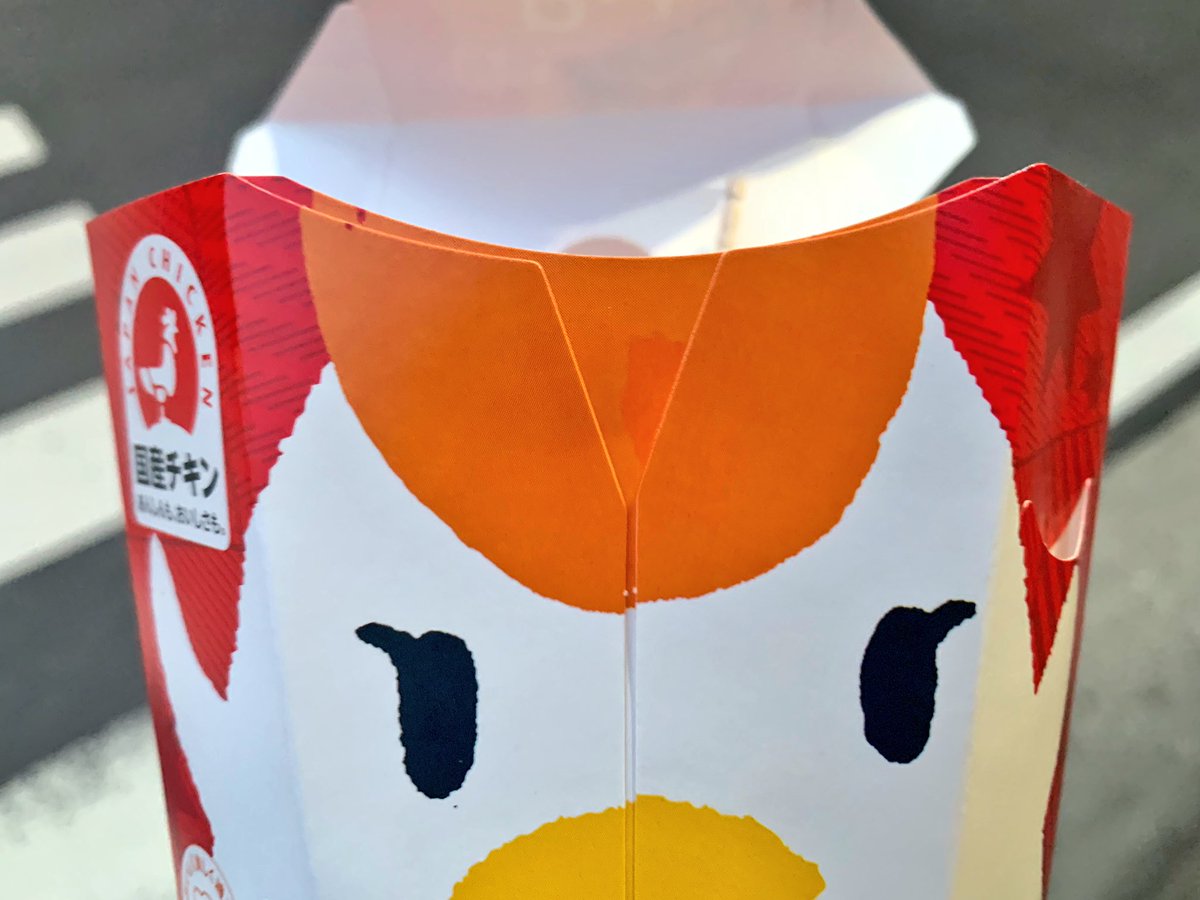 ---
I worked hard, but I still have a long long long long long long way to go… I need to work harder.
I want to wind down by eating Kami no Nori Shio potato chips or such but it's already so late nnhmmm
Anyway, unrelated but I can't stop hiccuping
I have so many troubles! (?)
---
#RebirthNationwideClasses600
Akita tomorrow! Aomori the day after!
Hope to see you there~!!
Quoted Tweet (Rebirth Nationwide Classes 600 2/8 Schedule)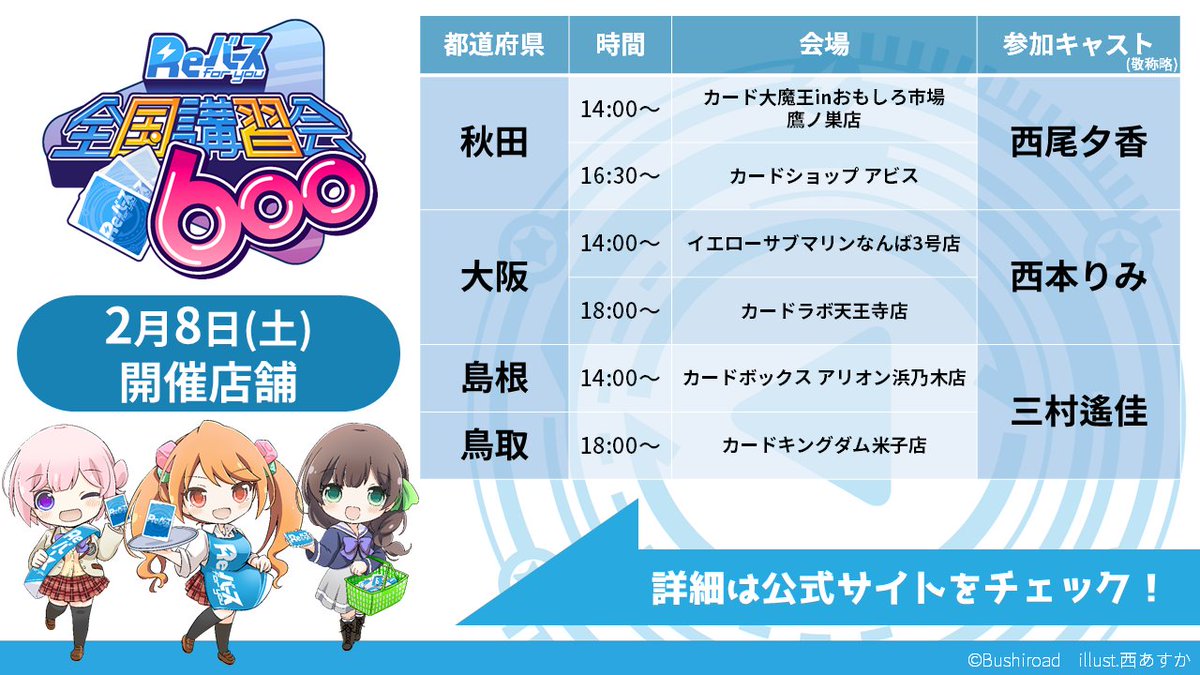 ---
Good work!!!
Note: chocolate banana wrapped crepe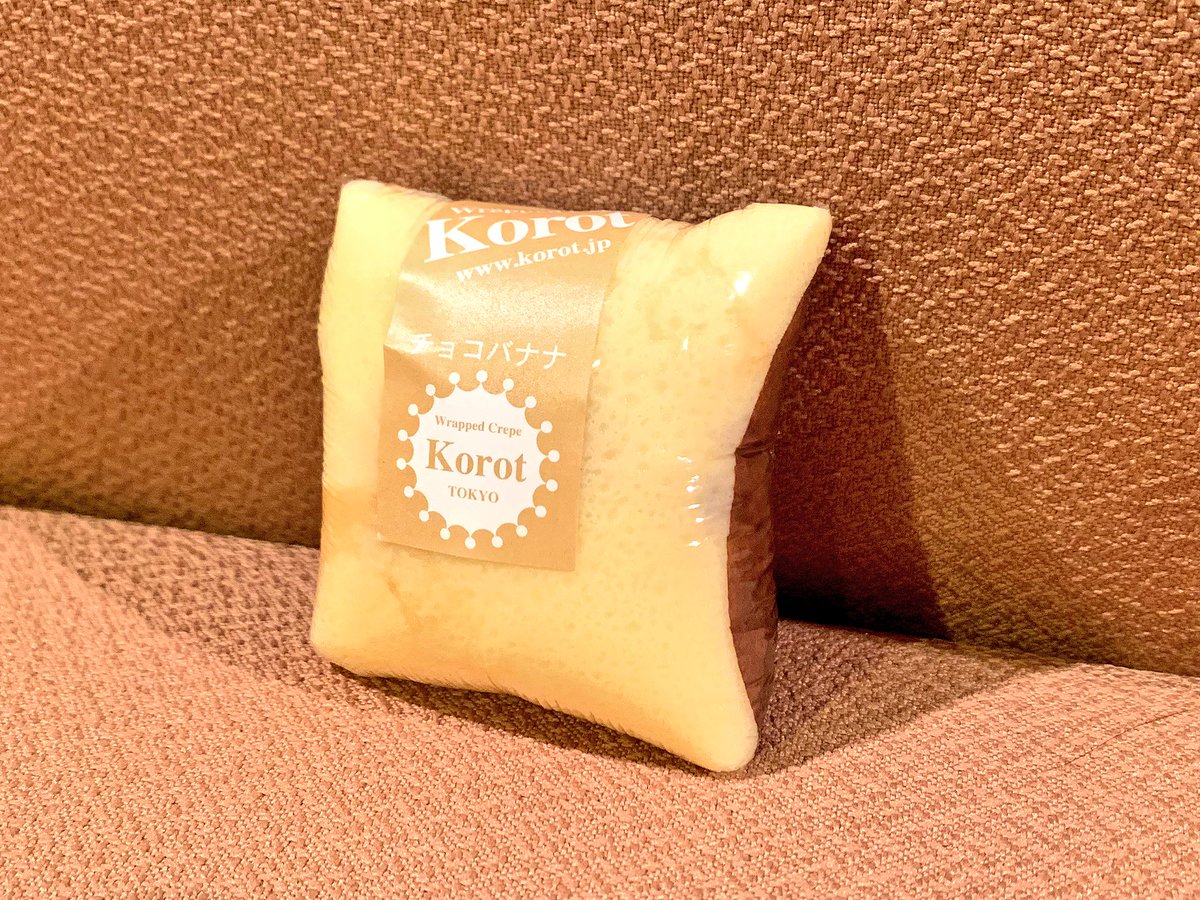 ---
Back cover! Everyone is so cuteee
Please be sure to read the interview too–!!
#Rebirth #Rebasu #Getsubushi
Quoted Tweet (Gekkan Bushiroad March – Rebasu Cover w/ Nishio Yuka & Koyama Momoyo Interview)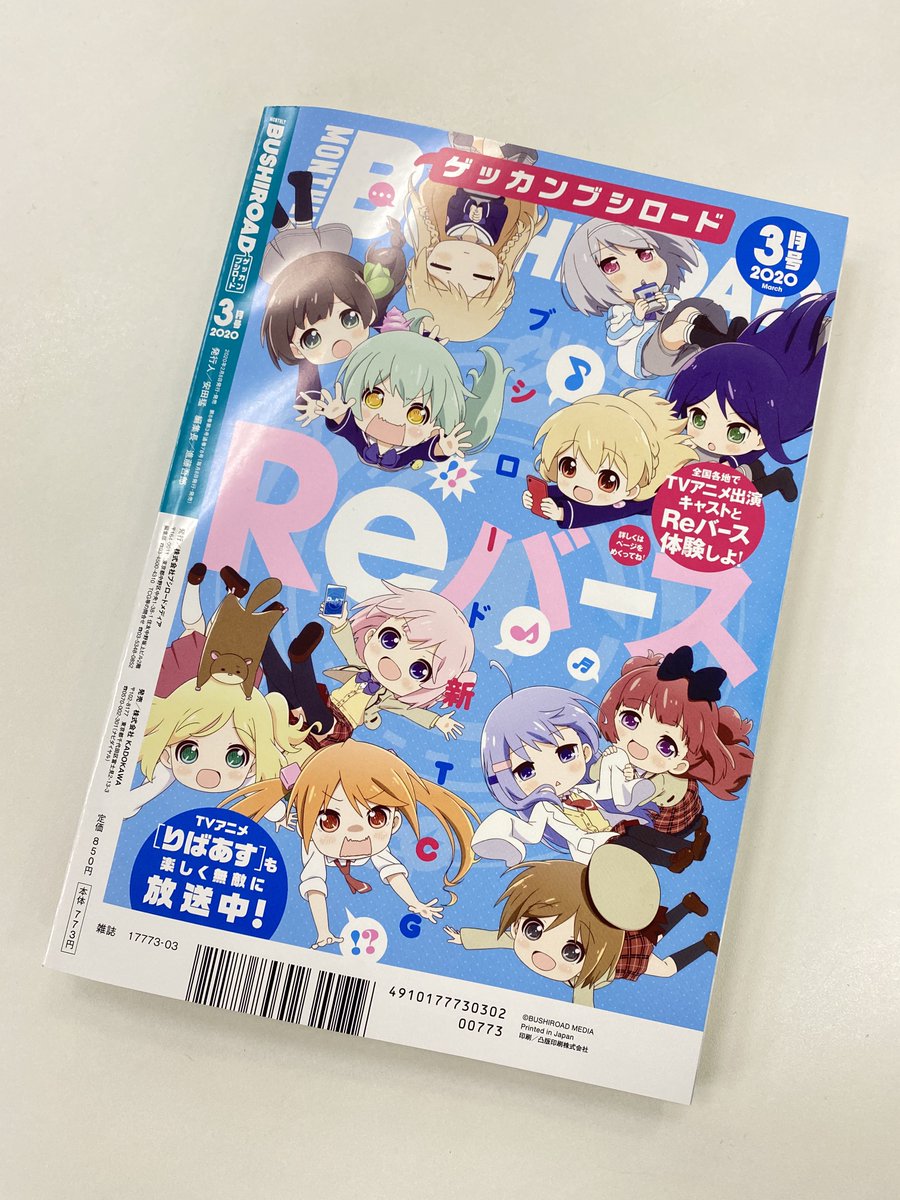 ---
Goood morning it's co––! ld!
---
🎊「Dig Delight!」Weekly 9th place!!!!🎊
Thank you––!!!!
9th place! Single digits! Waah–––I'm so happy that I'm at a loss for words
Please listen to it lots & I'm waiting to hear your thoughts🙏🙏 #D4DJ
Quoted Tweet (Dig Delight! Oricon Weekly 9th)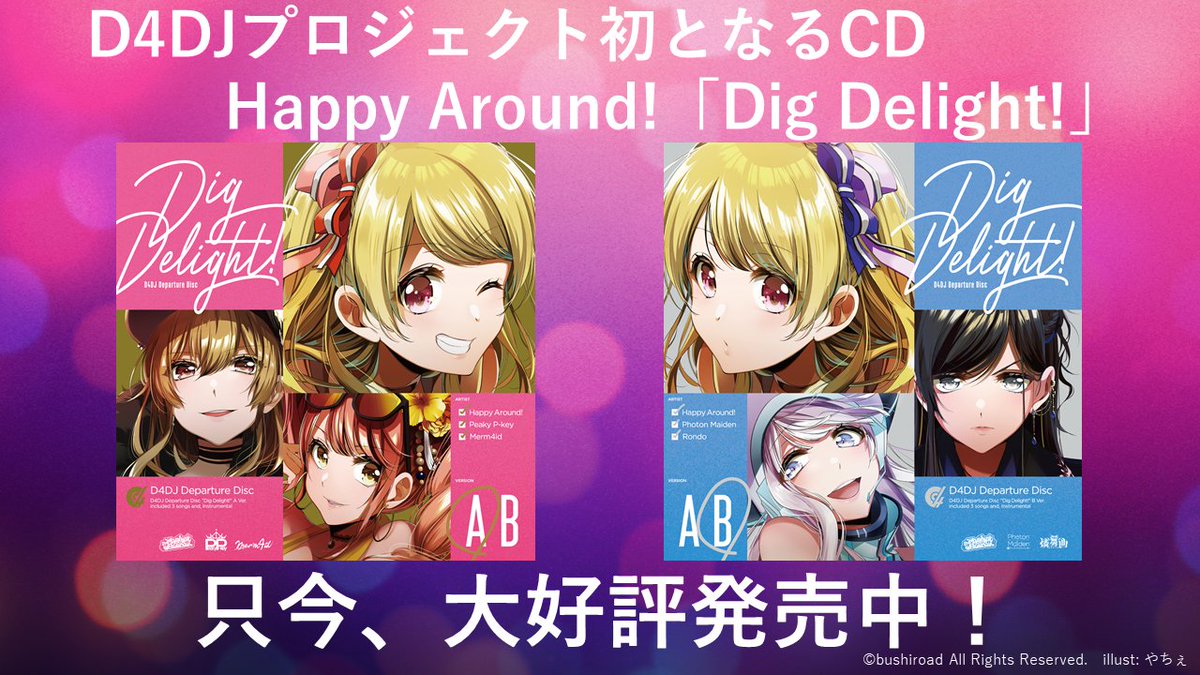 ---
Good night~
Note: this is her hedgehog, Tawashi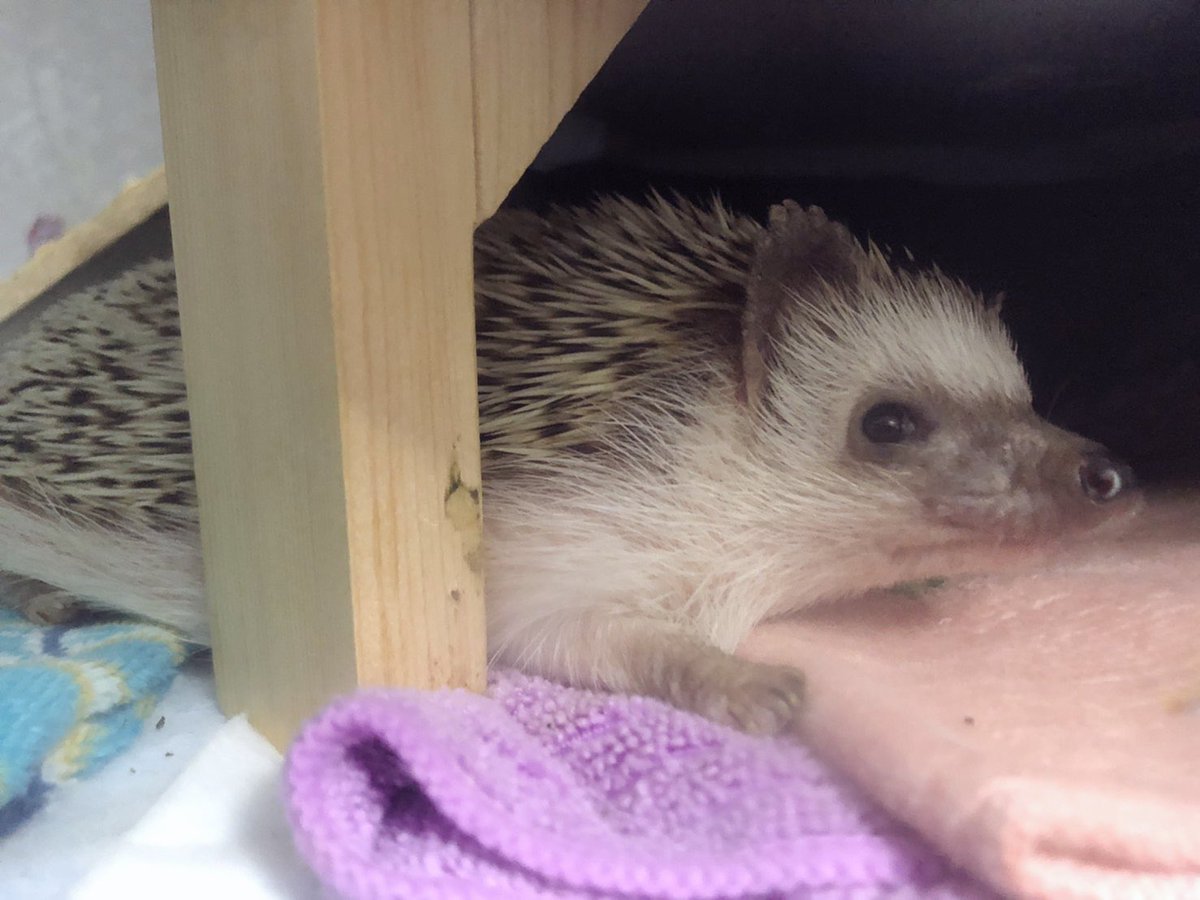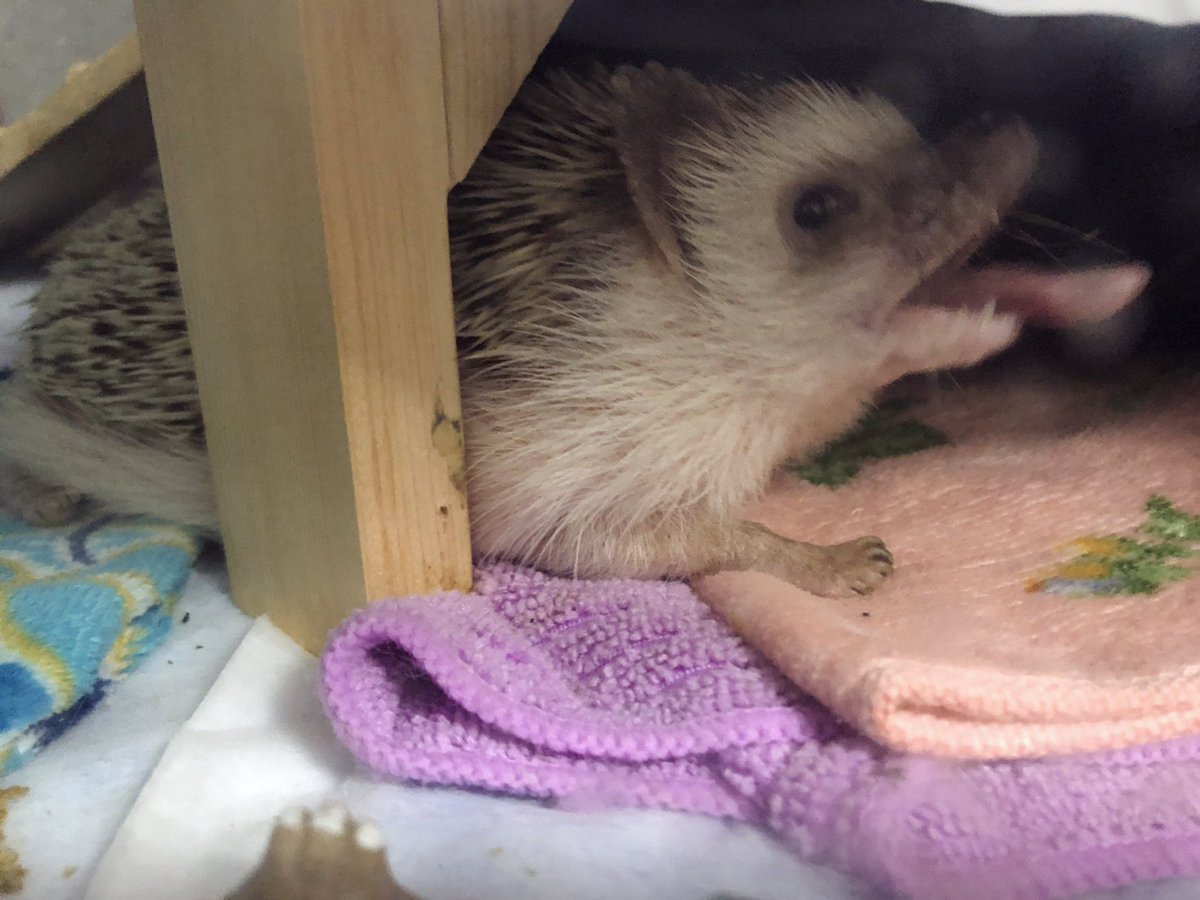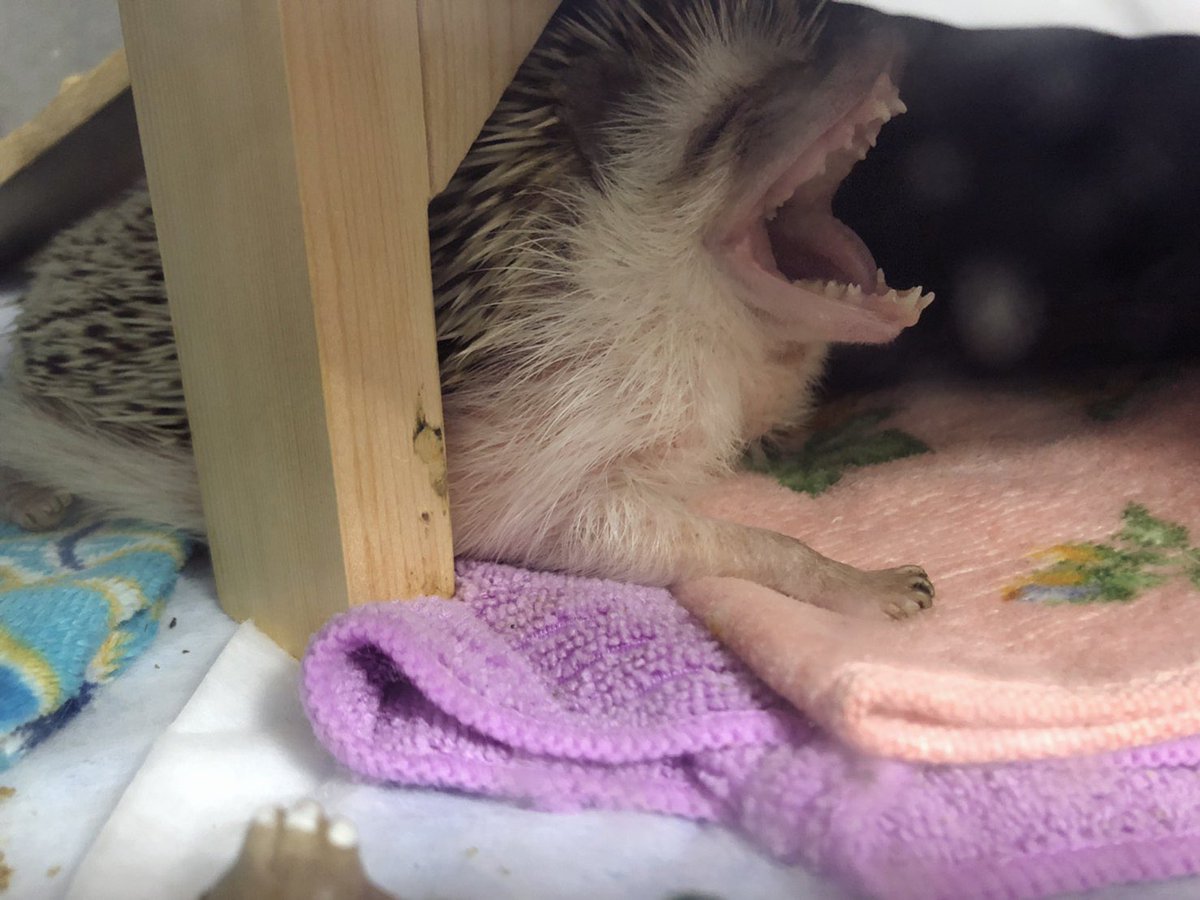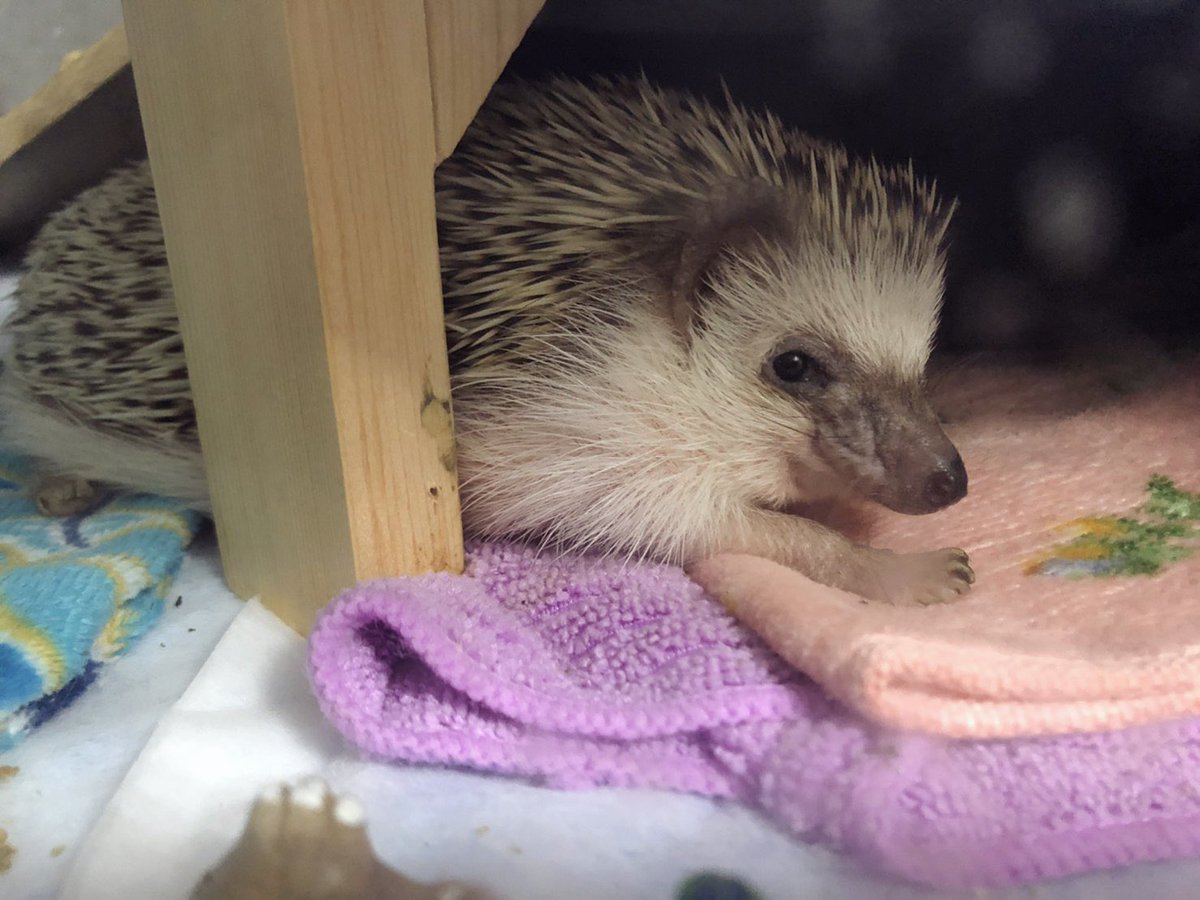 ---
I want to build Pale Moon–––
#VanguardZERO
Note: This is a clan in Cardfight!! Vanguard
In these pulls, only Mirror Demon and Turquoise Beast Tamer (both R) are from Pale Moon…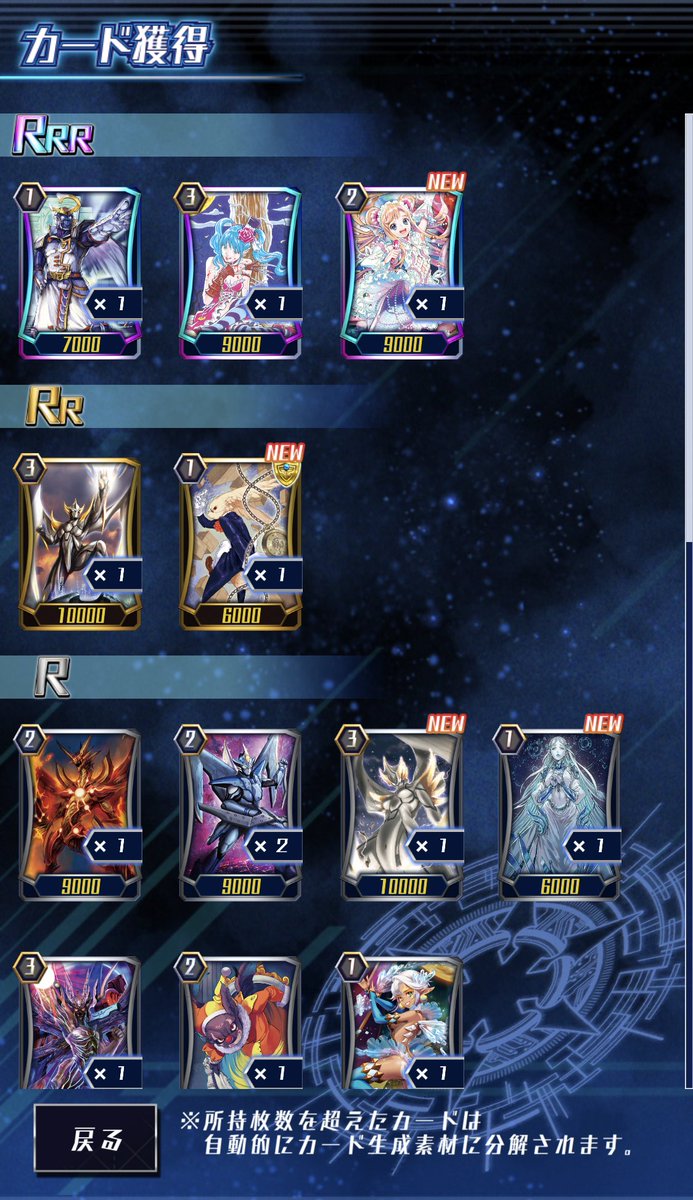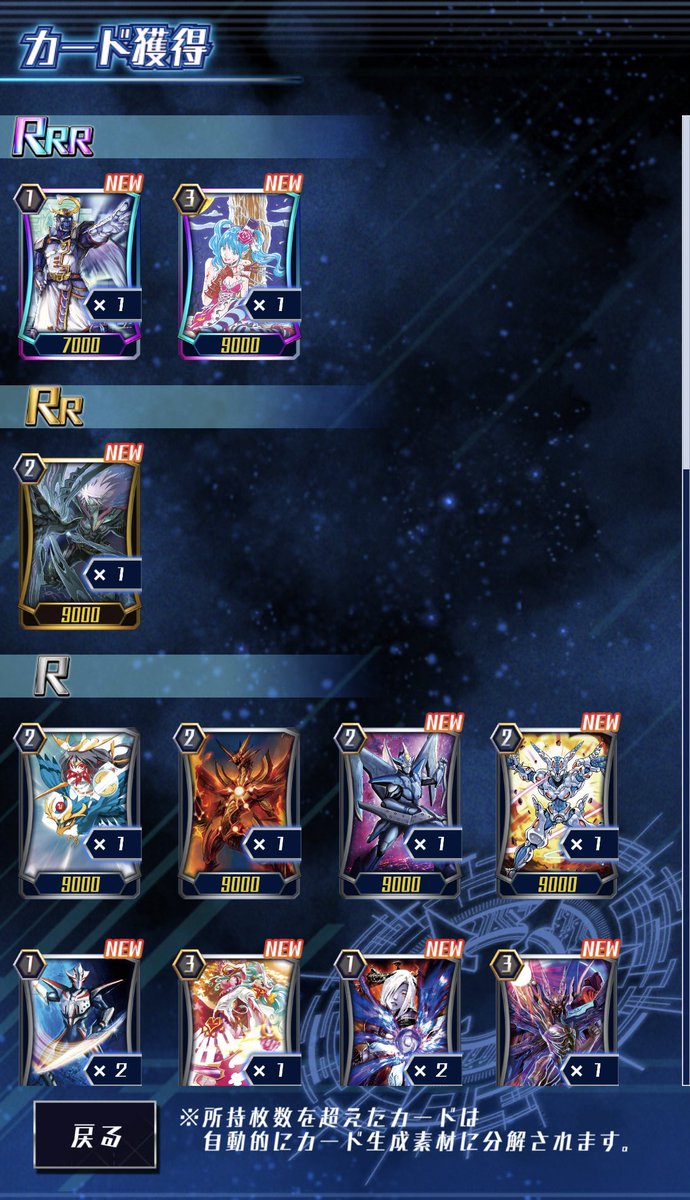 ---
Aomori Akita Kanagawa Niigata Ehime!
I'll be going there! Hope to see you–!!
#RebirthNationwideClasses600 #Rebirth
Quoted Tweet (Rebirth Nationwide Classes 600 February Schedule Update)
---
Cuuuuute!
And that's not all!
If you set them as your Twitter icon, they become round and look like discs!! Whoah!! #D4DJ #Gurumiku #HapiAra
Quoted Tweet (D4DJ Groovy Mix – 50k Pre-Registration Reward Happy Around! Twitter Icons)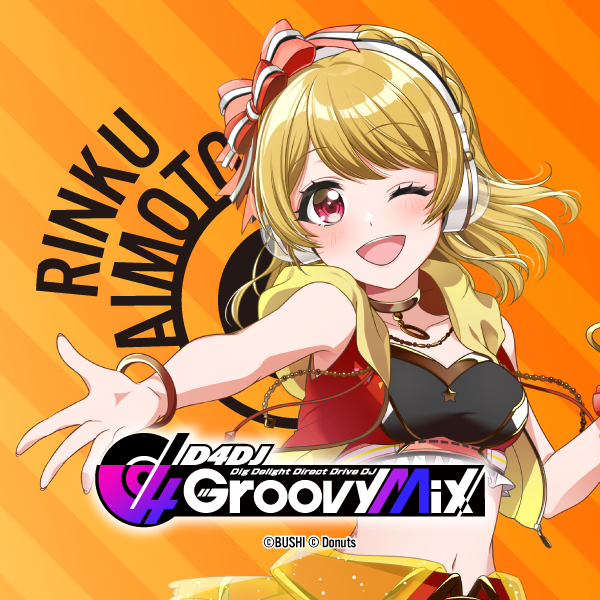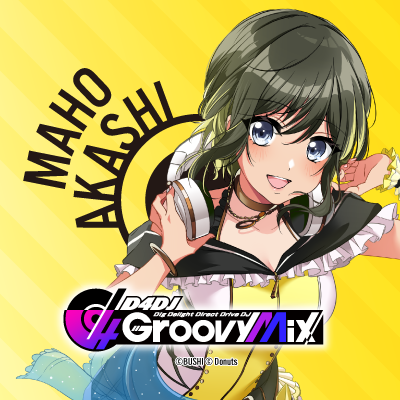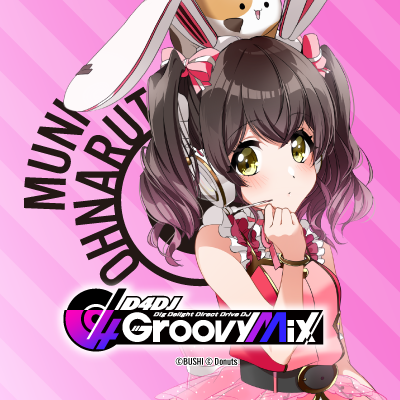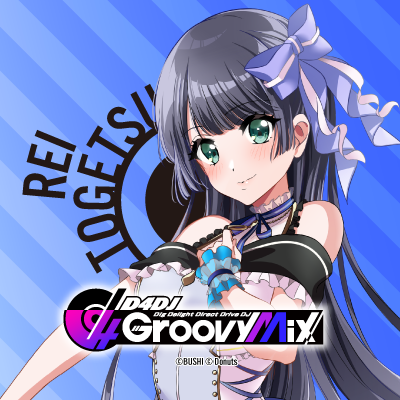 ---
The household rhythm game controllers I have at home are beatmania II DX, Taiko no Tatsujin, Dance Dance Revolution
Also・・・I wonder if anyone knows this one・・・ an old rhythm game called Popira・・・
---
my old gear…

(this appeared while I was cleaning back home)
Note: this is a controller for the beatmania IIDX rhythm games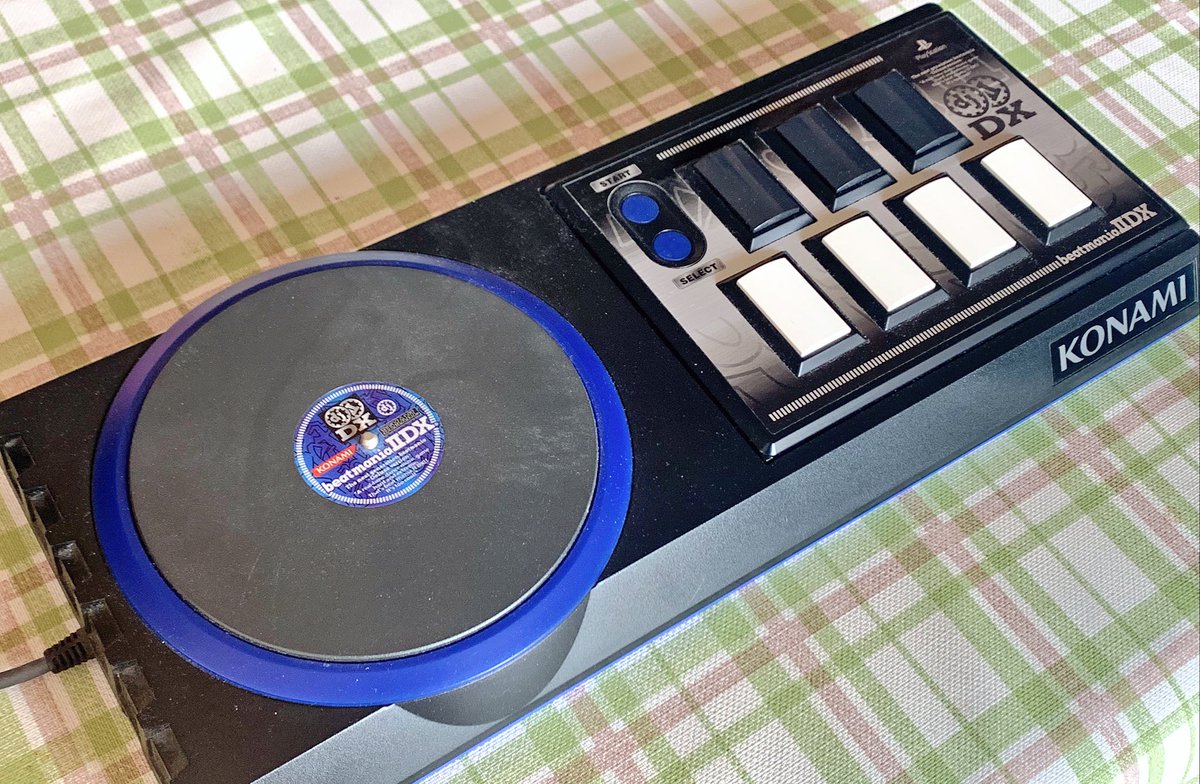 This morning I'm bewildered by how my Nidera tweet yesterday got more reach than my usual tweets.

Good mor~~ning!
Note: Nidera is the Japanese abbreviation for IIDX
ni = 2 = II, dera = deluxe = DX
---
She's here–!!! She finally came to me–!!!
This is exactly how I feel (2nd pic)
Ookay, good night!! #D4DJ #Gurumiku
Note: The campaign gave 5 rolls per day + 3 rolls per Tweet (up to twice per day), so Oyu rolled at least 39 times. The previous roll is kept by default so she manually overwrite it every time until she got Rinku without holding a #2 pick…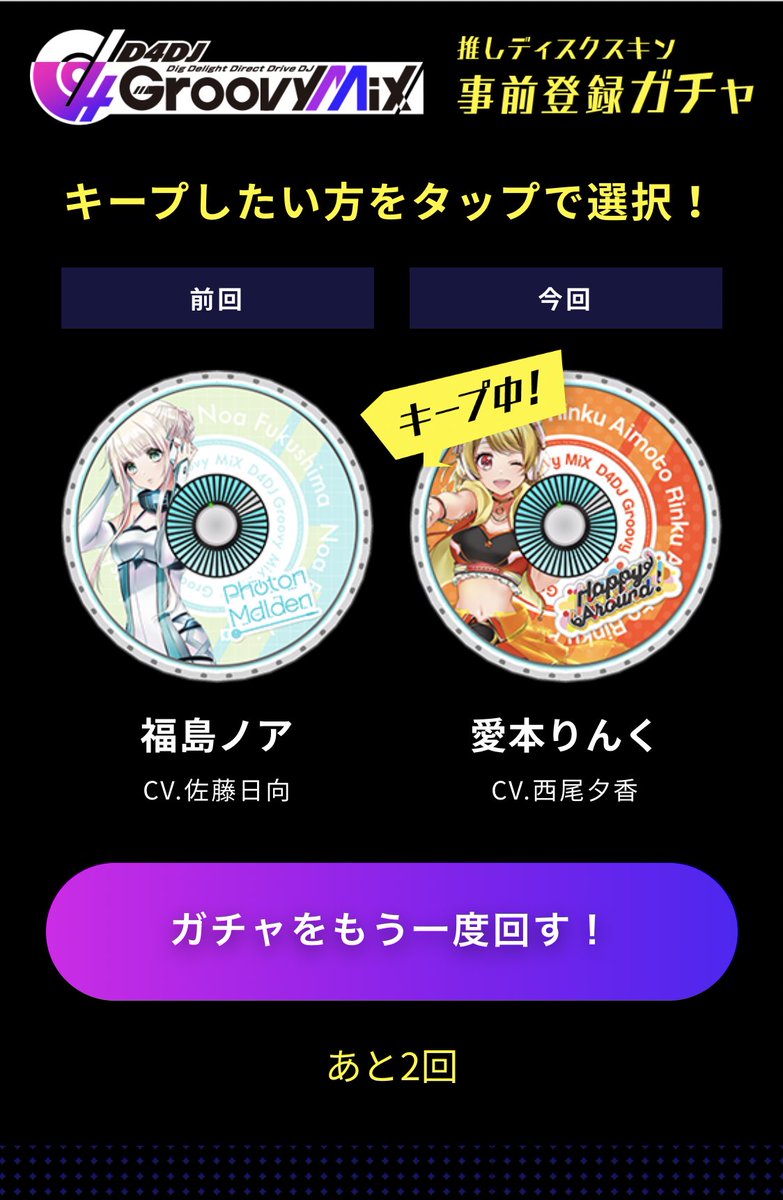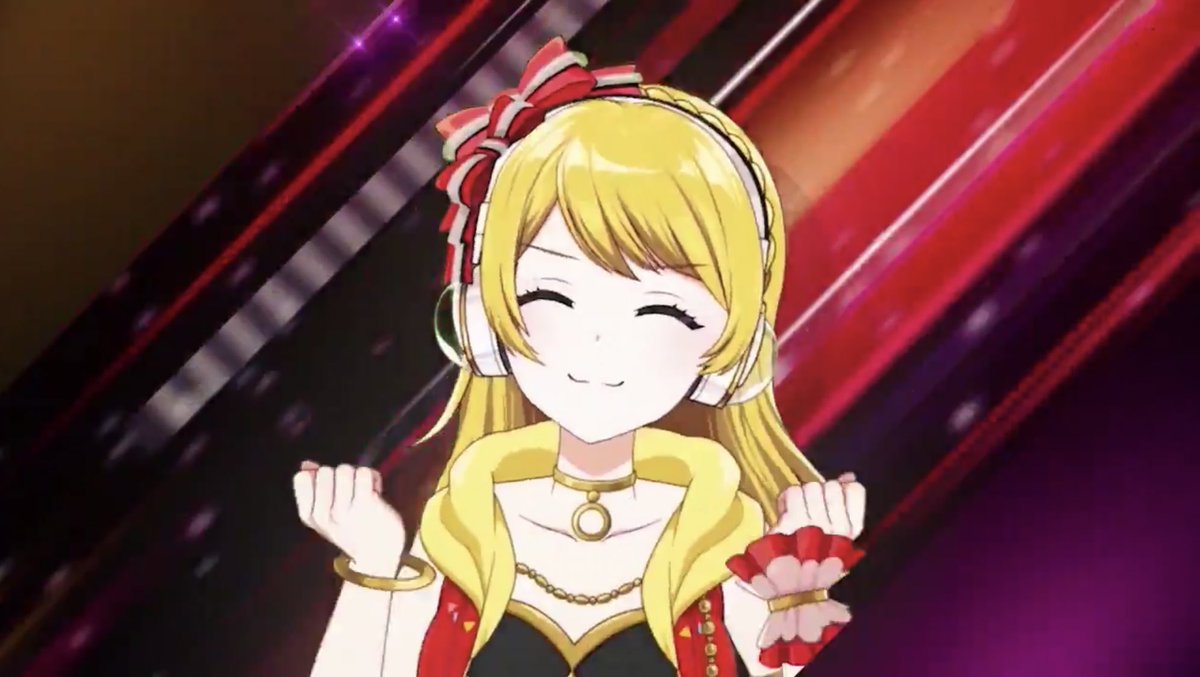 ---
#D4DJOshiGacha A pre-registration gacha to obtain an in-game「Oshi Disc Skin」is currently underway!!
Pull the pre-registration gacha⇒d4djcampaign.bushimo.jp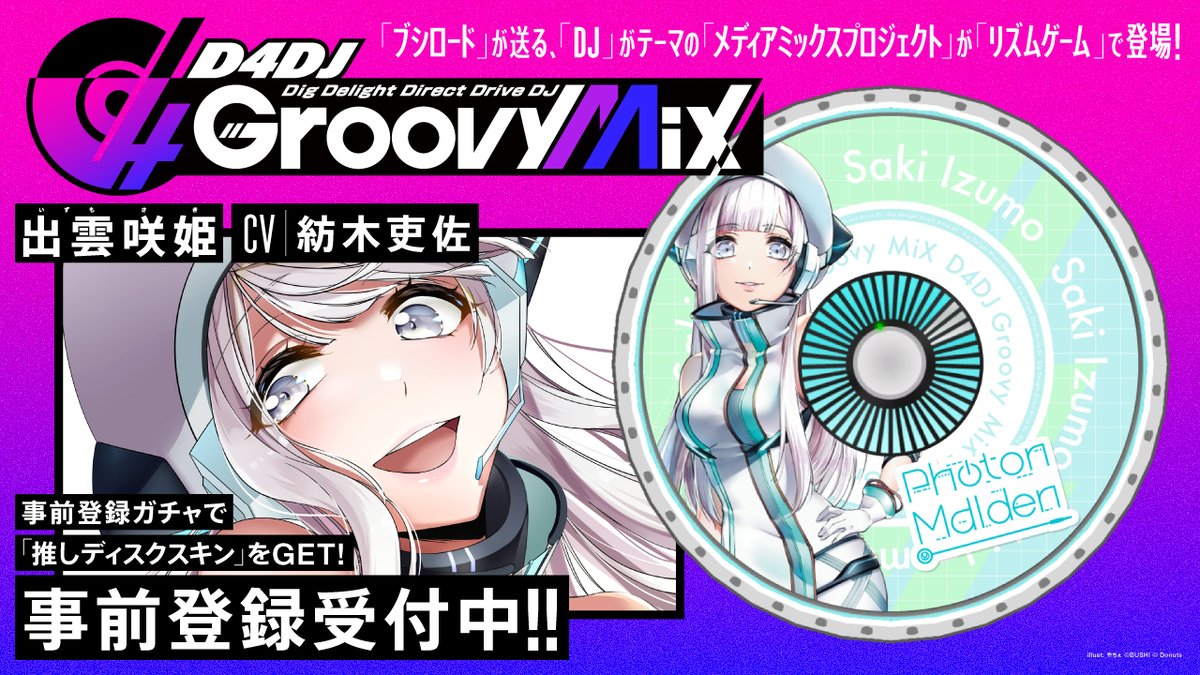 ---
500 people to go~(ง ˙ω˙)ว
I'm currently thinking about doing a live stream instead of a Q&A~(ง ˘ω˘)ว
Quoted Tweet (9k Followers)
---
Let me win~~!! #D4DJ #Gurumiku
Quoted Tweet (Groovy Mix Email Pre-Registration Campaign for Event @ Mixalive TOKYO)
---
Will I win!? (excited) #Rebirth
Quoted Tweet (Rebirth RT Campaign for Nishio Yuka Signed Shikishi)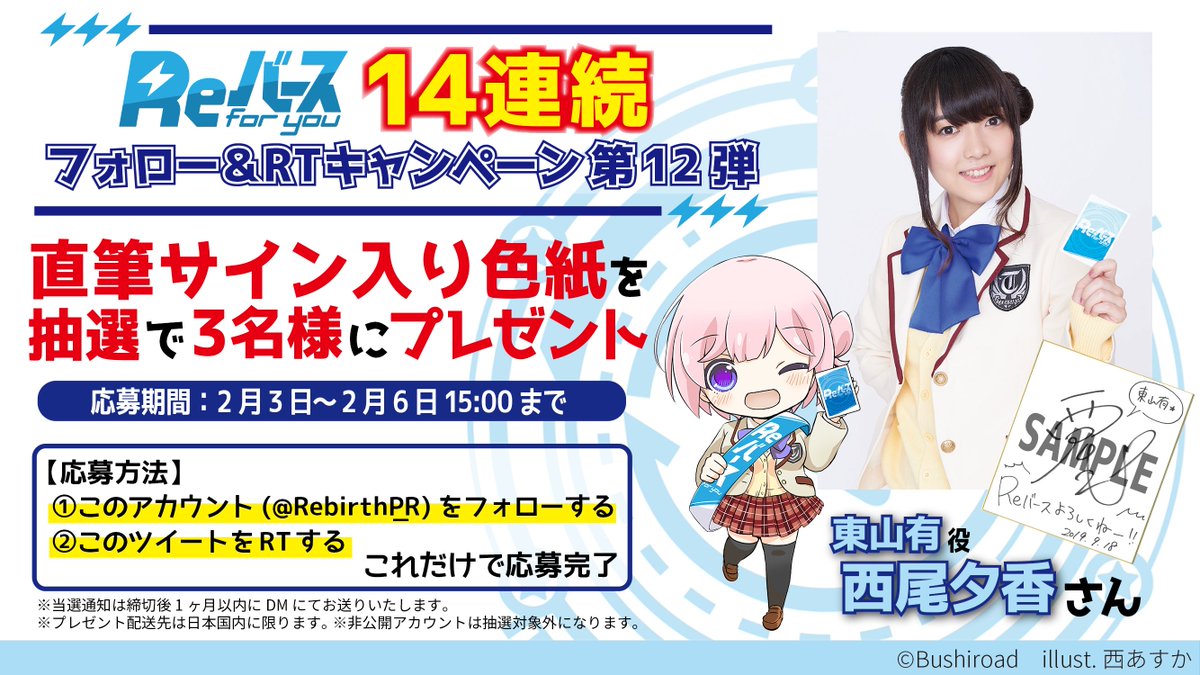 ---
#Gurumiku broke 100k pre-registrations!?
Furthermore, within 48 hours of opening!!
I'm so happy––!! Thank you!!
Mirai Minai Hi nai Kitai Zetsudai!!!!
Those who haven't yet, please👉

Also #D4DJOshiGacha Rinku come to me–––!
Note: these are lyrics from the chorus of Dig Delight!
Quoted Tweet (D4DJ Groovy Mix – 100k Pre-Registrations)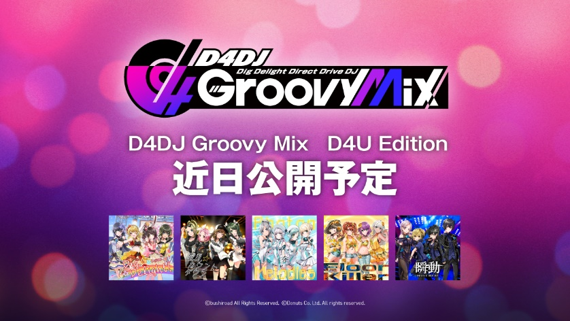 ---
Good morning~
Ehh, it's already February? And the 3rd day at that?
Note: February 3rd is Setsubun, where it's tradition to throw beans either out the door or at a family member wearing an oni (demon) mask to drive away evil spirits, hence oni mask Tawashi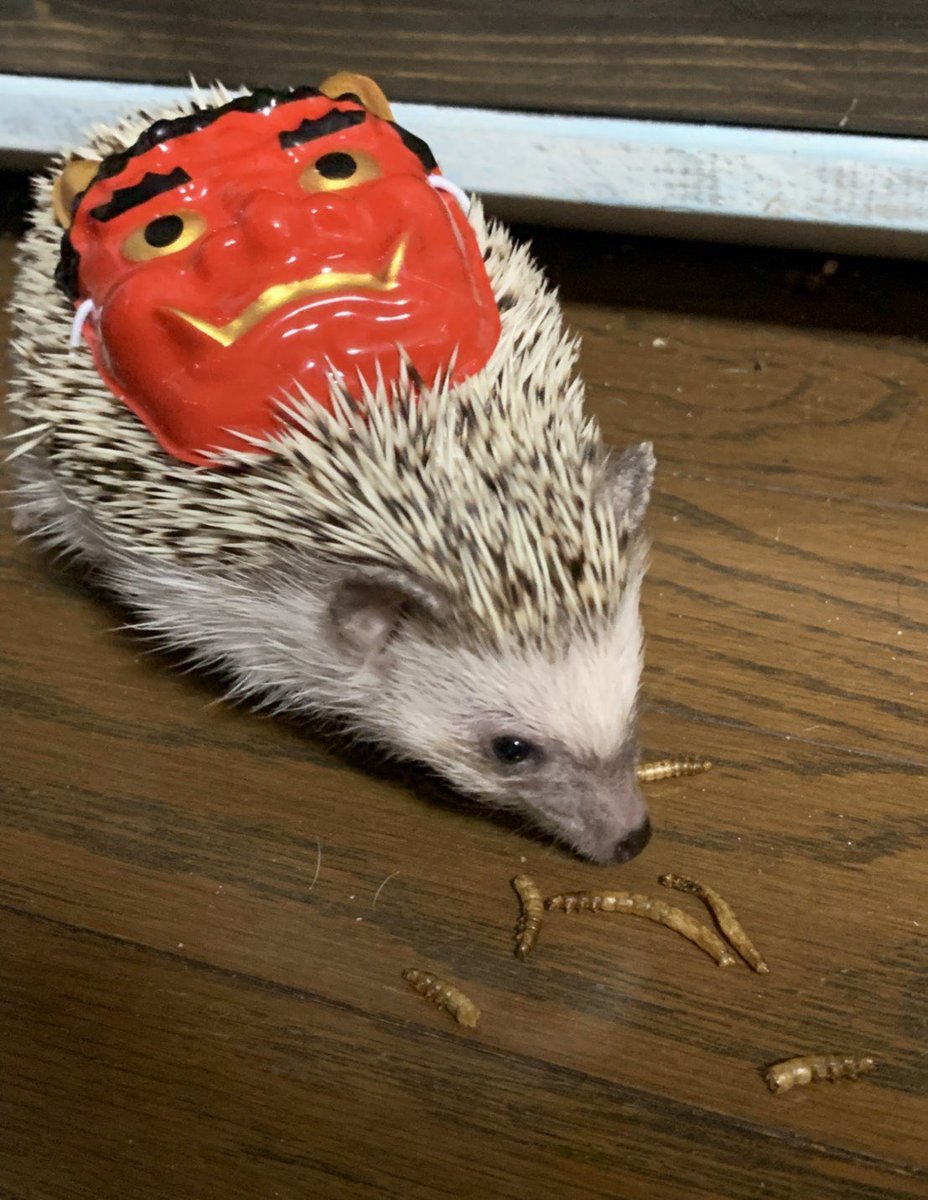 ---
#D4DJOshiGacha A pre-registration gacha to obtain an in-game「Oshi Disc Skin」is currently underway!!
The disk skin currently being kept is this character design!
Pull the pre-registration gacha⇒d4djcampaign.bushimo.jp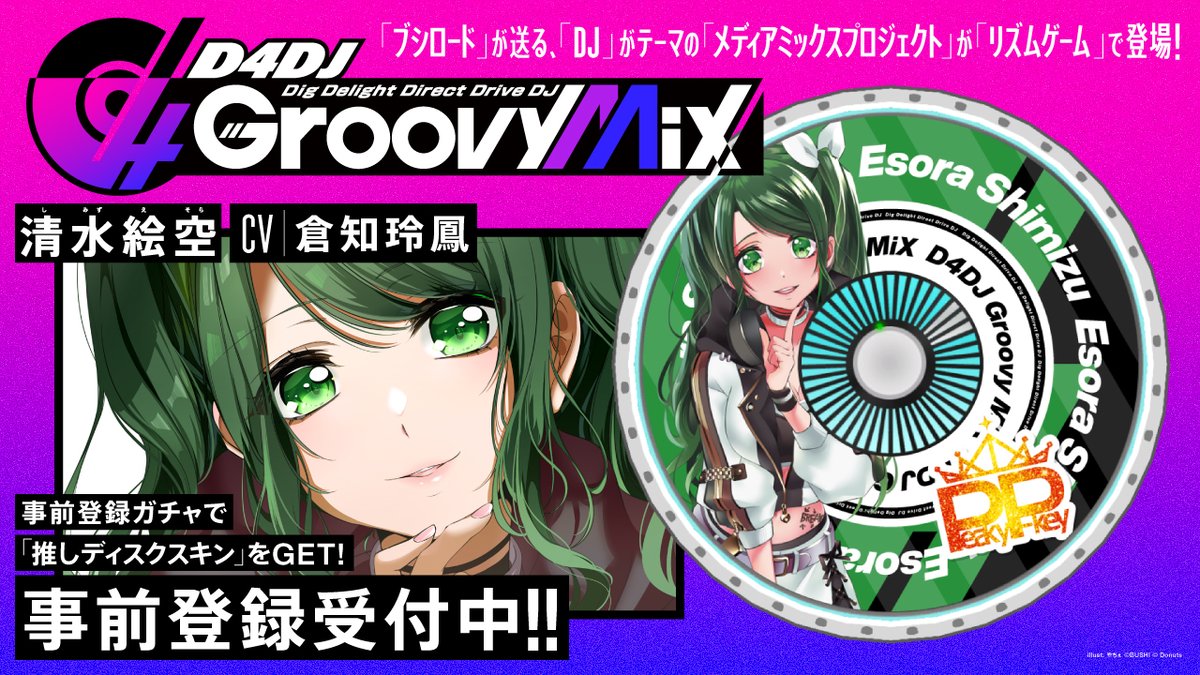 ---
#D4DJOshiGacha A pre-registration gacha to obtain an in-game「Oshi Disc Skin」is currently underway!!
Pull the pre-registration gacha⇒d4djcampaign.bushimo.jp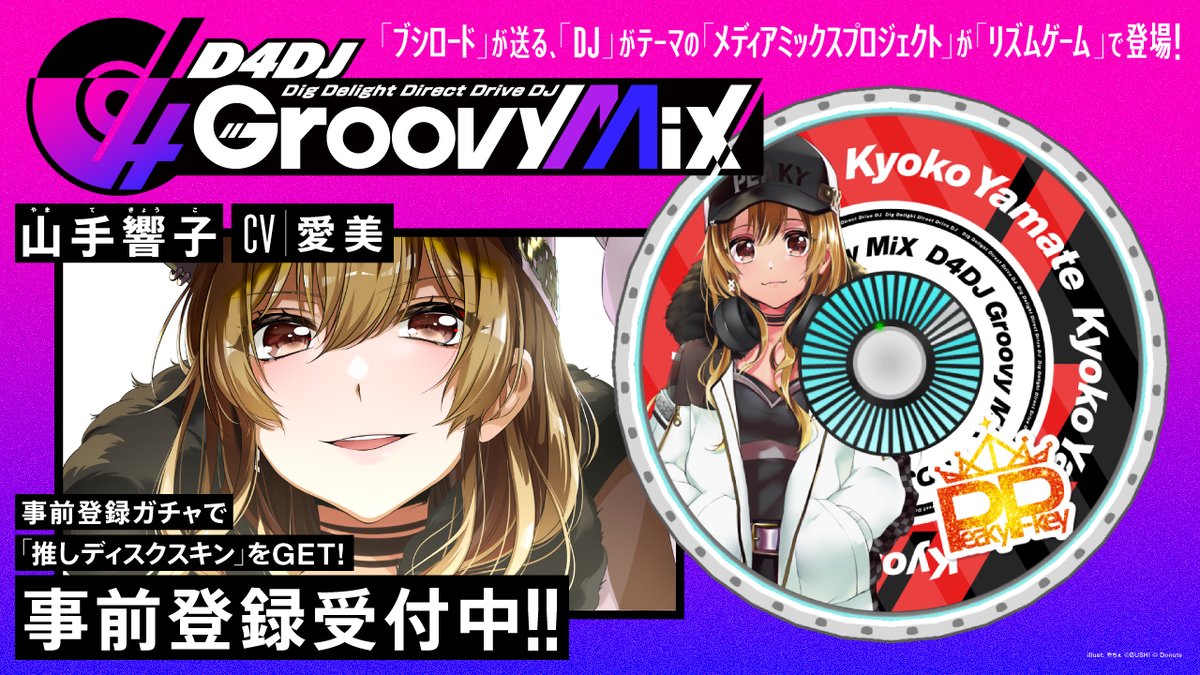 ---
EP5 is the ToReNity episode~
All the characters have a distinct personality. lol
Also, I want that stamp. Don't you want it? #Rebasu #Rebirth
Note: ToReNity is one of the teams
---
That was fuuuuuuun!

Hope to see you at 4th LIVE & 5th LIVE, but also
2/22(Sat)ANIMAX MUSIX NEXTAGE
3/27(Fri)Happy Around! Solo Live
as well💿🎧

#D4DJ #HapiAra #AimotoRinku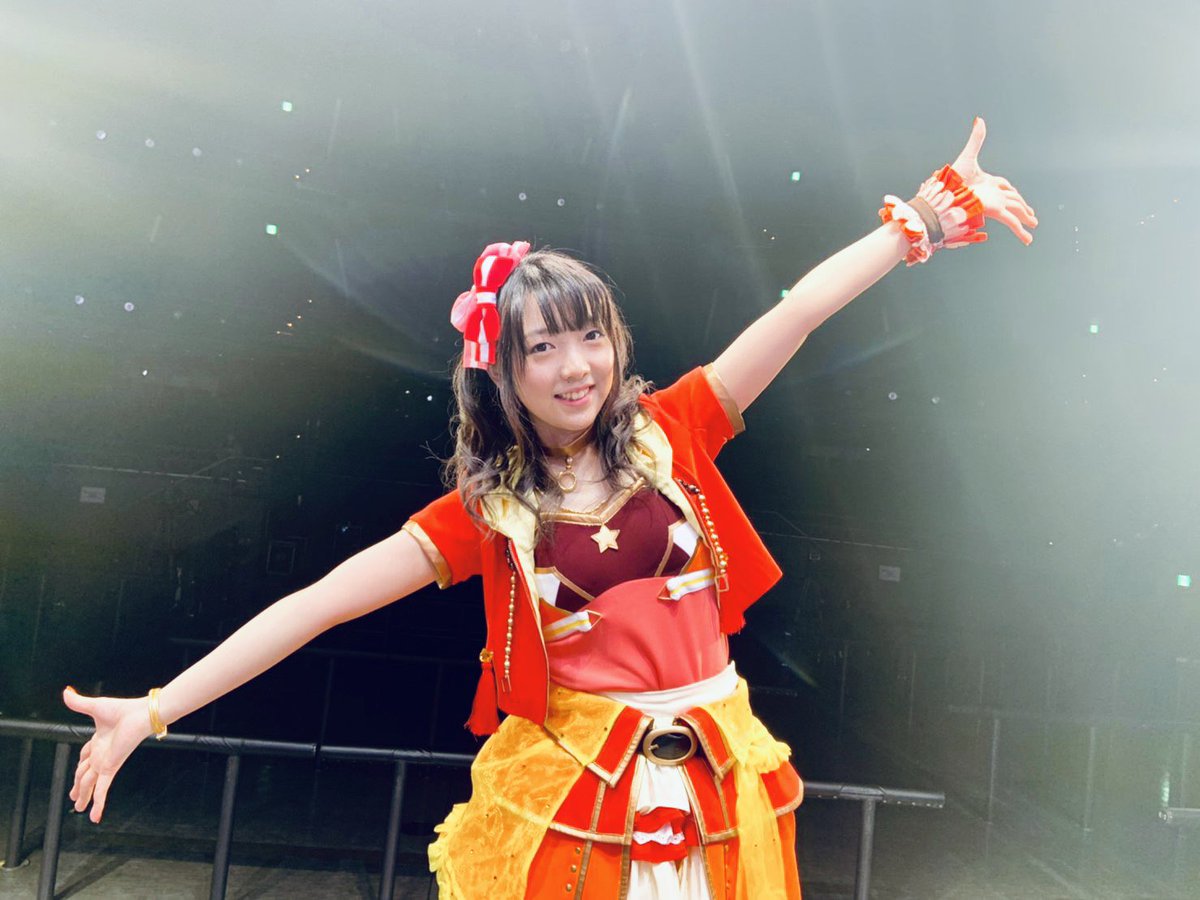 ---
#RebirthNationwideClasses600
in Toy & Hobby Irie
in YOU-KI FESTA CARD-KAN
Thank you–!
It was a peaceful and fun class( ˘ω˘)
Kanto conquered–!
Akita & Aomori this weekend~
Note: she's referring to the map of regions she's visited for classes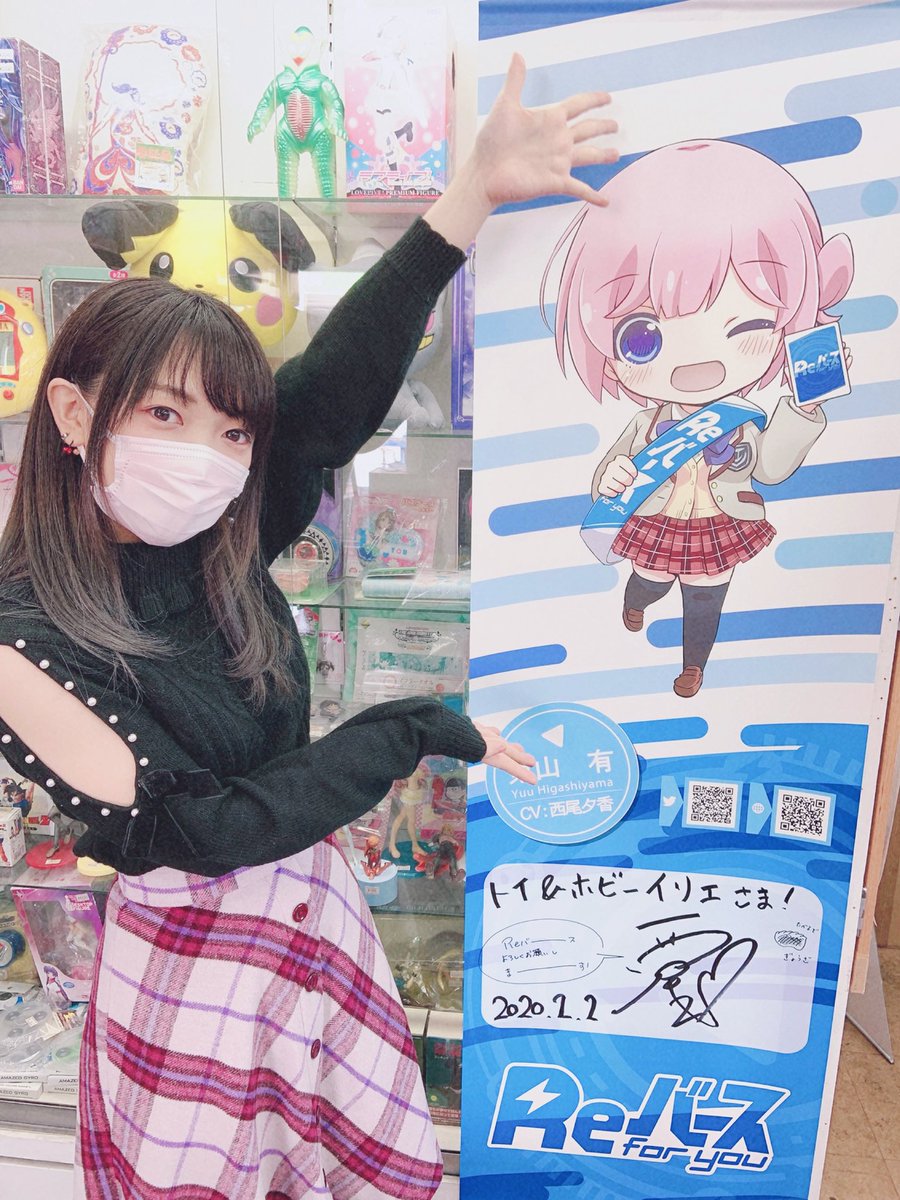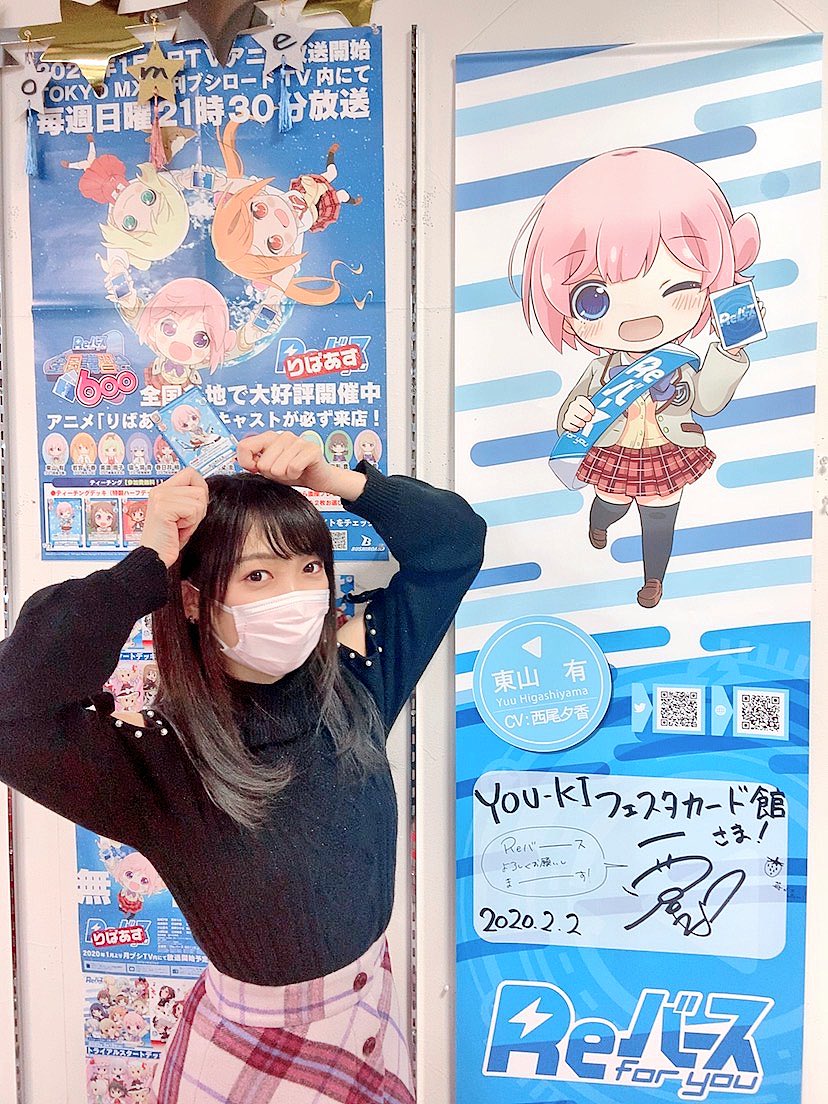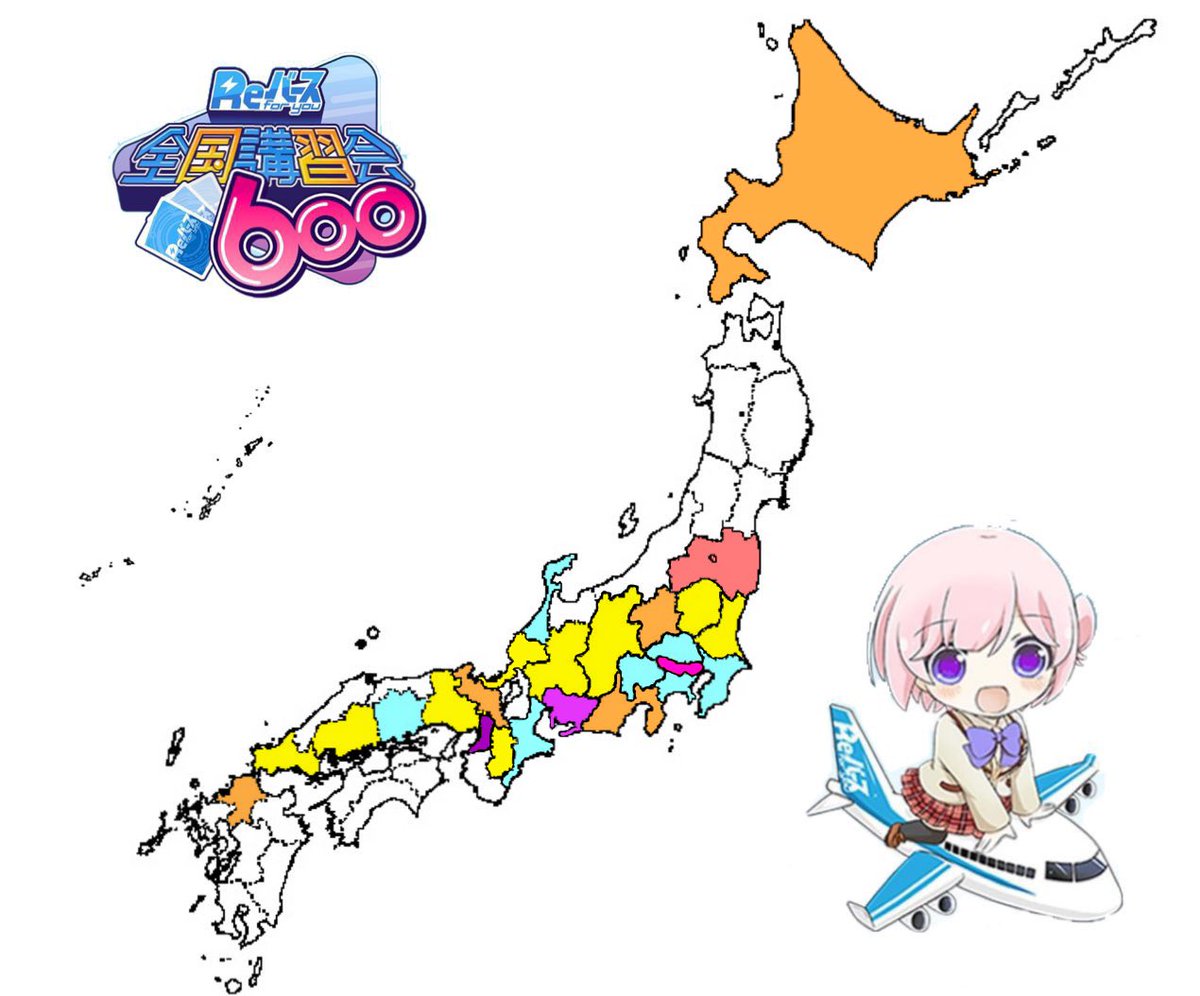 ---
Good morning!
#RebirthNationwideClasses600 I'll be at 2 stores in Tochigi!
And I'm appearing on JAPAN COUNTDOWN which is currently airing! With Tsumu-san and Myuu-chan!
Please tune in! #D4DJ
Quoted Tweet (JAPAN COUNTDOWN – Nishio Yuka, Takagi Miyu, Tsumugi Risa Appearance)
---
#D4DJOshiGacha A pre-registration gacha to obtain an in-game「Oshi Disc Skin」is currently underway!!
The disk skin currently being kept is this character design!
Pull the pre-registration gacha⇒d4djcampaign.bushimo.jp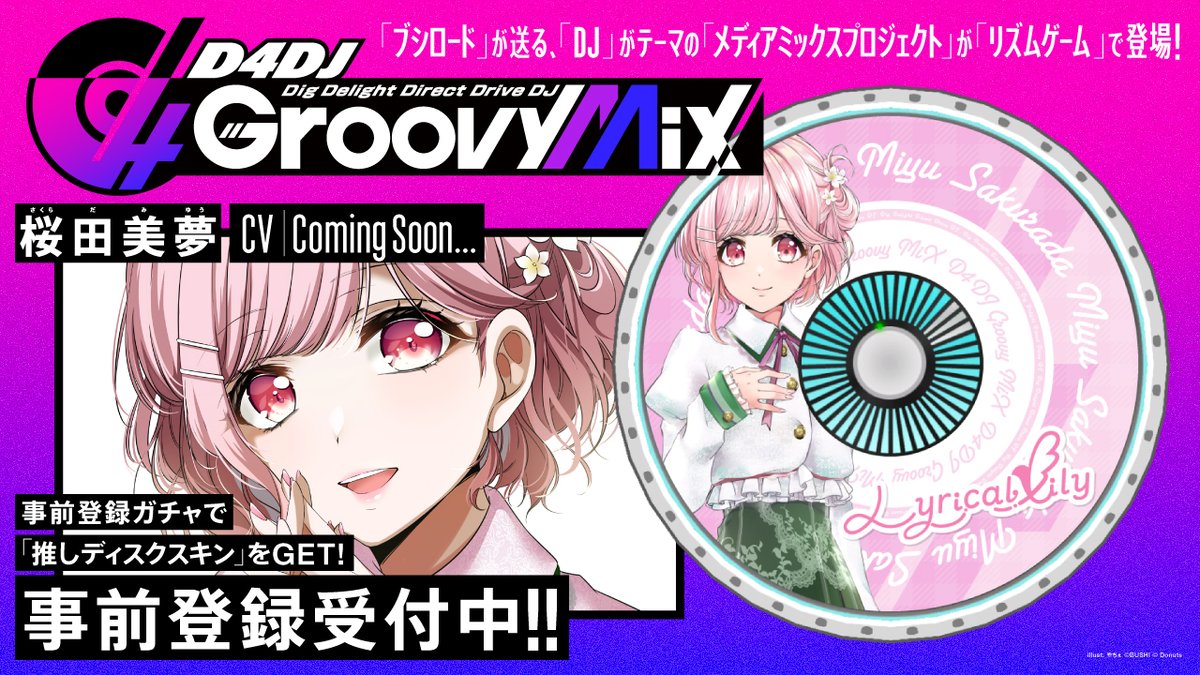 ---
#D4DJOshiGacha A pre-registration gacha to obtain an in-game「Oshi Disc Skin」is currently underway!!
Pull the pre-registration gacha⇒d4djcampaign.bushimo.jp
Note: You can only keep one disc and tweeting the result gives more rolls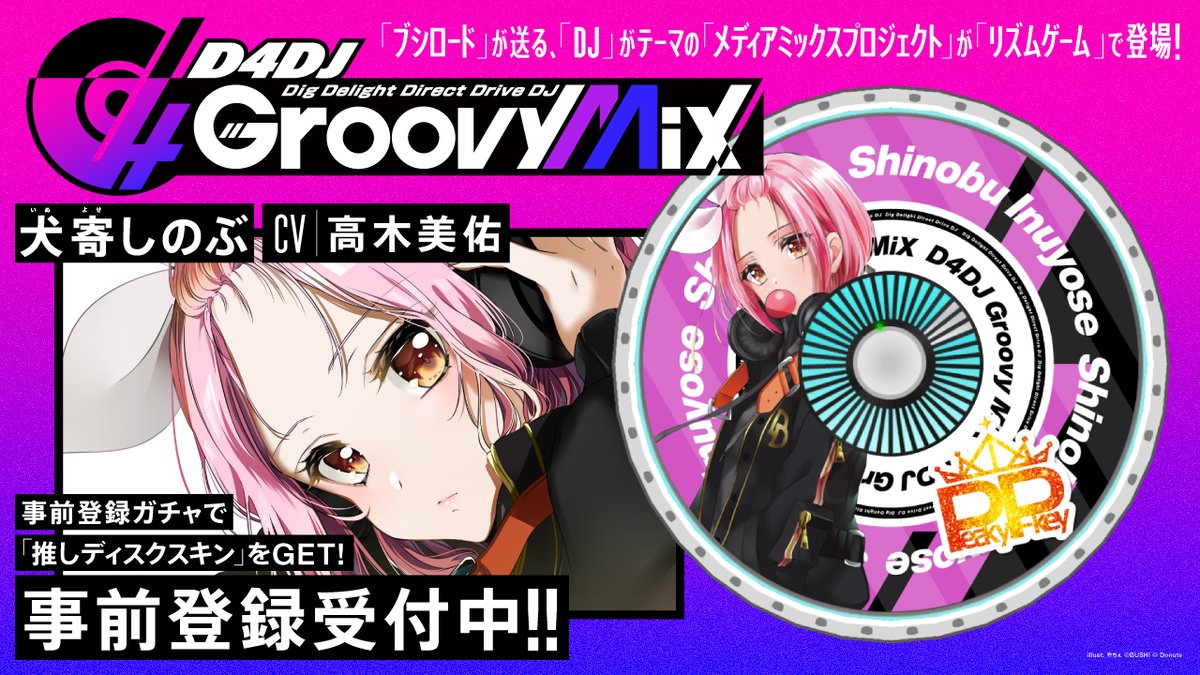 ---