---
Aipon🧜🏻‍♀️
Meishan does talk to herself pretty often🐏💭

#D4DJTV
Note: Negishi Ai appeared on D4DJ TV
Meishan = Okada Mei
---
This is helpful!

#D4DJ_DJTIME
Note: Himari will be performing on # D4DJ_DJTIME vol.5!
---
It's started~! Tsunko-san⚆.̮⚆💙
Quoted Tweet (#D4DJ_DJTIME vol.4 w/ Tsunko)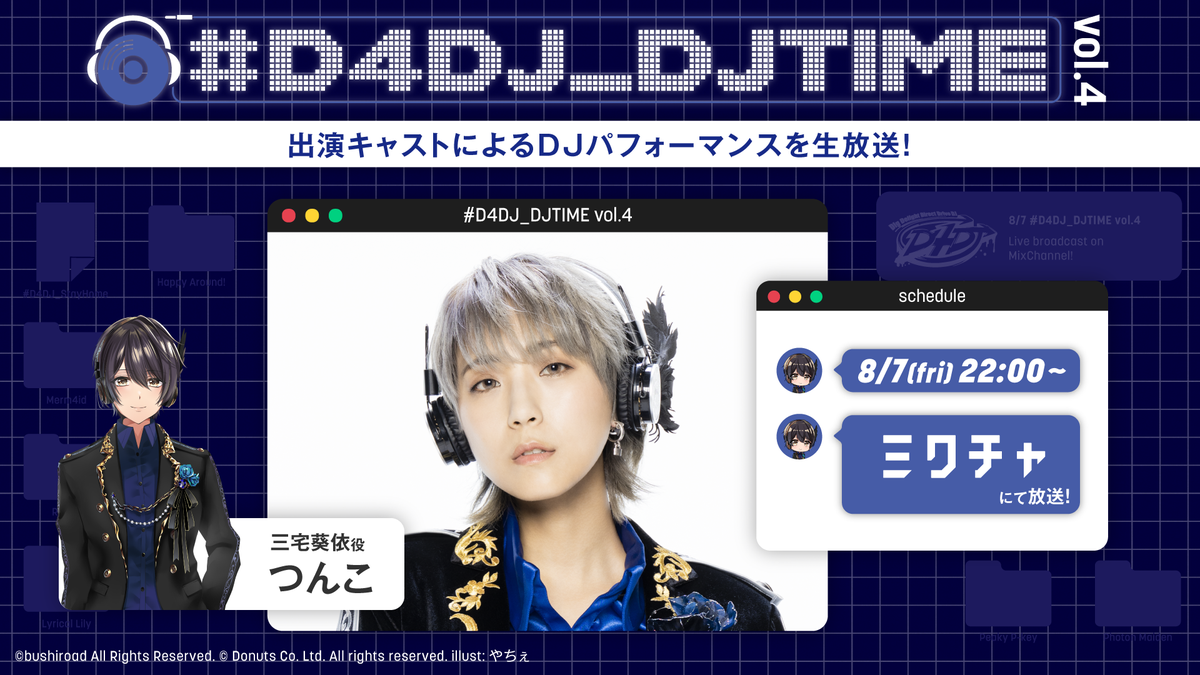 ---
FRIDAY goes on sale today and Merm4id has🧜🏻‍♀️
5 pages!🧜🏻‍♀️🧜🏻‍♀️🧜🏻‍♀️🧜🏻‍♀️🧜🏻‍♀️
I bought it right away✨
Please pick up「Summer Flower Love Dream」which releases on 8/21 as well💛

#D4DJ #Merm4id
Note: Summer Flower Love Dream is the Merm4id Blu-ray
---
Good morning𖤣𖥧𖥣。
---
4 Aug 2020 – 8:40 PM (Ace Crew Entertainment)
【Hazuki Himari】#AceCrewBehindTheScenesAlbum

Taken during DJ lessons🎥
Sharing their improvement now and then🥰

Blu-ray「Merm4id from D4DJ Summer Flower Love Dream」w/ Hazuki

\✨Currently Taking Pre-Orders✨/

Details🔽
d4dj-pj.com/news/20200726/post-381
5 Aug 2020 – 7:10 AM (Miyakoda Kazushi)
Himari has improved!
#D4DJ #Merm4id
Note: President of Ace Crew and music producer for Merm4id
I'm glad to hear that!! I'll do my best to improve even more!!!!
---
Saw the sun for the first time in a while, photosynthesis🌱🌱🌱
---
I'm performing on #D4DJ_DJTIME on 8/14💿
I'm really nervous now ꪔ̤̥
Please be sure to watch my DJ performance!💄💛
Quoted Tweet (#D4DJ_DJTIME Schedule)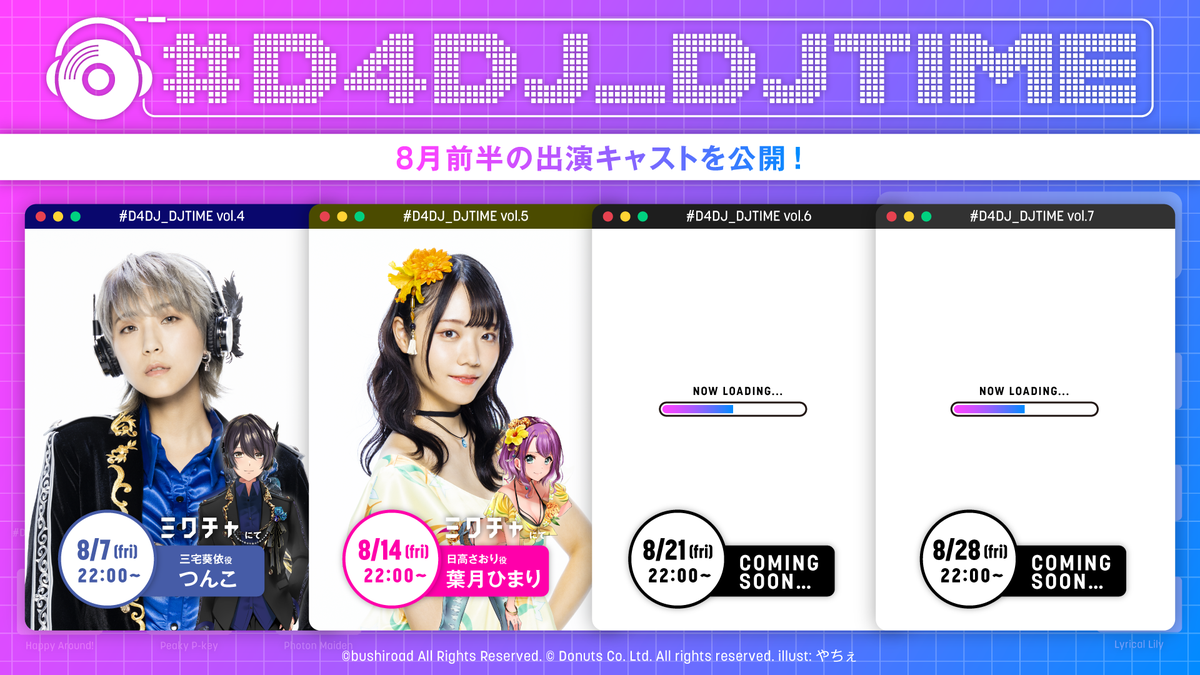 ---
hot hot🥵
---
Good morning ꪔ̤̥
---